Deutsche Bank Markets Research predicts MYR to continue dropping as boxed in by debt.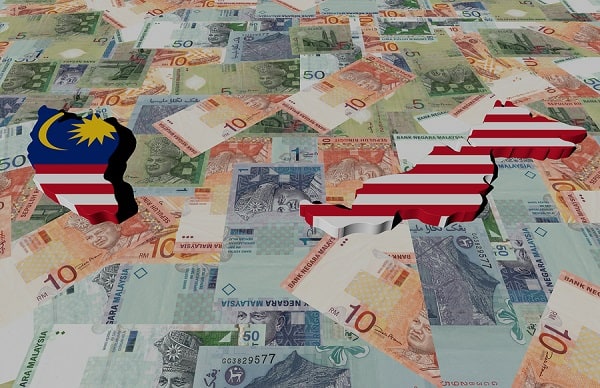 USD/MYR could trade to its 2008 crisis highs of 3.73 & potentially back to its 2005 peg levels this year. MYR weakest in region.
Malaysia's external debt metrics are worrying.
Only enough to cover short-term liabilities (< 1 yr)
The fiscal deficit likely to miss govt target of 3%.
Mainly due to lower petroleum revenue.
Household debt as a % GDP at 87% is the largest in the region.
Lower private consumer spending due to GST, etc
The current account is at risk of dipping into a deficit.
Imports outpacing exports.
More Info
Read full report: MYR Boxed in by debt, FX to break