What are the exclusions or waiting period in your medical insurance?
Note: Please check your policy for detailed information. E&OE.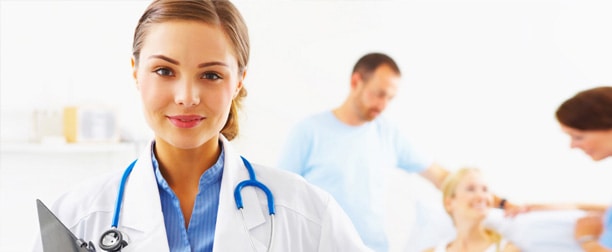 Firstly, we will need to define the medical insurance coverage or what is covered in a medical card.
Hospitalization & Surgical Insurance
Coverage pays the hospital & doctor for a hospitalized patient confined for min 12 hours. This also includes specified accident & surgical benefits for accident/illness where there is no hospitalization.
Inclusions: What is usually covered?
Room and Board Benefit (R&B)
Intensive Care Unit (ICU)
Surgical Benefits
Anesthetist Fees
Pre Hospital Diagnostic Tests
Pre Hospital Specialist Consultation
Daycare Procedures
In Hospital Physician Visit
Post Hospitalisation Treatment
Emergency Accident Outpatient Treatment Benefit
Ambulance Service
Emergency Sickness Outpatient Treatment Benefit
Government Hospital Daily Cash Allowance
Medical Report Reimbursement
Outpatient Cancer Treatment, Kidney Failure Treatment (depending on medical card)
Exclusions: What is NOT covered
Pre-existing illnesses
Specified illnesses within first 120 days
– Hypertension, diabetes, cardiovascular diseases
– Tumors, cancers, cysts, nodules, polyps, growths & lumps of any kind
– All ear, nose & throat conditions
– Hernias, hemorrhoids, fistula, hydrocele, variococele
– Endometriosis & disease of reproduction system
– Vertebro-spinal disorders & knee conditions
Medical or physical conditions within first 30 days, except for injury (accident)
Services & supplies not recommended, approved or performed by legally qualified Registered Medical Practitioner
Investigatory hospitalization, purely diagnostic tests, routine physical health check-up or preventive treatments, sleep or snoring disorders, HRT, sex change & alternative therapy
War or any act of war, criminal or terrorist activities, active duty in armed forces, radiation, participation in strikes, riots, civil commotion or insurrection
Suicide, attempted suicide or intentionally self-inflected injury while sane or insane
Nervous & mental conditions, alcoholism or drug addiction, rest cures, sanitaria care or special nursing care
Pregnancy, childbirth, abortion, erectile disfunction & all related complications
Injuries sustained from travel in any aircraft except as fare-paying passenger on regularly scheduled flight
Procurement or use of special braces, appliances, equipment or other prosthetic devices
Dental treatment, eye examinations, eye glasses, eyesight corrections & hearing aids
Sterilization, infertility, circumcision, congenital anomalies, cosmetic & plastic treatment
Non-medical services (e.g. radio, television, telephone, internet)
Medical treatment if Life Assured resides or travels outside Malaysia for more then 90 consecutive days
Note: Guarantee Letter (GL) to hospital may not be issued & pending claims checking if issue is medical insurance is 1 year or less (Meaning you will have to pay 1st then only claim)