A review of the Ideal Critical Illness Plan giving you increased CI coverage as you age (when you need it most) & at the same time returns comparable or better to a FD. 
Pre-Reading Info: Why, How, What & misconceptions in Critical Illness coverage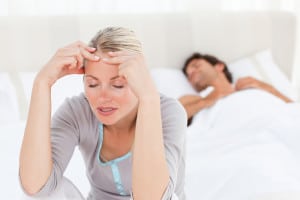 What are we looking for ideally in a Critical Illness policy?
Giving you & your dependents greater financial certainty with guaranteed increase in your sum assured no matter Critical Illness, Total and Permanent Disability, Retirement funds, or upon demise.
Overview: A life insurance policy that gives financial certainty in times of need giving you comprehensive protection against Critical Illnesses, Total and Permanent Disability (TPD) & death.
Key Benefits
1. Ensures you have adequate Critical Illness coverage
This ensures you get $ instead of draining your life savings when CI occurs
Cash is paid to YOU not to hospital (nor your doctor)
You can spend the cash as you like (overseas treatment, living expenses, debt, etc)
The average amount of time person is out of work during CI is 3-5 years
This means a minimum 3-5yrs income needs to be replaced for food, living costs, home/car loans, fees, children, parents, etc
2. CI protection doubles up over time
No price increase (just about every other insurance policy charges will actually increase over time. Certain providers adjust frequently due to over-aggressive pricing. While other providers maintain costs better & only have small increased infrequently)
No GST charges
Prices from as low as 50mthly (30 for kids)
Recommended minimum 100-200/mth to ensure sufficient coverage
3. Every $ paid you know is a $ saved
Each $ earns returns comparable or even better than FD rate; IRR 3-5%)
Choose to receive $ every year OR let it earn compounding returns
Qualifies for tax rebates (6k shared cap w EPF contribution)
Tip! I usually advice clients to keep separate insurance & investment products. The worse thing you want is a product that is neither here nor there. And many products which guarantee returns are highly likely scams.

However, there are a few unique products (such as this) that actually does make sense & cents (or rather $$!!). Insurance products are often the only ones that guarantee returns (no wonder actuaries are so highly paid). And this plan provides you increasing over time Critical Illness coverage while ensuring that you get returns comparable or better to our FD rates.

You can view this as paying for the CI/life/TPD coverage & at the same time getting (without paying anything extra) savings returns like a FD. Sounds pretty good to me!
What's the Catch?
A few things that you need to be aware of that *ahem* certain folks may not point out or inadvertently have left out.
You can only claim ONCE for either death (well if that happens first then no difference I guess >.<), TPD or CI. Most insurance policies allow you to claim twice (Once for CI & once for TPD/death). This reduces the cost for the insurer (passing the savings to you).
You need to have sufficient cashflow & keep the policy long-term to realize the gains. The first few years, you will be paying largely for insurance costs. The guaranteed cash benefits as well will only be available from the 3rd year onwards. Estimated break-even point is in the 11th policy year.
The Fine Print
Critical Illness coverage (which you are 90% likely lacking in)
Life & TPD coverage (Basic Sum Assured)
Deferred Whole Life (a fancy way of saying your Basic Sum Assured will auto-increase)

Y1-4: NA
Y5-9: +10% of BSA
Y10-14: +20% of BSA
Y15-19: +30% of BSA
Y20-24: +50% of BSA
Y25-30 (or until age 74): +60% of BSA
Y31 onwards: +50% of BSA

Additional Sum Assured (Payable upon death, TPD or CI)

Age 44-53: +5% of BSA
Age 54-58: +10% of BSA
Age 59-63: +15% of BSA
Age 64-68: +20% of BSA

Guaranteed returns from 3rd year onwards
Note: You can receive the cash bonus every year or let it earn compounding interest
Annual cash bonus returns
Notes: Estimated 5%-7% returns for cash bonus portion.
Bonus for Y1 & Y2 shall vest & payable after policy inforce 2 full years.
Guaranteed fixed premium payment
Note: Contractually stated premium (e.g. 100/mth) will not increase a single cent in your lifetime
Other Notable Options & Riders
Buyback Option: After you claim for a CI, you re-purchase the death benefit coverage again (Usually after you are diagnosed with a CI, you are unable to buy insurance coverage anymore for at the very least 5-years)
Reducing term extra rider
Enhanced TPD benefits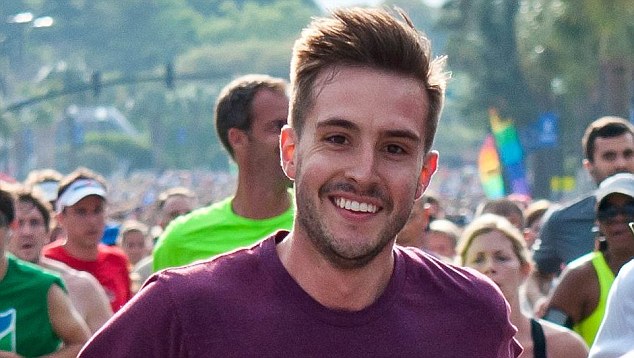 Here's an example for a Male Age 30 (aka Mr Smart Photogenic Client)
Critical Illness/Life/TPD Coverage: RM68,900 (At start before any auto-increase)
Basic Sum Assured increases up to: RM68,900 (+60% +20%) = RM124,000
Guaranteed Sum Assured (cash) at Maturity: RM103,400
Total Estimated Returns: RM401,800 – RM647,300
Premium: 2,400 per year (equivalent 200/mth)
Note: Contractually guaranteed no increase in premium
How do I check how much coverage I need?
Dig out all your existing policies & look for Critical Illness, 36 Covered Events, or Dread Diseases. It will usually be stated on the front summary page. Older policies may not have CI coverage.
Total the sum of all your CI coverage
Min coverage: Compare this to your monthly take home salary X 30mths (2.5 years)
Recommended coverage: Compare vs your monthly take home salary X 60mths (5 years)
Get CI coverage that meets at least the min coverage while ensuring that your cashflow is ok
FAQ
Q: What is the absotively minimum premium?
It is very affordable starting from:
Age 20: 35 per mth
Age 30: 50 per mth
Age 40: 65 per mth
Q: What is the minimum amount covered CI/Life/TPD ?
RM15,000
Q: What is the maturity age?
Age next birthday (ANB): 87
Q: Can  I surrender the policy earlier than age 87?
Yes. You can surrender the policy at any time. However of course you will not receive any future bonuses. Alternatively, you can withdraw all your accumulated cash bonus at any age (i.e. age 55 when retire) & choose to receive the cash bonus every year after that (i.e. age 56 onward)
Q: What is the Internal Rate of Return?
IRR based on age 30 until maturity: 4.49% (average returns) / 3.21% (low returns)
This is in addition to the coverage received & yet gives you comparable to FD returns