What is a GST tax invoice? How do I understand the GST tax charges on my insurance? How does GST affect my insurance?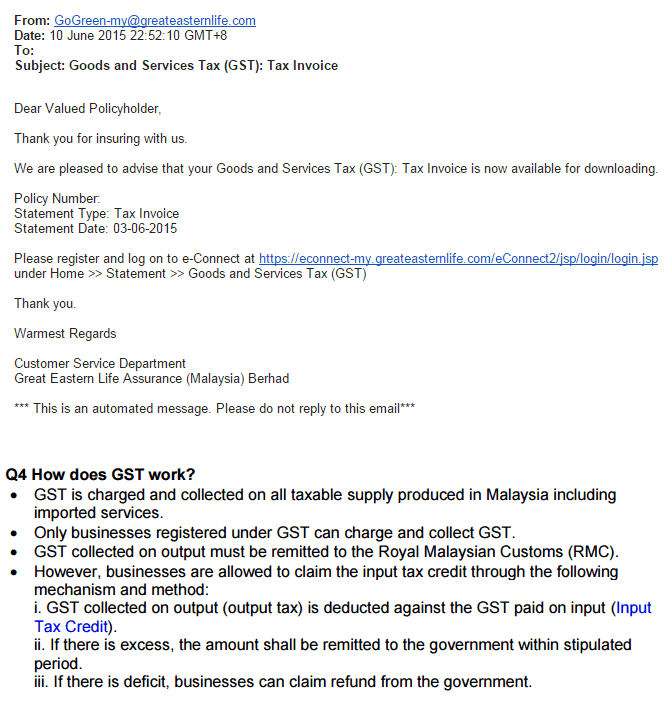 Both myself & friends (who are GE poliycholders) recently received a GST tax invoice availability via email.
From the GST tax invoice one can see all your life insurance policies, month by month, which are subject to GST & the detailed breakdown.
For input tax claims, you can only claim if you have a GST registered business paying for insurance.
This is not to be confused with your personal income tax deductions for life/medical insurance. Details for these can be obtained from your annual SLAPP (Statement of Life Assurance Premium Paid).
More Info: GST FAQ (Source: eConnect)