A friend recently asked me on medical plans info as considering. He is currently covered under his spouse's very generous medical plan (VIP rooms) & considering a medical plan for himself (and maybe his spouse) after she retires. An example of Room & Board (R&B) of 300 per day used. (Disclaimer: I am affiliated with Great Eastern Life Assurance. This info is for general reference & education purposes only. Please refer to quotation for full details. E&OE.)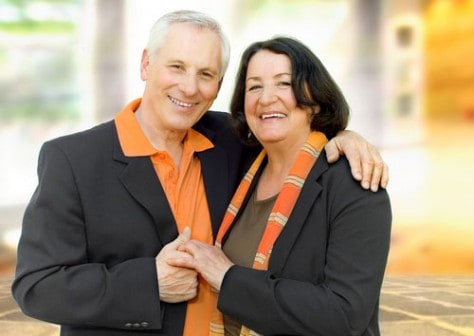 Things of Note
Term medical coverage not available after age 60.
A medical checkup will be required.
If planning to obtain coverage, suggest to obtain coverage while healthy as otherwise may not be able to obtain coverage.
Also the sooner the better as rates continue to rise rapidly with age especially with age.
Option A: Smart Premier Health
Med R&B: 280
Med Annual Limit: 150k
Med Lifetime Limit: 3m
Extra Benefits:

No claim discount: up to 25%
Increase Med R&B + Annual Limit: +10% (every 3yrs)
Critical Surgery Recovery Benefit: 20k
Outpatient Physiotherapy Treatment
Home nursing care
Intraocular Lens
Sum Assured: 130k

Accidental Death: 40k
Premium: 1.5k per mth
Option B: Smart Medic Xtra
Med R&B: 300
Med Annual Limit: 160k
Med Lifetime Limit: 1.6m
Extra Benefits:

Increase Med Annual Limit: +10% (every 3yrs)
Intraocular Lens

Sum Assured: 120k
Accidental Death: 20k
Premium: 1.25k per mth
Option C: Smart Medic
Med R&B: 300
Med Annual Limit: 160k
Med Lifetime Limit: 1.6m
H&S Charge: 10% (max 500)
Extra Benefits:

Increase Med Annual Limit: +10% (every 3yrs)

Sum Assured: 100k
Accidental Death: 20k
Premium: 1k per mth
Option D: Smart Extender Max (Launching 2015 July)
Note: Medical deductible rider whereby deductible amount paid by client in a policy year before Smart Extender Max covers excess of the eligible medical expenses.
For those who need a secondary medical plan above company medical plan
Affordable rider can be attached to any investment link plan (does not even require a corresponding medical plan)
Covers medical expenses exceeding deductible (60/100/150/200k)
High 10x medical annual limit (600k/1m/1.5m/2m)
No lifetime limit
No co-insurance
Premium: TBD
More info available in 2015 July
Considerations
What is your R&B daily limit?
Suggest from 200 for comfortable care
What is your budget?
Costs are higher in 50s onwards. Check on what is the absolute minimal cost.
Co-insurance?
Still a factor to consider whether are you ok if required to pay a small sum per admission.
Annual & lifetime limits?
Good to know although not as critical a factor as say when you are getting a policy in your 20s or 30s. Still you will want to ensure your annual limit is at least 100k & lifetime limit at least 1m.
What other considerations would you have for medical insurance in golden years?