BNM benchmark rate slashed from 3.25% to 3%; Base Rates; International Reserves; Bonds; Ringgit; EMEAP; (Updated Jul 15, 2016)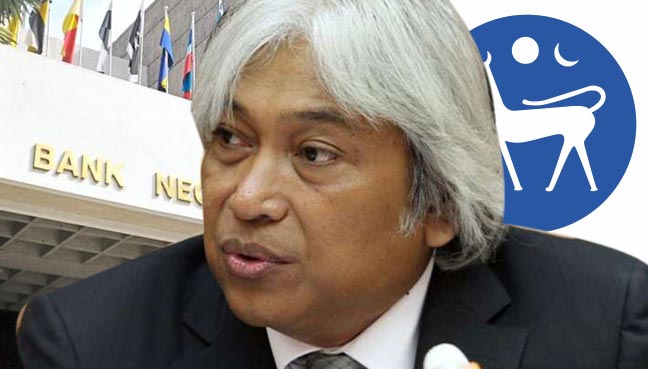 2nd policy meeting (12th overall) under new BNM Governor Muhammad Ibrahim's helm today July 12th, 2016.
Malaysia's Overnight Policy Rate (OPR) reduced 25 basis points to 3.00% upon announcement on Monetary Policy Statement on July 13th, 2016. Ceiling and floor rates for the OPR are correspondingly reduced to 3.25% and 2.75% respectively
This is in response to Brexit & to boost the domestic economy. This is the first rate slash since Feb 2009.
BNM Key Details
Governor (8th): Muhammad Ibrahim (eff. May 1st, 2016); Prev Deputy Governor; Replacing Tan Sri Dato' Sri Dr. Zeti Akhtar Aziz
Deputy Governor:  En. Shaik Abdul Rasheed (eff. July 16th, 2016); Prev Asst Governor
Jul 1: East Asia Pacific central banks reinvest Asian Bond Funds closing USD denominated bond funds
Objective: to support local-currency bond market development & diversify reserves management
Post OPR Updates
BNM says no plans for further cuts
Maybank cuts its base rate by 20bps from 3.20% to 3.00%
Property sector & REITS rise while banking stocks decline
Base Rates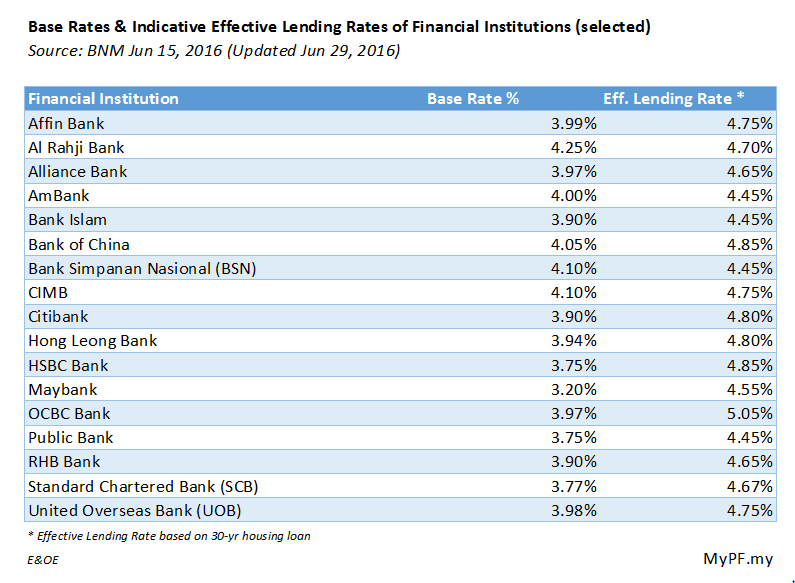 BNM International Reserves
Jun 30: International reserves of BNM at RM390.4b (USD97.2b)
Decline in reserves level mainly due to quarterly adjustment for forex revaluation
Reserves sufficient to finance 8.1mths retained imports & is 1.2x short-term external debt
Bond & Sukuk
1H16: Maybank becomes #1 bond & sukuk market shareholder (Prev RHB)
#1: Maybank: 26.1%
#2: CIMB: 25.0%
#3: AmInvest: 17.6%
#4: RHB: 17.2%
#5: Kenanga Investment Bank: 3.4%
#6: Public Investment Bank: 3.3% (Prev #14)
Ringgit
Jul 11: USD to MYR at 3.979
1 week high: 4.063
1 mth high: 4.099
3 mth high: 4.152
6 mth high: 4.420
1 yr high: 4.456