What's the buzz & beza with Perodua's first sedan (Updated Jul 16 with pricing)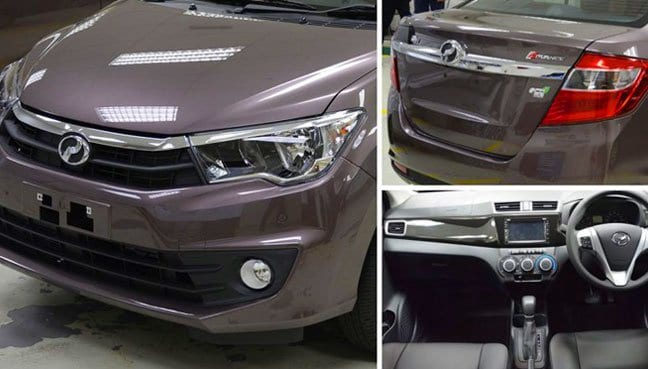 Trivia: Perodua Bezza's name may be inspired by "beza" (different) & the double ZZ looks like 22 which is how old Perodua is
Key Facts
Dimension: 4.15m (L) x 1.62m (W) x 1.51m (H)
Built on Perodua Axia's platform with Daihatsu tech
5* NCAP Rating for the 1.3 Advance version (after the original MyVi safety fiasco…); 4* for other versions
5-years warranty (or 150,000km)
Pros: Affordable!; Fuel efficiency; Big boot space; Foldable back seat; Dual air-bags; Push start button; Eco Idle (Premium version only)
Cons: 1.0 (AT) feels sluggish; back seat less roomy than most B-segment sedans; Dashboard feels quite sparse in the 1.0 ver.;
Additional Info
Variants: 1.0 Standard G (MT & AT), 1.3 Premium X (MT & AT); 1.3 Advance (AT)
Colors: Sugar Brown, Ocean Blue, Lava Red, Ebony Black, Glittering Silver, Solid Ivory White
Booking Available: Jul 16, 2016 (Sat)
Launch Date: Jul 21, 2016 (Thu)
Pricing
Pricing: 37-51k (between MyVi & Axia)
Monthly Loan repayment: 715-975
at 3% full loan for 5 years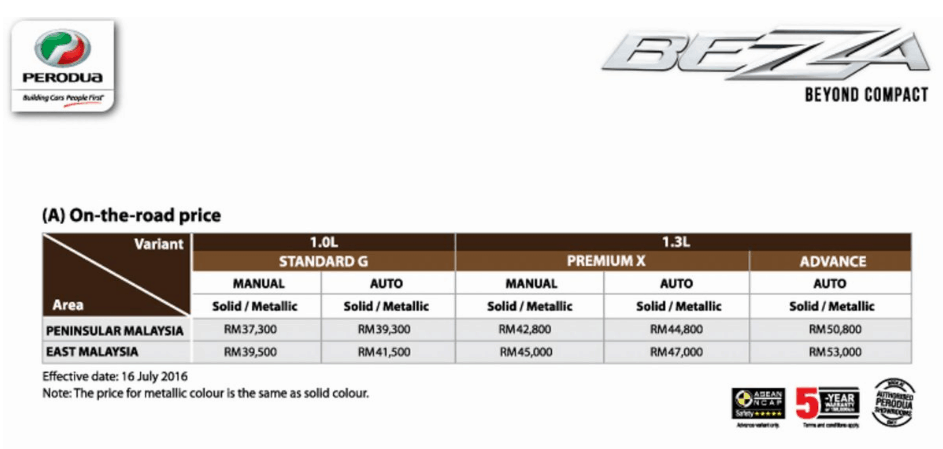 The Bottom Line on Brezza

While we await for the actual pricing to be revealed, the Bezza appears to be a good option for those who like sedans & are looking to purchase their 1st new vehicle (with their own money) especially compared with an entry level City or Vios for city driving & the occasional outstation trip.
Buying New (e.g. Brezza) vs Used
Cost: a new car is more expensive although you do get better loan rates & can get a full loan
Depreciation: a new car depreciates at a much faster cost (although Japanese makes tend to hold better value)
Condition: lesser issues with a newer car while with a used car you will want a mechanic to fully check the car condition & be ready to pay more for maintenance
Warranty: your used cars is very likely no longer under warranty
Safety: newer models have usually better safety features & ratings
Smell: ahhh. that new car smell. But in all seriousness, a used car may have been exposed to smoke, pets & the like.
Overly new: a new car may have unknown issues that have yet to surface if it's a brand new model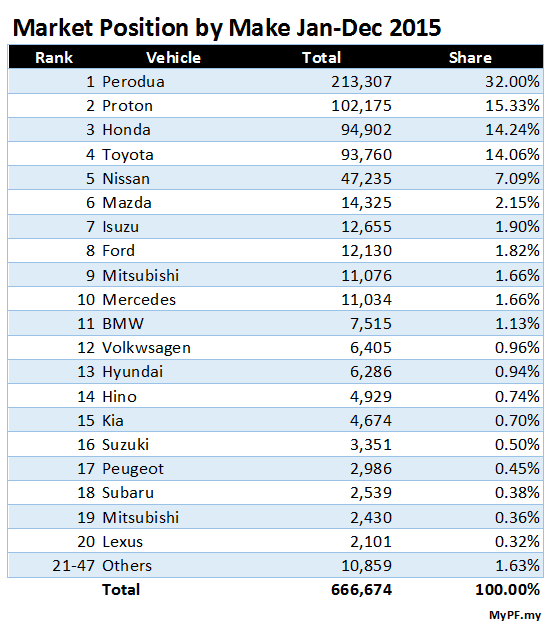 Will we see Perodua continue to solidify their lead in Malaysia by market share?
21/07/2016: Perodua sales target for Y2016 unchanged
Will Proton sales be slipping unless the new Saga or "Persona" exceeds expectations?
How will Honda, Toyota & Nissan respond?