Malaysia has just confirmed the first Zika case. The Health Minister Subramaniam Sathasivam has announced that the Health Ministry is taking control measures. What can each of us do about it to protect ourselves & loved ones?
(Updated: Oct 5, 2016)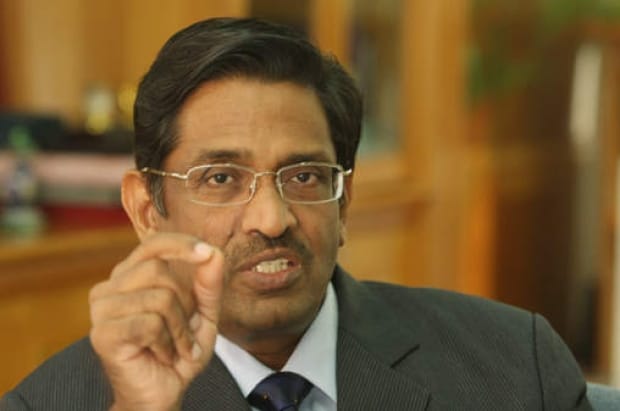 "We are carrying out control measures against aedes mosquitoes near the woman's home to prevent the spread of the virus,"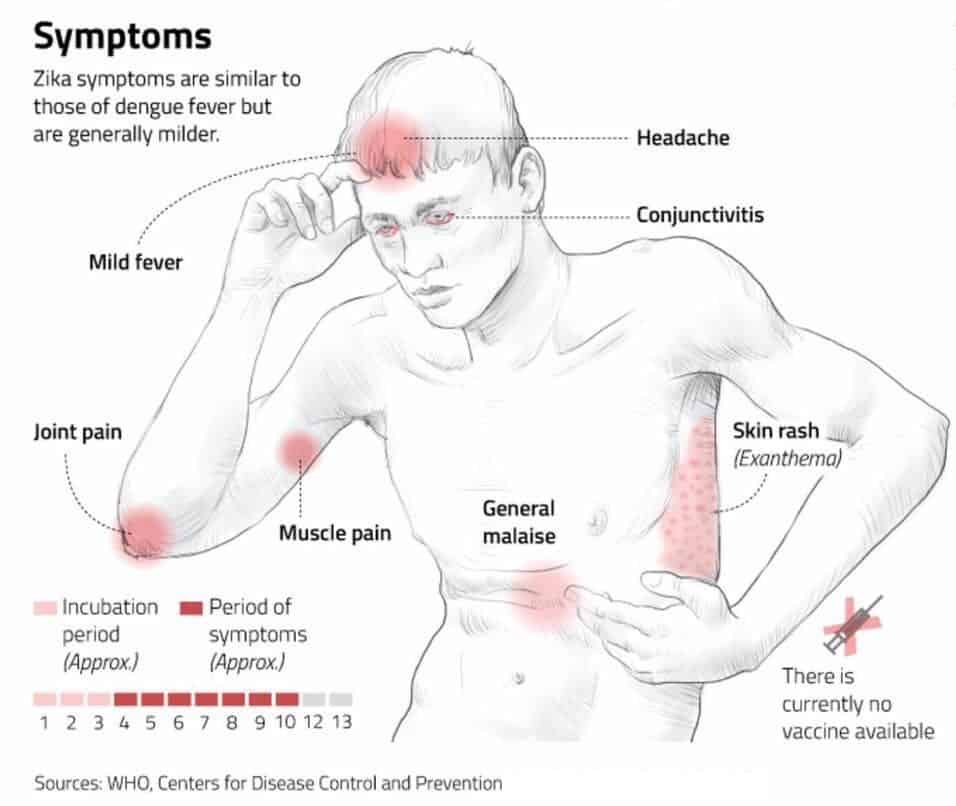 6 Symptoms of Zika Virus
Only 1 out of 4 persons will display the symptoms & typically 2-7 days after being bitten by Aedes mosquito transmitting the Zika virus
Mild fever
Headache
Conjunctivitis (red eye)
Joint & muscle pains
Skin rash
Diarrhea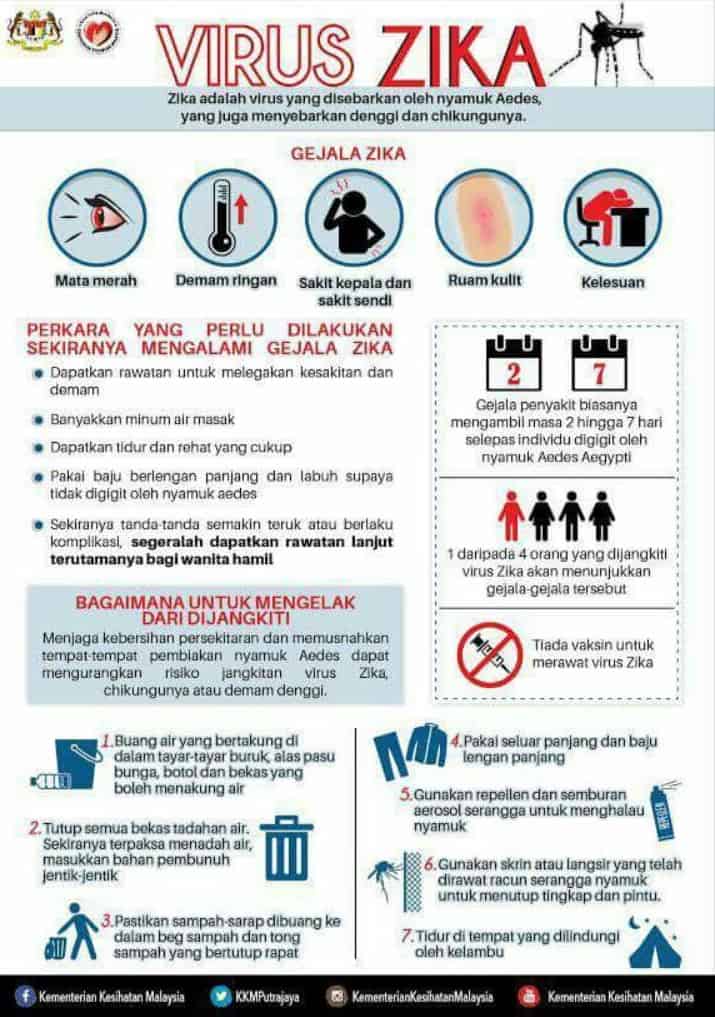 5 Steps to Protect Yourself from the Zika Virus
Stay away from mosquito infested areas (Aedes aegypti primarily bites during daytime but can also bite at night)
Ensure your home is clean especially of stagnant water; If you must have water containers, cover them and/or add larvae killing substances (you can also use bleach in ratio of 2 tbsp / 5l water)
Use approved environmentally friendly mosquito repellents (do not apply on baby 2 months below; do not use products containing oil of lemon eucalyptus (OLE) or para-menthanediol (PMD) for infants below 3)
Wear long-sleeved clothing & use mosquito netting/screens/air-cond especially when sleeping
If bitten or suspected, immediately seek treatment, get plenty of rest & drink lots of fluids (there is no vaccine)
Zika Effect
Up to death (1st death in Malaysia from related heart complications)
May cause Microcephaly in unborn fetuses (birth defect associated with small head & incomplete brain development in newborns)
Timeline
Aug 21, 2016: woman 1st case of Zika in Bandar Botanic, Klang after returning from Singapore
Sep 3, 2016: man in Sabah 1st death from Zika & 1st infection within Malaysia
Sep 7, 2016: 3rd Zika case in Malaysia & 1st involving a pregnant lady contracted in JB from husband working in SG
Sep 10, 2016: 4th Zika case is husband of pregnant lady
Sep 13, 2016: 5th & 6th Zika case involving 2 month pregnant 35yo lady & her 39yo sister
An Uphill Battle Against Zika
Why Zika will hit Hard
Malaysia is filled with Aedes mosquitoes & has failed in fight against it
Malaysians are not immune, there is no drug nor vaccine
Many people infected will have mild / no symptoms
Seriousness
Dengue kills but one (usually) recovers but Zika will maim & cause disabilities (especially to unborn children)
Est. 15-20% infected pregnant mothers (especially early pregnancy) will have baby with brain damage
Prevention
Prevent mosquito bites / irradiate Aedes
Needs Ministry of Health (MOH) & every person in the country
Keep compounds, neighborhoods & cities clean
Empower authorities to take action against those who endanger our health
Zika and Dengue prevention are the responsibility of all Malaysians.
We will win this fight as a nation united or not at all.
Source (edited): Dato' Dr Amar-Singh HSS (Senior Consultant Pediatrician)
More Reading
FAQ
Q: Does my insurance policy cover for Zika if hospitalised?
Zika would be covered under medical insurance which includes hospitalisation & treatment.
However denggi & zika is not under list of 36 critical illnesses.
If you do not have medical insurance (!) OR you are only covered by your company medical insurance, you may want to look into your own medical plan.
Great Eastern Life Assurance, Prudential & AIA have gone on record to confirm coverage for death due to Zika, hospitalisation & treatment (including pregnant ladies) but excluding microcephaly in babies as is a congenital condition.