Effective Feb 16, 2016 Great Eastern Life Assurance Malaysia has removed the portfolio withdrawal condition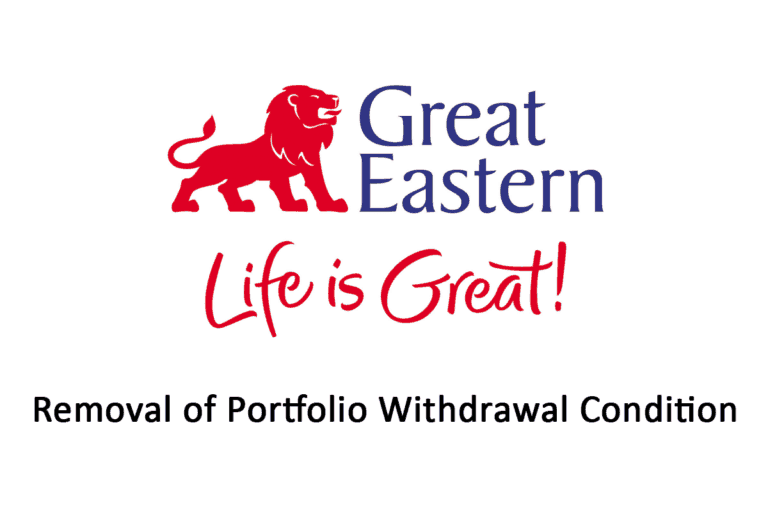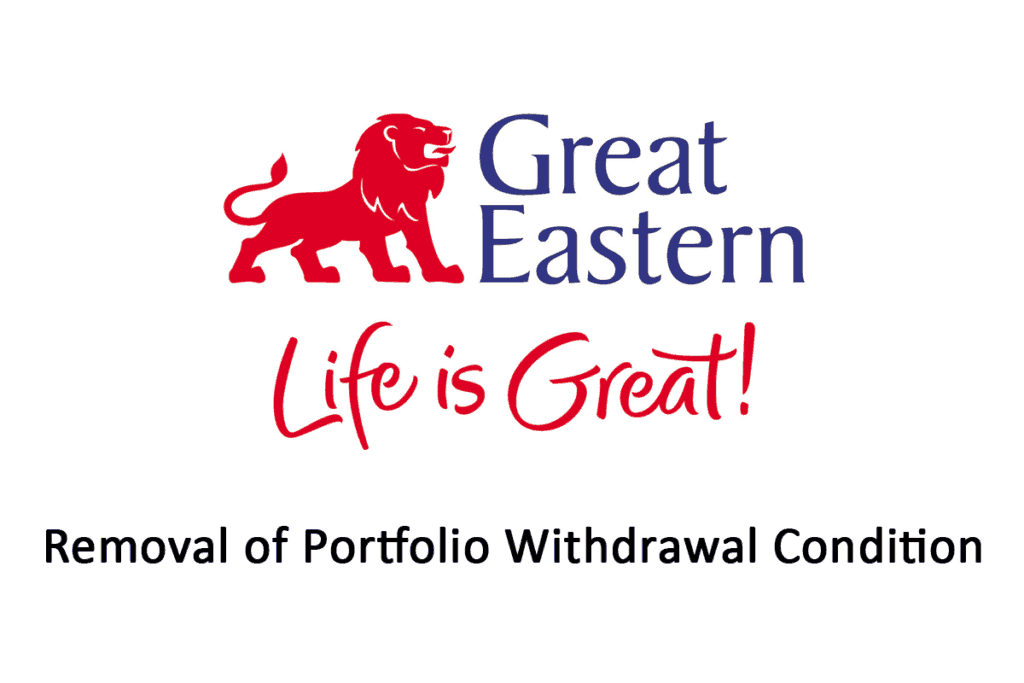 What is Portfolio Withdrawal Condition?
Portfolio Withdrawal Condition is a clause that gives the right to an insurance company to stop offering the medical portfolio by giving advance written notification to policyholders, if it no longer underwrites this type of product.
Any withdrawal of the medical portfolio will need to go through a due process of obtaining Bank Negara Malaysia's (BNM) approval to ensure that the policyholders' interest is protected. If Portfolio Withdrawal Condition is exercised, policyholders will be notified by company at least 30 days in advance as stipulated in the contract. Thereafter the insurer will not renew the medical plan. All benefits under this medical plan will cease to be payable from anniversary date immediately following the expiry of the 30 days advance notice.
Do all insurers have Portfolio Withdrawal condition?
Almost all life insurers have this clause applicable for their policies unless clearly stated otherwise.
Certain insurance agents have been attacking Great Eastern insurance policies for having the policy withdrawal clause clearly stated in the contractual terms preying on the fear that insurance coverage will be no longer available when needed or in your old age.
Another myth circulating was that the insurer can pick & choose unhealthy policyholders with claims & withdraw the insurance policy to avoid making future payments to policyholders with poor health conditions.
What does the removal of the Portfolio Withdrawal Condition mean to policyholders?
With the removal of this clause, the medical policy shall continue to be renewable on each policy anniversary subject to the terms and conditions of the policy.
All other existing benefits enjoyed by the policyholders remain unchanged.
What GE products does the removal of Portfolio Withdrawal Condition apply on?
The removal is applicable for all current selling Investment Linked (IL) medical riders as listed below:
SmartMedic (U65 – U69)
Medical plan with co-insurance
SmartMedic Enhancer (U110 – U112)
Enhanced & improved medical coverage benefits
Smart Premier Health (U115 – U118)
Premier medical plan
SmartMedic Xtra (U119 – U122)
Medical plan with no co-insurance
Smart Extender (U130 – U139)
Increases medical coverage with higher (10x) medical annual limit & no medical lifetime limit (unlimited)
Smart Extender Max (U123 – U126)
Medical plan with deductible
IL Hospitalisation Benefits Rider (U75)
(An older) medical plan
What is the effective date?
The removal is with immediate effect.
(Source info adapted from GE website)