OCBC-GE Credit Card which is one of the top unlimited cashback cards has changed from Sep 1, 2016. The last prior change was in Jul 1, 2015.
Last updated: Oct 10, 2016

The current OCBC GE Credit Card rebate features will be replaced with complimentary Insurance Coverage of RM100,000 sum assured for a one (1) year period on Death or Total and Permanent Disability (TPD) for Principal Cardmember.

The Insurance Coverage is renewed automatically on a yearly basis when the Cardmember fulfills the Total Retail Spending of RM10,000 or more within the one (1) year period immediately preceding the relevant Insurance Coverage Anniversary Date.

Note: No proposal form is required
Previous Benefits
1% cashback (for first RM1k spending)
0.5% cashback (unlimited after RM1k spending)
0% Installment Purchase Plan (IPP) for Great Eastern (GE) insurance products above RM2,200 per annum
0.1% cashback for GE insurance products on IPP
No annual fees
Live Great privileges (participating merchant program)
New Benefits
RM100,000 Death or Total and Permanent Disability (TPD) benefit
0% Installment Purchase Plan (IPP) for Great Eastern (GE) insurance products above RM2,200 per annum
No annual fees
Live Great privileges (participating merchant program)
Terms & Conditions
Primary cardholder only
Age 21-65
Insurance coverage is a group policy between Great Eastern & OCBC bank held by OCBC bank
First-year (new or existing) benefit given from Sep 1, 2016
Insurance benefit from 2nd year onwards with Total Retail Spending of RM10,000 above within 1 year period immediately preceding the relevant Anniversary Date
RM10,000 spending inclusive supplementary cardholder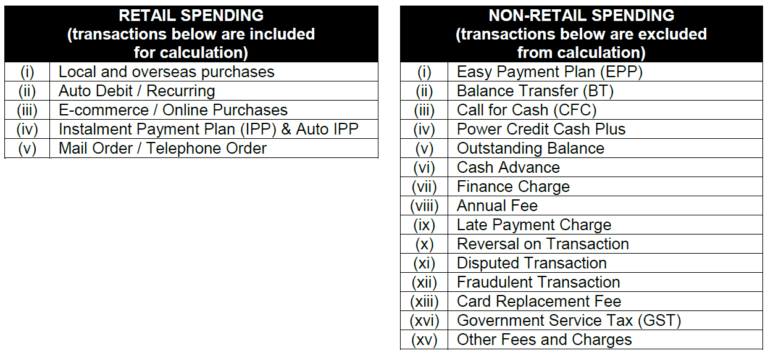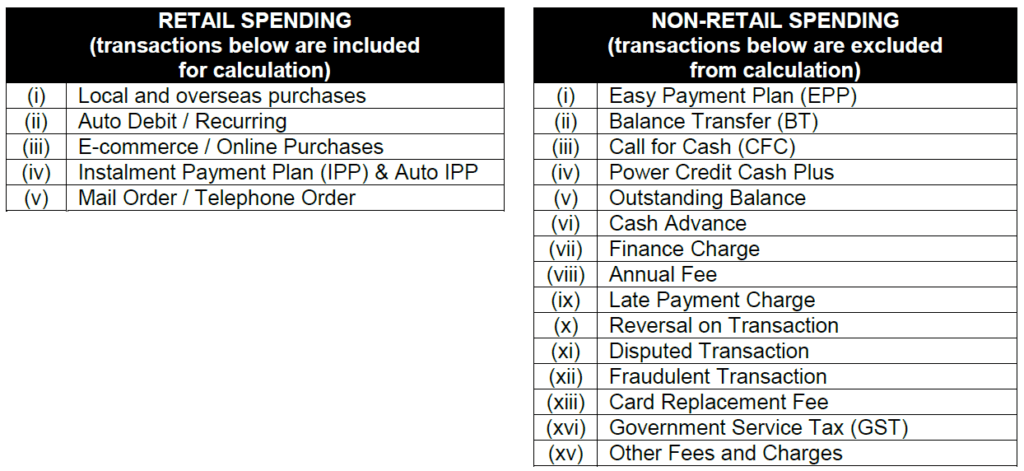 Insurance Benefits Exclusions
Suicide
Self-inflicted injuries
Pre-existing illnesses
Parachuting / sky-diving
War
Committing, attempting or provoking an assault or a felony or from any violation of the law
Full-time military, navy, air or police service personnel
Should I get the OCBC-GE Card? 
The benefits are being described by OCBC as an enhancement. The unlimited cashback will be sorely missed as a good supplementary cashback card for many.
You must be an existing GE policyholder to apply for the card.
However, the RM100k life & TPD benefit is pretty decent for RM10k spending. Do note that it is a full death & TPD benefit and NOT a personal accident (PA) coverage policy. The exclusions are not too limiting as well. On average, one can value the coverage to be equivalent of about RM1,200 (+/- depending on your age).
If you can charge just nice to hit the RM10k annual retail spending then it is decent & arguably the best insurance protection offered from a widely accessible credit card. As an existing GE customer you are already paying for your insurance policies. You can also pay for your immediately family member's insurance policies & get them to give you cash if it helps you to meet your 10k spending requirement.
30 minute Approval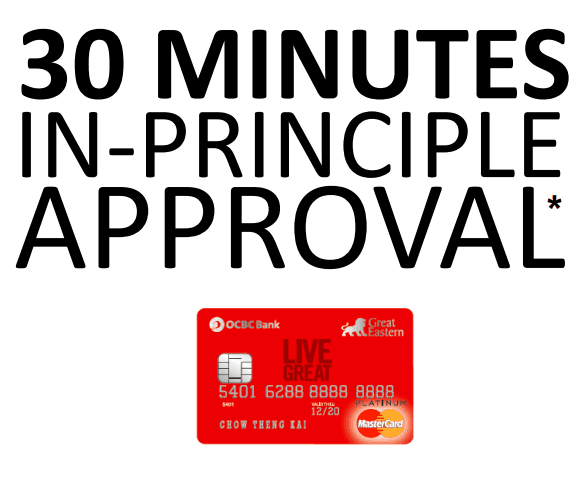 Notes *:
Final approval status is subject to customer's Income Documents and GE policyholder verification being vetted by OCBC
Submit customer' Income Documents within 14 days from In-Principle Approval
Subject to OCBC email of acknowledgement of receipt & application form completeness email by 2:30pm
Sign-Up Promotion
Promotion 1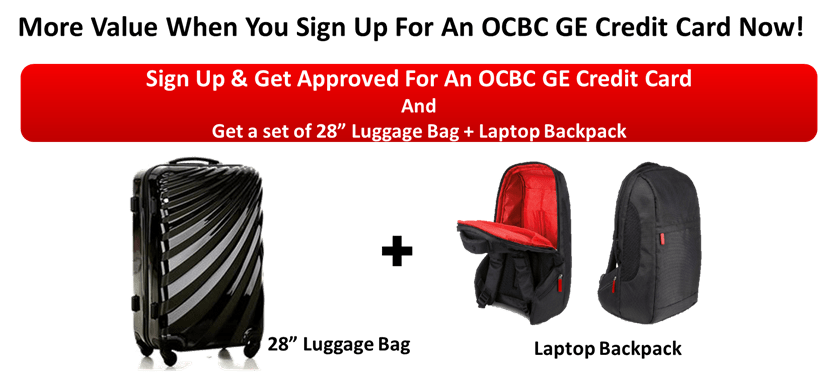 Promotion 2
Min balance transfer: RM5,000
Promotion 3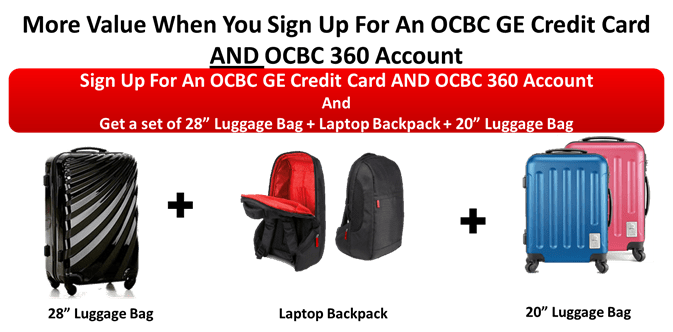 Open OCBC 360 Account via Online Application & min deposit RM 5,000
Note: Promotions until Dec 31 ,2016 or while stocks last. Promotion 3 now by invitation only due to overwhelming response.
Apply Today!
[contact-form-7 404 "Not Found"]
More Reading
E&OE. Source info adapted from OCBC & Great Eastern Life Assurance Malaysia. Opinions voiced are writer's expressed own personal opinion.