This is a post that I had been thinking of writing for a while now. I will try to write as clearly as possible but at a sufficient level of disclosure so as not to worry my better half. I hope you'll enjoy & benefit from this write-up.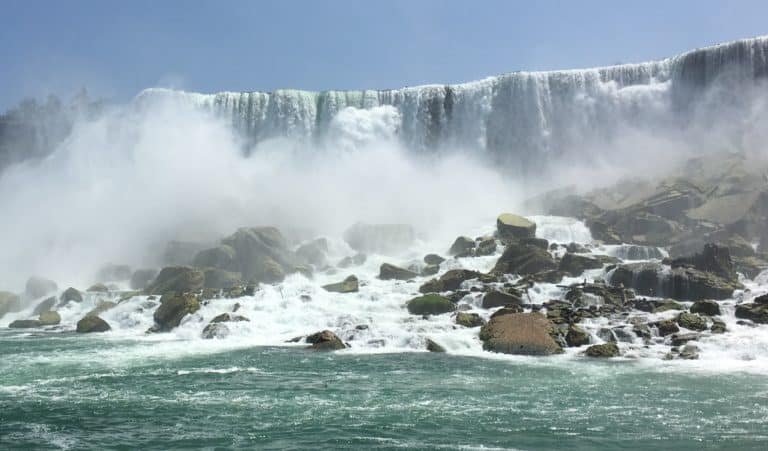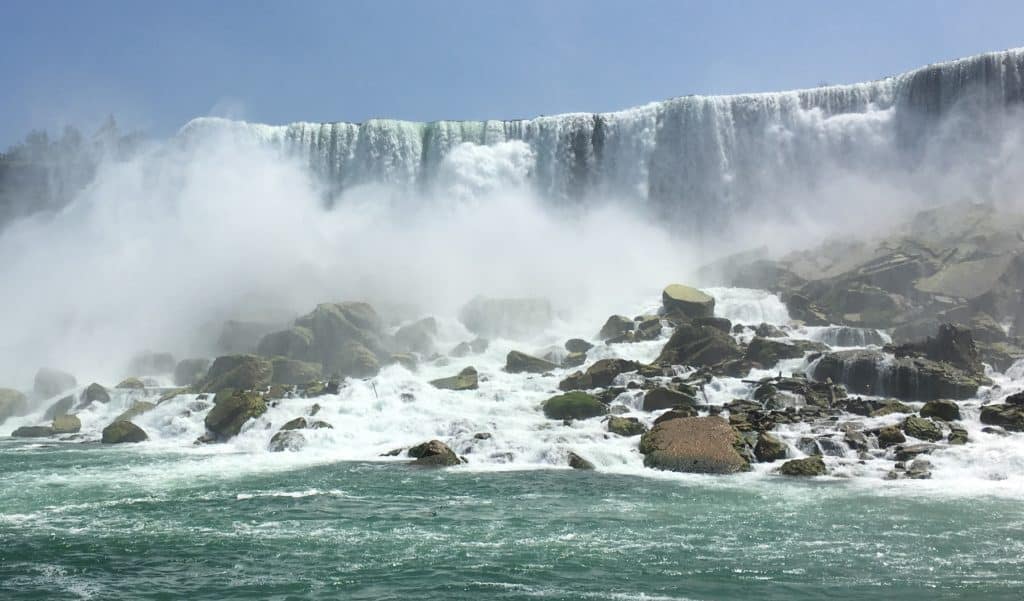 What is Financial Freedom?
Achieving financial freedom is a journey that each of us undertakes. While it is true that excesses, greed & overfixation on material wealth causes much harm, money is very important for us to achieve & reach the many goals we have in our lives. In fact, one of Bible's most common topic is related to money.
Our financial journey starts from being financially dependent on others (parents, etc) to having passive income covering all your expenses to financial abundance where you have more money that you'll ever spend & you have the nice problem figuring out how to give & use that money to benefit most people & leave a legacy.
However, being financially free is something that you can achieve without having to wait until you have your million ringgit or are wrinkled & grey. It is about having more than enough every month for all your expenses needs, a little bit extra for your important wants & living a meaningful life in relation to others.
Where am I now?
I am currently 33 years old, married with no children yet. Overall, I am behind on my initial goal to reach a million by age 32. This was due to:-
Mistakes made including a financially painful lesson on scams/pyramid schemes in my early working years
A stand to not be involved in under table practices involving various large MNCs in Penang. Hence, the decision to leave a decent salaried job as a division head to pursue a passion in personal finances
A decision with my spouse for her to pursue her post-graduate studies overseas in America
My main income stream is from business & I am actively looking to increase my income from shares investing.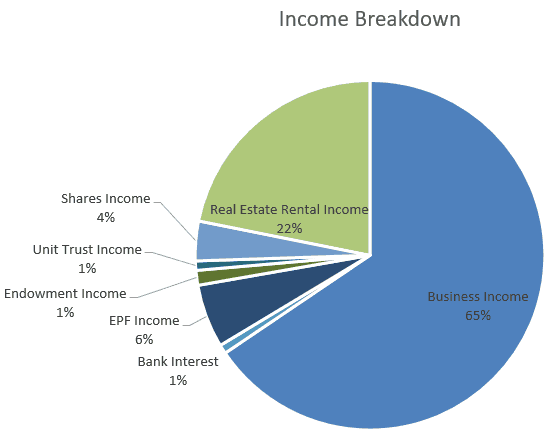 My biggest expenses items are home loans & education expenses which are debts & the only 3 categories of debt one should consider (the 3rd being business loans).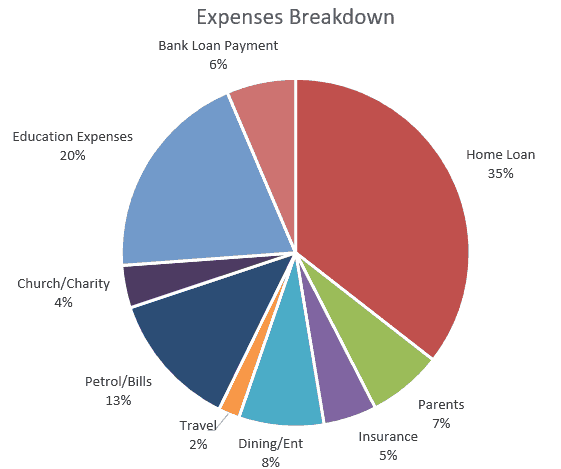 Passive income wise I am 37% along the way for all my expenses to be paid for. My goal is to achieve the remaining 63% to reach 100% expenses covered before moving into monthly positive passive income accumulation.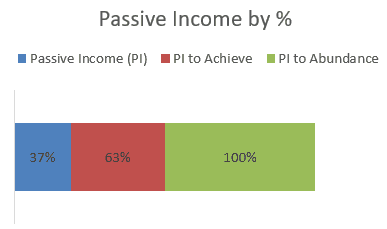 My investment allocation is close to the recommended age-risk ratio. I am however looking to increase my high-risk:low-risk ratio in favor of increasing risk to 78% high risk & 22% low risk.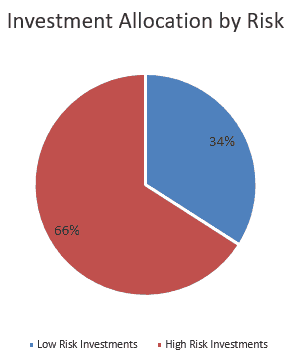 My detailed investment allocation is still more into property that I would like due to the large cost of each individual property.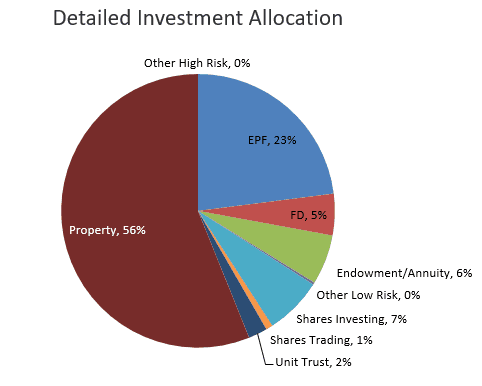 Yes I am Financially Free
I am financially free that our income covers all our expenses without exceeding any of our expenses categories & we have funds to save & invest every year. We do carry education debt that we will work to repay targeting within 7 years from when my wife finishes her post-graduate program in a year. I could choose not to work & wake up every day at 10am to drink coffee & read a book but that would not be good for our long-term financial growth towards financial abundance 😉
We have indeed been blessed that our 2 main (arguably) passive investment streams are returning decent around 20% plus returns
Shares investing Internal Rate of Return (IRR): 19.9%
Properties investing Cash on Cash Returns (CoC): 28.9%
Properties flipping (IRR): 25.7%
Note: % figures are on per annum compounding basis including appreciation & net of all expenses
More importantly than that though is that I am thankful for the following:
Doing a job I love helping people simplify & grow their personal finances
A loving wife & good relations with my family members
A few circles of close friends that I trust & enjoy spending time with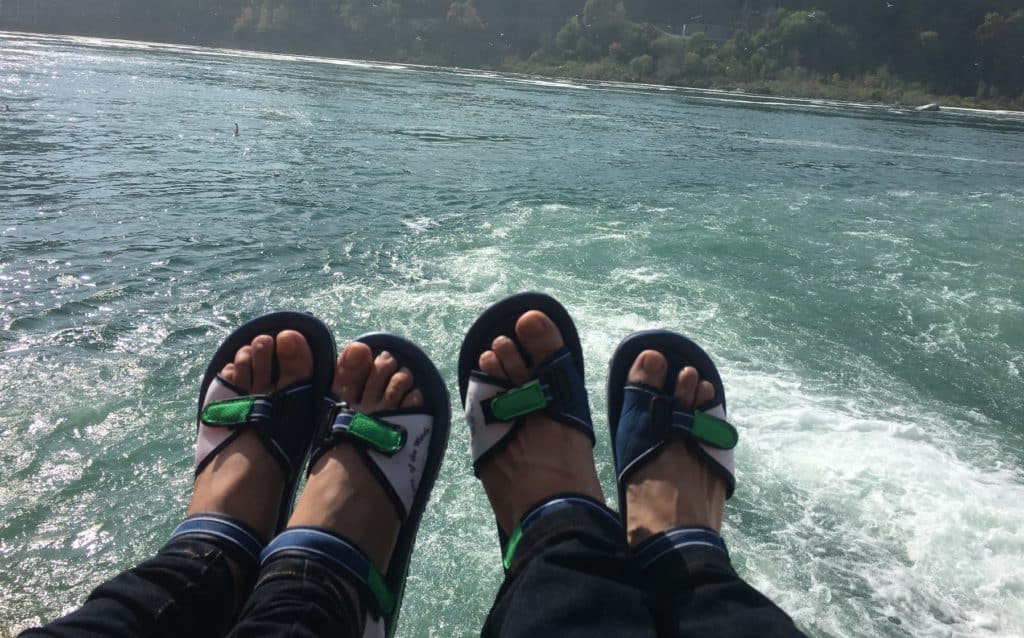 Where to Step into the Future?
I recently reviewed my life goals significantly to actually focus less on financial goals & more on living an abundant life daily even though I am still along the way on my financial journey.
My first goal is to live a full life with my better half every day as indeed we cannot add a single day to our lives as it is in God's hands. Woe to the man who plans & slogs to reach financial goals by the time he hits 60 & dies the very next day.
My second goal with financial numbers:

Reach 1 m by 2020 (age 37)
Financial independence of Passive Income 100% of expenses by 2020 (age 37)
Clear off debts by 2024 (age 41)

Travel the world. This year we were blessed with the opportunity to travel to New York City, DC & Niagara Falls this year.
What can You do?
Every thing worth doing in life is not easy. But it can be simple & rewarding.
Know where you are currently in your life & financial journey. It helps to work on this with a good advisor or mentor.
Set realistic, achievable goals & plan how to achieve them. Write it down, review it monthly, personally & 1-2x a year with your advisor.
Take action with small steps, gain knowledge and education & receive constructive feedback towards achieving your financial goals.
Share & discuss on I am Financially Free