Info on Full Paying Patient Services (FPP) or Perkhidmatan Pesakit Bayar Penuh (PPBP) for private healthcare in public hospitals in Malaysia.
Updated: May 8, 2019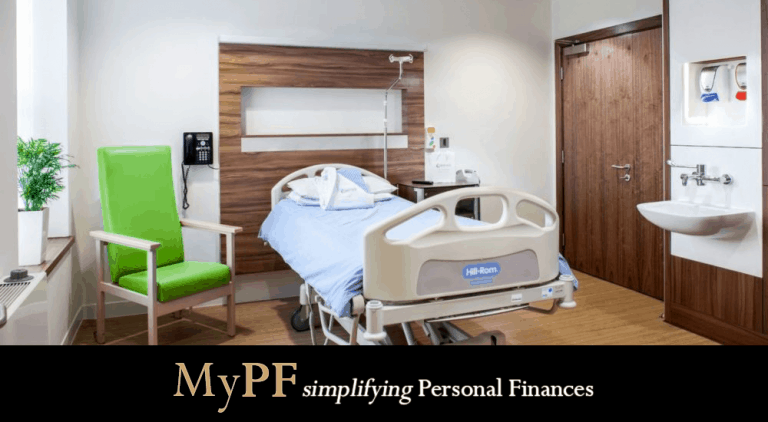 What is Full Paying Patient (FPP) Services?
FPP is a private healthcare service offered through selected hospitals in Malaysia whereby patients need to bear the cost of treatment on their own.
Implementation objectives
Reduce "problem" of private hospitals referring clients to government hospitals
Profit sharing given to doctor treating patient to offer competitive compensation
Reduce government medical treatment subsidy to citizens
FPP Advantages
Patient's choice of doctor/specialist/medical officer (min 3 years experience)
Scheduled (presumably faster) treatment/procedure date & times
Better room facilities with executive / 1st class / VIP room choices
Separate check-in counter (depending on hospital)
Food based on 1st class or equivalent food at the hospital
FPP Disadvantages
Costs (which are stated to be competitively priced) are fully paid by patient (or insurance)
Treatment is scheduled after the doctors official working hours (kira OT lar)
Some patients have complained that queues are long & wait times almost as long as subsidized patients
FPP Eligibility
Malaysian or non-Malaysian paying on own
Government employees choosing for FPP
Corporate/private employees with medical expenditure under FPP agreed to be borne by company
FPP Services
Outpatient treatment
Daily treatment
Admission treatment
Consultation
Therapy services
Surgery & procedures
FPP Specialisations
Anaesthesiology (RM120 – 4800)
Cardiology (RM120 – 4800)
Common Procedures (RM20 – 600)
Dentistry (RM20 – 4400)
Dermatology (RM30 – 750)
Gastrohepatology (RM300 – 1500)
General Medicine (RM50 – 3600)
Hand & Microsurgery (RM50 – 4800)
Hepatobiliary (RM750 – 4800)
Obstetric & Gynaecology (RM50 – 4800)
Opthalmology (RM20 – 4800)
Ortopaedic (RM50 – 3600)
Otorhinolaryngology (RM120 – 4800)
Nephrology (RM400 – 1000)
Neurosurgery (RM400 – 4800)
Paediatric (RM75 – 4800)
Plastic Surgery (RM300 – 4800)
Psychiatry (RM20 – 120)
Radiology (RM300 – 4800)
Rehabilitation (RM50 – 120)
Urology (RM75 – 4800)
FPP Charges
Deposit
Minimum RM3,000 OR 50% of estimated total treatment costs (whichever higher)
Additional deposit (checked daily) to ensure min RM1,000 cash balance (payable within 24 hours)
Registration and Consultation Charges Estimate
New registration: RM10
New consultation: RM100 (RM150 after office hours)
Repeat consultation: RM60 (RM90 after office hours)
Registration and Consultation Charges (Daily Treatment) Estimate
New registration: RM10
Consultation: RM60 (RM120 after office hours)
Consultation for ICU: RM90 (RM180 after office hours)
Hospital Bed Daily Charges Estimate
Executive: RM300
First Class (1 bedded): RM160
First Class (2 bedded): RM130
First Class (4 bedded): RM80
FPP Fees Profit Sharing