Why has Malaysia dropped in Doing Business (DB) 2017 rankings to 23rd spot?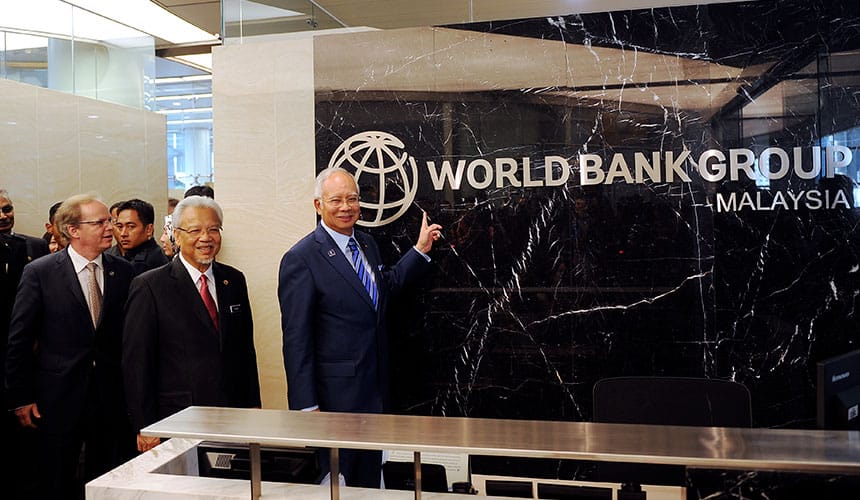 World Bank Doing Business (DB) Ranking for Malaysia
Highlights
Major score drop in Starting a Business: main factor GST registration which takes 14 days for companies with annual revenue >500k
Improved score in Getting Credit: Credit bureau start to provide consumer credit scores
Reforms in Paying Taxes: Easier to pay taxes & GST online but complexity increased from sales tax to GST
Economic Overview
Region: East Asia & Pacific
Income category: Upper middle income
Population: 30,331,007
GNI per capita (US$): 10,570
DB2017 rank: 23
DB2016 rank: 22
Change in rank: -1
DB 2017 DTF: 78.11
DB 2016 DTF: 78.18
Change in DTF: -0.07
Procedure Starting a Business: 8 days (9 for women as according to Islamic Family Law, Art. 59(2)(b), the woman must obtain permission from her husband to leave her home)
DTF: The distance to frontier score helps assess the absolute level of regulatory performance over time. It measures the distance of each economy to the "frontier," which represents the best performance observed on each of the indicators across all economies in the Doing Business sample since 2005. One can both see the gap between a particular economy's performance and the best performance at any point in time and assess the absolute change in the economy's regulatory environment over time as measured by Doing Business. An economy's distance to frontier is reflected on a scale from 0 to 100, where 0 represents the lowest performance and 100 represents the frontier.
Malaysia DTF Over Time Snapshot
DB2017 Top 30 Ranking Globally
Country / DTF Score / DTF 2016-2017 movement
New Zealand 87.01 ↑
Singapore 85.05 ↑
Denmark 84.87 ↑
Hong Kong 84.21 ↑
S. Korea 84.07 ↑
Norway 82.82 ↑
UK 82.74 ↑
US 82.45 ↓
Sweden 82.13 ↑
Macedonia 81.74 ↑
Taiwan 81.09 ↑
Estonia 81.05 ↑
Finland 80.84 ↓
Latvia 80.61 ↑
Australia 80.26 ↑
Georgia 80.20 ↑
Germany 79.87 ↓
Ireland 79.53 ↑
Australia 80.26 ↑
Iceland 78.91 ↑
Lithuania 78.84 ↑
Canada 78.54 ↓
Malaysia 78.11 ↓
Poland 77.81 ↑
Portugal 77.40 ↑
UAE 76.89 ↑
Czech Republic 76.71 ↑
Netherlands 76.38 ↑
France 76.27 ↑
Slovenia 76.14 ↑
Read More
Share & discuss on Malaysia's doing business ranking