What you need to know on Malaysia's move to the debit/credit card PIN and pay system which officially took effect on January 1 2017.

Updated: Jun 24, 2017


What do you need to know?
The industry-wide move to replace signature cards with PIN cards started in 2015 and encountered a surge with long queues in late December as Malaysians rushed to change before 31 December 2016. Signature will gradually be phased out as cards and terminals are upgraded. Your new ATM card comes with a 6-digit PIN (Personal Identification Number) for making card payments at a point of sale terminal in Malaysia. From 1 July 2017 onwards, signature will no longer be accepted for domestic payments. Your non-pin ATM card may also no longer be able to be used including for ATM cash withdrawals.
Why PIN and Pay
Safer (arguably)
Faster (not required to wait for signature)
2 types of ATM debit cards
MyDebit
Visa or Master (co-badged card)
Key Numbers
RM1.1b estimated spending by banks from 2015-2020 for payment card infrastructure upgrade including equipping payment counters
Total active credit/debit cards: 25m
April 30, 2017: 96.1% of POS-active debit cards have been replaced and 99.8% of POS terminals have been upgraded to accept PIN.
June 23, 20-7: 100% POS terminals accept PIN.
What if you have yet to change to your new ATM Debit PIN and Pay card?
Don't panic just yet. You will still be able to withdraw your money from ATM and make purchases as the deadline for the Pin and Pay implementation has been extended to June 30, 2017. Banks are not expected to charge for the replacement of ATM cards done before June 30, 2017.
Where can you change your ATM card to the new ATM debit card PIN and Pay?
Any card issuer branch
Request via online banking
Self-service kiosks
And bring along:
Old ATM/debit card
NRIC or other official identification
What if you have already changed to your PIN and Pay Card?
Good job on getting your new ATM debit card changed as we move towards a cashless society. Here are a few things you can do to ensure that things go well with your new ATM debit card.
Ensure that all new recurring payments set to your cards are correctly going through including the new expiry dates and any changes to the card number to avoid late charges or penalties.
If you forget your PIN, there is a bypass mode available until 30 June 2017 whereby you can sign instead.
If you are not intending to use your ATM card as a debit card at all (or would like to set a lower limit than default), simply head to any ATM machine to set your purchase limit.
Note: This is especially true for cards with PayWave feature that do not require a pin entry for purchases below RM250
Do not let others borrow your card or leave your wallet/purse with ATM card lying around. According to the National Union of Bank Employees (NUBE), there are devices that can read the information stored magnetically in the new cards. (BNM has come out to say that the information read is insufficient to be used for transactions and there are other safety features).
Use only 1 PayWave debit card /credit card for convenience, and disable the PayWave function for your other cards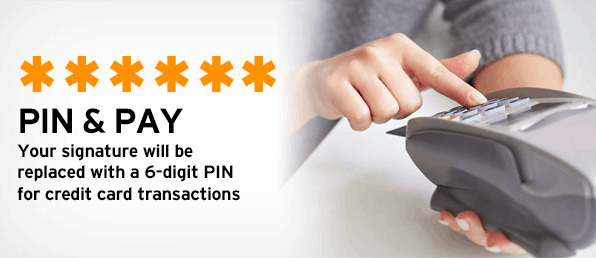 FAQ
Q: Should I get a anti-RFID sleeve or wallet?
Anti-RFID sleeves and wallets are gaining in popularity. While the risk is relatively low (estimated at 1% or below), it is non zero. The view is also divided as well with some arguing that contact needs to be very close in order to get the RFID info & that the information stolen is insufficient for transactions to be done. Anti-RFID sleeves are available for less than RM10. Anti-RFID wallets are more expensive depending on design, brand and functionality typically ranging from RM100 upwards to even thousands.
Q: What happens if you enter the wrong PIN?
After several attempts, your card will be blocked. You will need to contact your card issuer to receive a new PIN.
Q: How do you reset your PIN?
This can be done via online banking with your card issuer, at your card issuer's ATM machine, or by calling your card issuer.
Q: How do you set your spending limit at ATM machine?
Insert your debit card into ATM machine and enter your PIN
Select Other Transactions
Select Change Limit
Select Purchase Limit
Select No Purchase, or other amount
Confirm your change
Q: How do you pump petrol at gas stations?
If you use a self-service pump, your card will be pre-authorized for RM200. Once you have finished pumping, the actual amount will be deducted from your card. Your held amount of RM200 may take 3-4 days to be cleared. Alternatively, you can pay directly at the petrol station's cashier.
Q: Will there be an issues using the 6-digit PIN internationally in countries using the 4-digit PIN?
International payment rules require merchants to accept 4 to 6-digit PIN. If you are unable to complete your transaction, you can request to use your signature or a different payment method.
Q: What countries support PIN capabilities?
Asia Pacific
Australia
Indonesia
Korea
New Zealand
Europe
Austria
Czech Republic
Germany
Greece
Hungary
Italy
Netherlands
Poland
Russia
Spain
Switzerland
Turkey
South America
Middle East
Africa
More Info
Share and discuss on ATM Debit Card Pin and Pay