The first smartphone app-based medical crowd-sharing is launched with Life Engineering. Find out what is medical crowd sharing and whether it may be beneficial for you. Medical crowd sharing is relatively new with some adoption in the United States (especially after the Obamacare act), and in China.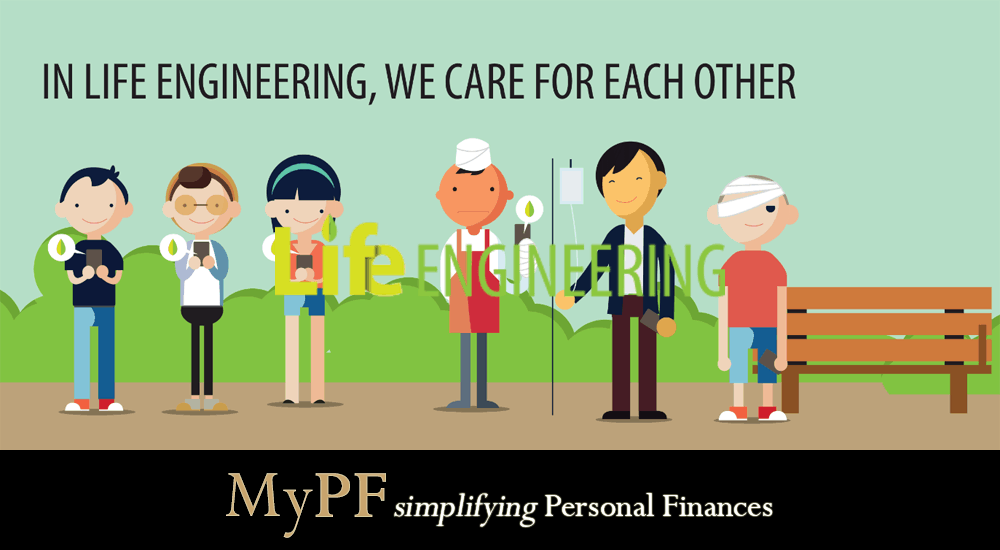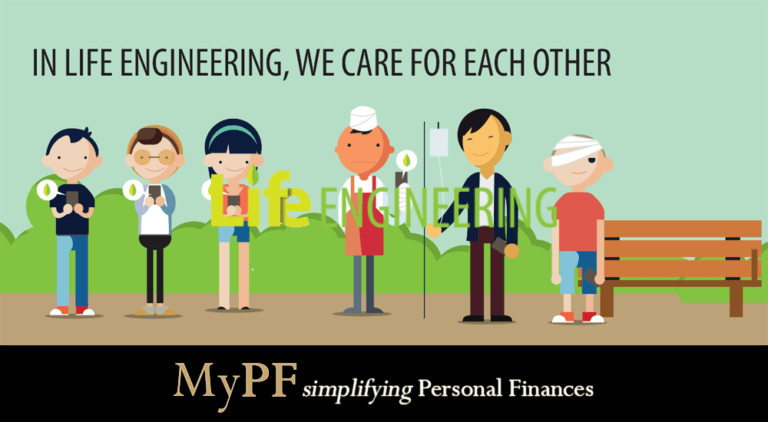 About Life Engineering
Life Engineering Concept
Medical fee in Malaysia has been going up year on year for both private hospitals and government hospitals. 35% of people who fell sick pay their own medical bills. This has shocked the World Health Organisation. Those without insurance plans cannot afford to pay their medical fees, that is why some of them crowd fund via mainstream media. the yearly hike of medical fees adds an extra burden to our daily life.
What is Life Engineering?
Health care is broken. We're on a mission to save it. ~Life Engineering
We are trying to reduce medical fees as a whole for society
Our team is here to take care of you from head to toe.
Use our tools to contribute and get help when you need to.
Simple to use and if any cases happen, we all help!


[youtube https://youtu.be/3YNYm4HK1nA]
How Life Engineering Works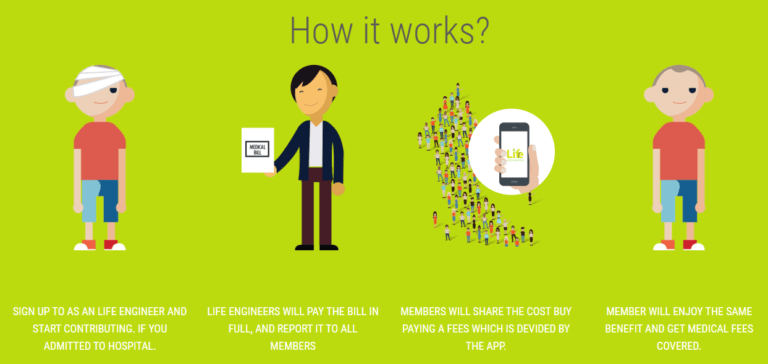 Life Engineering Program Benefits
Inpatient treatment and Day Surgery
Covers major hospitals (86 private hospitals. and 135 public hospitals)
No Medical Annual nor Lifetime Limit
4 Bed-Room or RM150 per night
Bereavement payment
Compassionate crowd sharing
Healthy lifestyle education leading to lower medical costs
Life Engineering's Alternative Solution
Premiums are not collected upfront
Funds are kept safe with an appointed external Trustee (TMF Group)
Payments are made by LE first before claiming from Trustee
How do you join as a "Life Engineer"?
Requirements
Malaysian
Aged 8 to 40 years old (plans are to increase to age 45 at a later date)
Healthy with no pre-existing conditions
Honest and have a great sense of community (declaration)
Monthly Share Commitment
As claims are made, everyone's crowd share commitment is deducted
You will be informed on amount to top up to reach RM100 again
At most your maximum crowd share limit will be RM50 per month (maximum RM600 per year excluding administrative fee)
Note: extra time 20% costs for smokers
Signup
RM100 annual administrative fee upon signup (Free for first 2,000 signups)
Set aside RM100 into trustee account as commitment to crowd share
NRIC (MyKad) scan required on signup
Payment modes via debit/credit card

How do you make claims?
Hospitalization and Claims Process
Visit panel hospital when sick and present LE App Virtual ID.
Hospital will handle admission with Professional Medical Auditor: Eximus Medical Administration Solutions (eMAS).
At discharge, you only pay non-eligible expenses.
Important Notes
Deferred period: 60 days
False claims and false declarations of health will not be allowed.
Should you join Life Engineering?
Pros:
An alternative medical crowd sharing solution to health insurance which may help keep costs lower. Medical crowd sharing is not for profit; translating to lower costs for members, and helping ensure that hospitals do not overcharge.
Affordable solution capped at RM50 per month or RM600 per year (excluding RM100 administrative fee). If well managed, it is possible your costs may be lower than RM600.
No deductibles, no annual and lifetime medical limits. While some better health insurance plans now provide a combination of no deductibles, no annual, or no lifetime limits, it is rare to find a plan to has all three together.
Cons:
The lower age limit of 40 (although there are plans to be increased) may disqualify you from joining or leave you without medical care once you are past the coverage age.
You are limited to the R&B 150 and 4-bedded, unless you opt to pay for the difference out of your own pocket.
The funds needs to be well managed for it to be sustainable long term without raising fees. This is especially as there are no annual and lifetime medical limits. LE assures us that they have qualified actuaries on board.
How does this compare to similar private medical insurance costs?
Note: Costs estimates per annum for similar R&B150 coverage with no deductibles, no co-insurance, no lifetime limit, but with an annual limit of RM90,000.
Age 8-20: RM700
Age 21-30: RM800
Age 31-40: RM900
Overall: If you are aged between 8 to mid 30s, you may consider joining for the cost savings, simple signup process, and crowd sharing approach. You will also have the satisfaction of knowing that you are directly helping out another person in need, and will receive that help in return when you are in need.
FAQ
Q: Why only R&B 150? Can I opt for a 2-bedded / private room?
A: The focus is on providing affordable medical care shared while keeping costs low. If a R&B 150 room is not available, the next best available room will be provided. There are currently no plans to offer different plan options customization. You can opt to upgrade and pay the difference on your own.
Q: What are non-eligible expense?
A: Upgrade of room and board on your own. Other optional expenses that you request for.
Q: What happens when I pass the age of 40?
A: Currently there are plans to increase the coverage age to 45 (and possibly higher). Otherwise your coverage ends when you pass the coverage age.
Q: Can I take part in the program if I am above the age of 40?
A: You can take part as an "angel" who can help people who are in need of medical crowd sharing help.
Q: Are there any hidden costs or fees?
A: No. You only pay for the administrative fee and medical crowd sharing portion. The funds are held in trust and may be placed in a fixed secure instrument (fixed deposit). Administrative fees mainly are for provision of services via eMAS and 3 staff members (mainly for marketing purposes).
Q: Who are the key people in Life Engineering?
A: Life Engineering is established by Crowd Care Sdn Bhd
Founder and Chairman: Gideon Leong Yue Wai
CEO and Co-founder: Loh Gim Chuan
Legal Director and Co-founder: Lee Khai
Chief Marketing Officer and Co-founder: Jeff Chin
Q: What are some possible future plans for Life Engineering?
A: Most immediate would be the program's age increase to 45.
Expansion to Singapore and Hong Kong in 2017 H2.
Leverage on crowd sharing platform for other relevant products, services, and projects.
Eventually to open a hospital of their own.
Life Engineering Premier Launch
More Info
Share and discuss on Life Engineering medical crowd sharing.