Datuk Seri Cheah Cheng Hye co-founded Value Partners Group Ltd in 1993, which has become one of Asia's biggest fund management companies, listed in Hong Kong. Under his leadership, the firm has US$14 billion (RM62.4 billion) in assets under management at present from US$5 million (RM22.3 million) during its inception and has won more than 140 performance awards. In 1971, he started as a reporter in The Star but pursued finance in the 1980s. Today, he sits on the Financial Services Development Council of Hong Kong, which advises the government on the financial services industry, and was recently nominated by Hong Kong Exchanges and Clearing Ltd., the operator of the Hong Kong Stock Exchange, as an independent non-executive director to its board.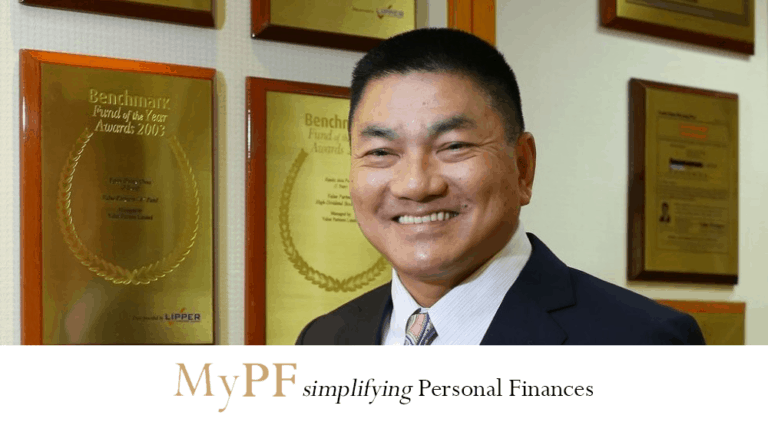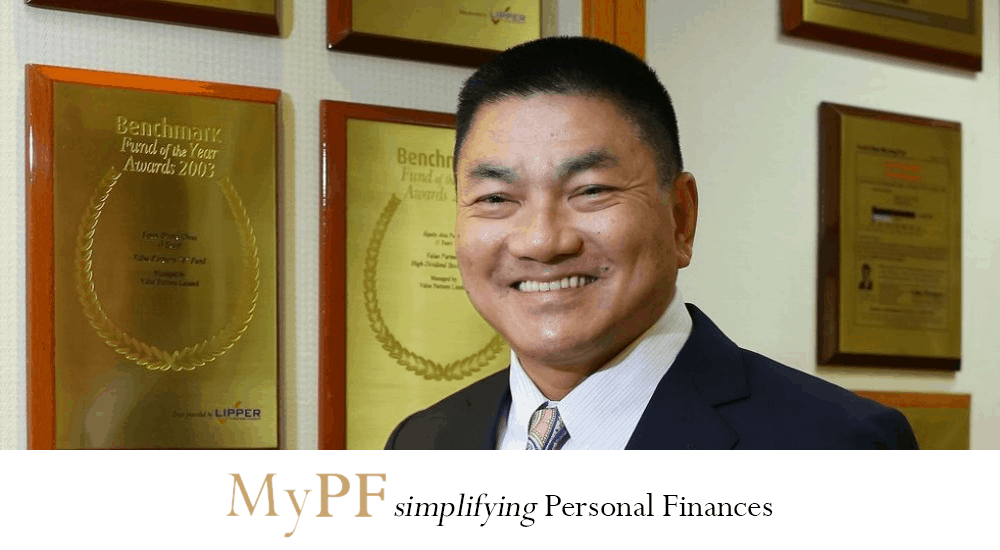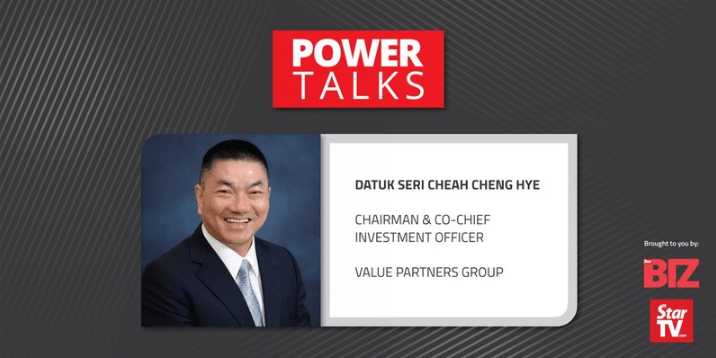 Background of Datuk Seri Cheah Cheng Hye
17 years with The Star from newspaper folder to journalist to selling off his bike going to HK and founding fund house Value Partners.
1st asset management from listed on main board on HKSE.
Most important thing is values: putting client first.
50% progress due to luck – simply being in the right place at the right time.
Putting aside chance and circumstance, 3 distinguishing factors:
Character
Training
Values
Value Partners Corporate Culture:
As a Value Partners person, I pledge to:
Be honest and straightforward
Put my pride, not my ego, into the job
Always strive for self-improvement
Put clients' interests first
Be fair and responsible to shareholders
Keep our workplace free from office politics
Keep secrets, maintain confidentiality
Uphold our reputation for creative, high-value solutions
Emphasize a user-friendly, cost effective approach
Focus on concrete results, not excessive procedures
Large scale commercial fund management requires these skill sets:
Excellent entrepreneur
Excellent investment manager
Excellent fund raising
Excellent operating ongoing business
Success formula:
Expert in learning how to learn
Reading addict: 80% of time
Self starter, self motivated
Very time and resource conscious
Personal integrity "My name is my brand"
Training as journalist helpful in putting events in historical, political, and social context
Not getting caught up in money disease "Money is a product of professional dedication"
Strong soft skills: leadership, courage, imagination, communication (in PFS)
Contrarian investor: beyond conventional knowledge – the edge
Extreme self discipline "More demanding on myself than others"
No ego – the "stupid-smart" idea: eager to admit mistakes and weaknesses; never satisfied with personal achievements
Moves quickly from one objective to another (Despite 1/3rd error rate, correct moves quickly offset the mistakes)
Stock Market Investing: 5 Important Lessons
1 – Value investing is the most effective investment style
Based on common sense: Buy the 3 Rs

the Right business
run by the Right people
at the Right pr