A MyPFer alerted us on this viral post by Tyler JWY from Singapore who bought an endowment policy (aka savings plan) that did not give expected returns. She asked us whether we could enlighten them on this.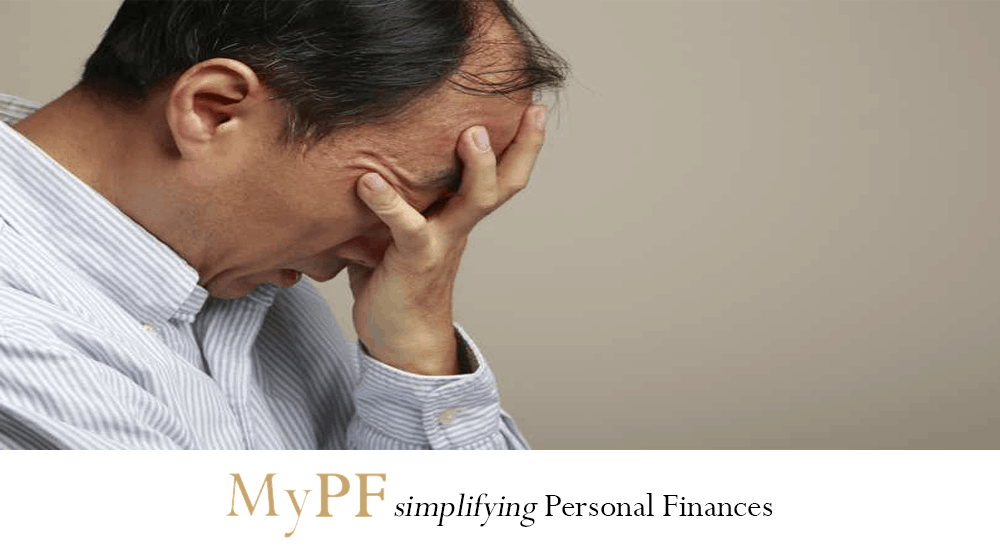 We responded that we will be willing to share our 2 cents hoping that it's helpful (without commenting too much on the policy in mention).
Note: we do not know the full details and facts on the endowment policy in question.
What Tyler Jwy Posted
Key points
Dad who is a hawker bought at endowment 20 years ago.
Invested 30k+ but only got back 20k+ (supposed returns of 40k+).
Complained to the insurer and Consumers Association of Singapore.
Insurer responded that was due to non-guaranteed benefits portion.
Insurer also mentioned in response that Sub-Fund earnings were low in difficult investment climate:

1997 Asian Financial Crisis
2000 Dot-com bubble burst
2008 Global Financial Crisis)
Thoughts on Life Insurance
Life insurance is for protection – primarily medical insurance & income replacement (critical illness or total permanent disability cover). It is good for most to pay as little as possible (and within your budget) to get the coverage you need without unnecessary and costly extra coverage. The reverse applies to not shortchange yourself to get you cheap coverage that does not meet your risk protection needs.
Like many things in life, there are exceptions. For example some folks would use insurance for trust planning purposes to leave wealth for the next generation or for better division of assets upon passing.
Thoughts on Endowments
Endowments can be possibly considered for a small part of your overall portfolio as a lower-risk investment. Quite a large percentage of insurance policies in Malaysia and Singapore are endowment plans.
Endowments may or may not meet your needs depending on the structure. If your focus is on returns (which we think is the key financial number to look at), some endowments provide decent returns while some offer really poor returns. The worse is some endowments have misleading write-ups that do not honestly show the returns or are manipulated by insurance agents for "marketing purposes".
In our opinion, you would want to get endowments with as low protection as possible (minimal basic sum assured). The key reason to consider endowments would be as a lower risk investment for returns. The higher your protection amount (re: sum assured), the more goes into paying for insurance costs thus lowering your returns. A decent endowment should give you an IRR of around 5-7%.
(A note that in Malaysia, BNM from Jan 1, 2017 has released new guidelines for endowments which have generally improved the readability of endowment plans, removed projected compounding returns, and in general has the effect of making endowment plans with dismal returns, better. Unfortunately, a side effect as well is that many of the good endowment plans have either been withdrawn, and new endowments launched are providing slightly lower returns.)
Thoughts on the Policy in Mention
Based on the limited info from the pictures and Tyler's post, the endowment was designed with a large sum assured, disability income AND critical illness coverage. Tyler's dad thus did receive coverage for death/TPD/CI/disability income but presumably did not make any claims. Thus the result is the cash value received which was below expectations.
In my opinion though, the 1st pic especially stating "LIVING BENEFITS on Maturity of the policy you will receive $42,000" is misleading as does not state that it's actually an (overoptimistic) projection
Disclaimer: This article is the personal opinion of the writer based on limited information available and not to be construed as being negative on endowments, the insurer, or the policy in mention 
More Info
Share and Discuss
What do you think of endowments? Have you had good or bad experiences? Does your endowment meet your expectations?