Rakuten Securities and Kenanga Investment Bank introduce new low-cost first full-fledged online equity broker Rakuten Trade Malaysia.
Updated: Jan 20, 2020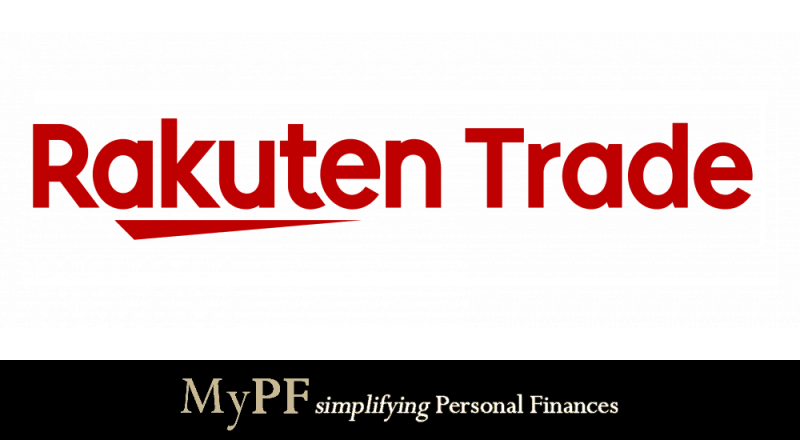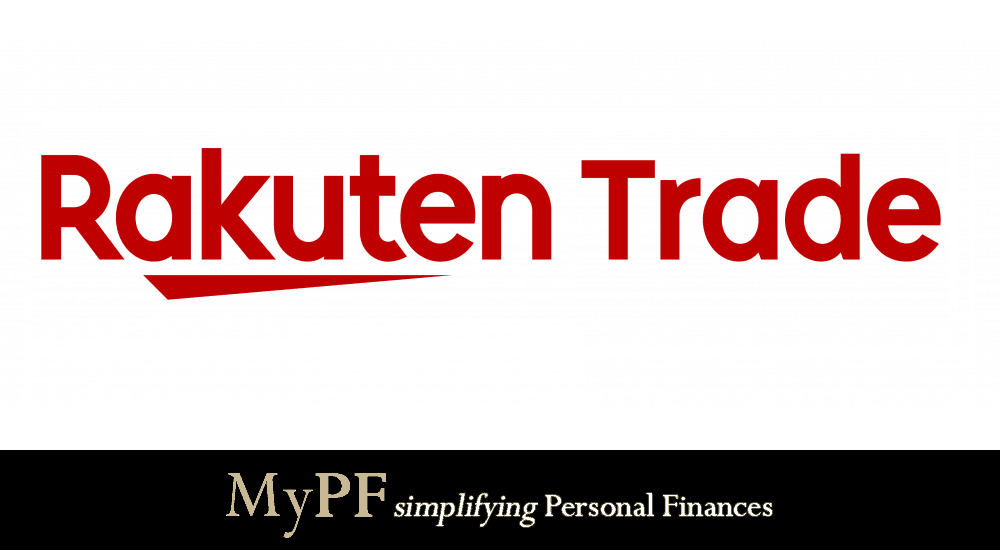 Brokerage Background
Kenanga Investment Bank Bhd. and Rakuten Securities Inc. JV was signed in April 2017 and is their first equities business outside Japan.
Rakuten Securities is a subsidiary of Rakuten Inc. and is one the largest retail brokerages in Japan. Rakuten Securities was founded in 1999 and is a successful, albeit purely online, broker.
Kenanga Investment Bank is a financial group in Malaysia founded in 1973 with extensive experience in equity broking, investment banking, listed derivatives, treasury, corporate advisory, Islamic banking, wealth management, and investment management.
Rakuten Trade Sdn. Bhd. aims to capture 20%-30% retail investors' market share and be profitable within the next three years.


Trading Fees
Transactions below RM1,000: RM8 flat rate
Transactions RM1,000 – RM9,999: RM9 flat rate
Transactions RM10,000 – RM99,999: 0.10% of trading value
RM100,000 above: RM100 flat rate
Assisted Brokerage: Normal brokerage transaction fees (as above) + RM30
Note: Rakuten's trading fees increased by RM1 per transaction starting from 2020 Jan
Other Fees
Clearing Fee: 0.03% up to a maximum of RM1,000 per contract + 6% GST
Stamp Duty: RM1 for every RM1,000 in trading value (maximum RM200 per contract)
CDS Fee: Account Opening RM10.60 per CDS
Transfer of Securities: RM10.60 per counter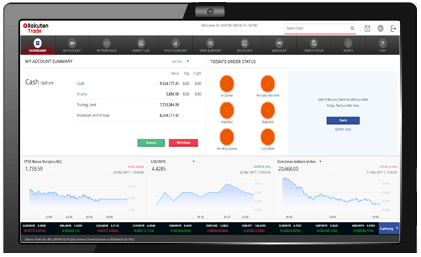 Features
Fast online account opening process with approval within 2 hours (after 4pm, will be next day).
Required documents:
1. NRIC (front and back) or passport.
2. Bank account statement (local bank and non-joint account).
3. Proof of corresponding address (e.g. utility bill or telco bill) if different from permanent address.
4. Credit/Debit Card for CDS fee payment.
During the initial period, only an upfront cash account is available (margin accounts to be introduced later).
Trading platforms: Web trading (MarketSpeed) and app/smartphone trading for iPhone and Android (iSpeed.my).
Real time price, news, volume, and match trade alerts.
Mark-to-market portfolio and real-time order book.
Personalized multiple screens layout and watch list.
Day Order and Good-Till-Date Order (GTD).
Customizable charts including different time frames & technical indicators.
Research reports and webinars.
Funding via online cash transfer (up to RM30,000) or offline/above the counter.
No fees/charges for receiving dividends and corporate actions.
Interest of 2.25% p.a. on daily rest on your available cash balance credited monthly.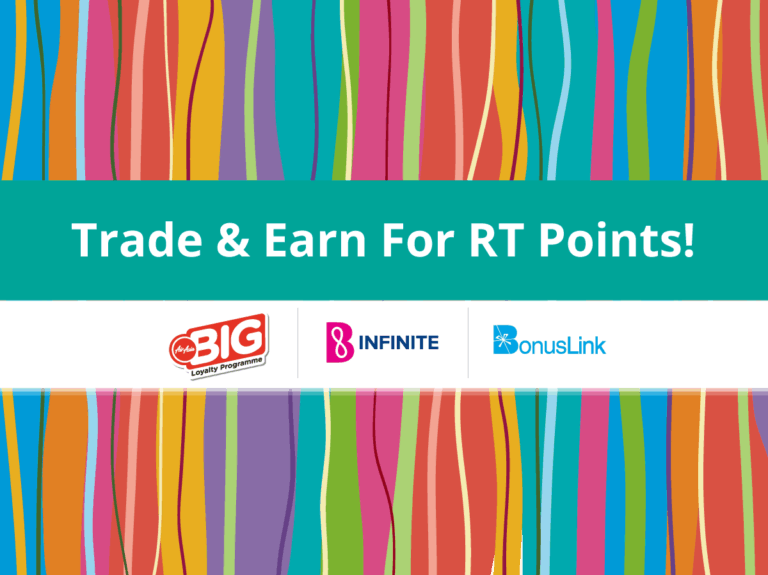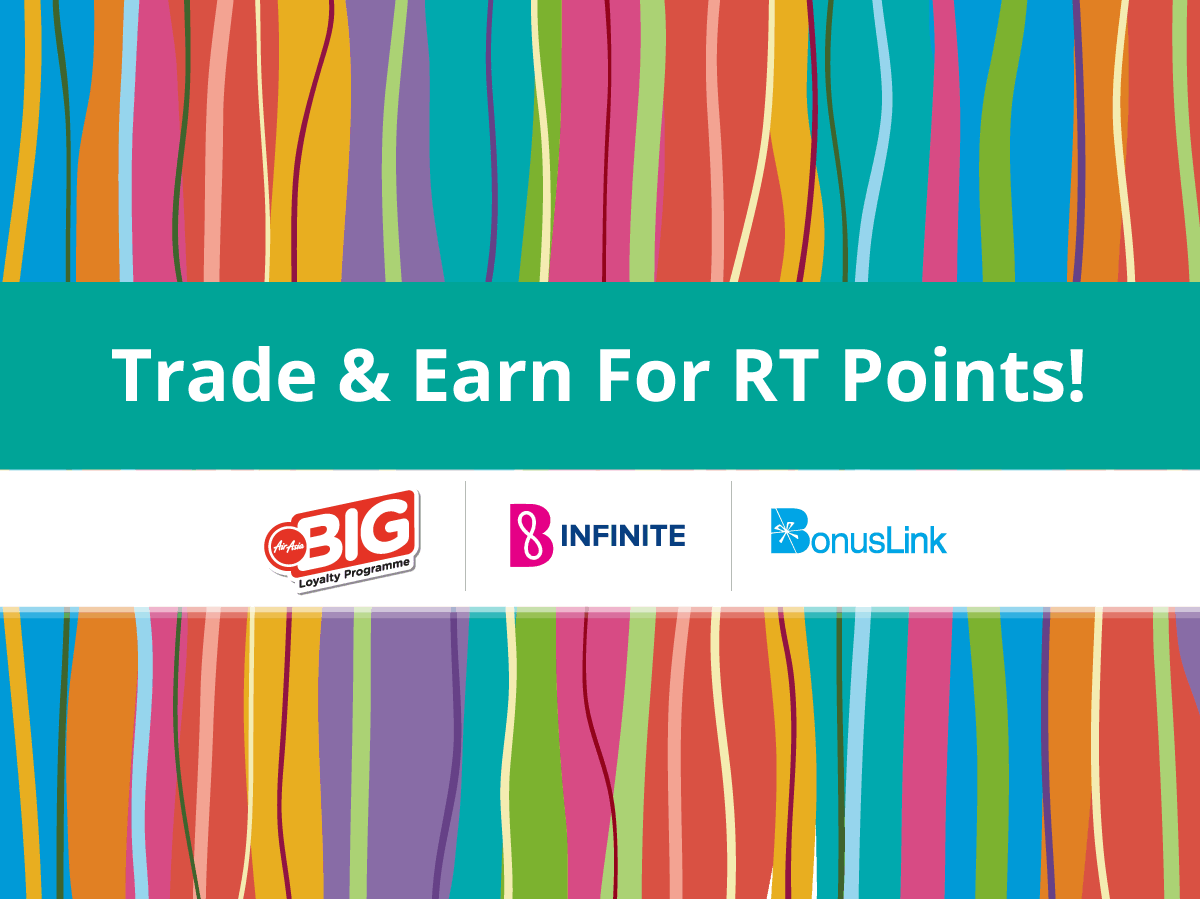 Reward program to collect 1 RT point for every RM2 brokerage fees from loyalty cards/programs with AirAsia BIG, B Infinite (B Card), and BonusLink.
Points expire in 3 years.
Account opening: 1,000 RT points.
Promotional transfer shares into Rakuten Trade will earn 100 RT points per counter.
Rakuten Mobile Trading Platform/App Review
Rakuten's mobile trading platform is known as iSpeed.my.
Pros:
Biometric login & username/password saving
Multiple WatchLists (Up to 10 pages with 100 items each)
Charts: 5-mins, Daily, Weekly & Monthly
GTD feature of up to 30 days
Board & Odd Lots
Market / Limit Order
Bracket Trading allowing buy/sell orders at the same time at different prices
Cons:
Market news limited filtering options thus may not be useful / info overload
Limited information displayed when viewing your Holding Stocks
Cash deposit, research report, etc access still requires you to login to Rakuten website
Overall:
We like Rakuten's mobile app's chart display options but has room for improvement in terms of layout/info display and for everything to be able to do be done on the app (without additional website login).
App Screenshots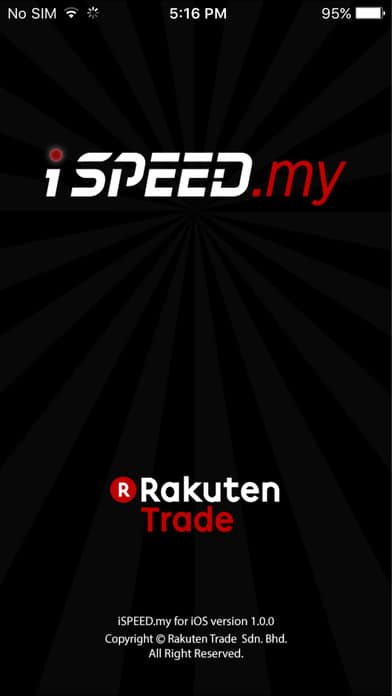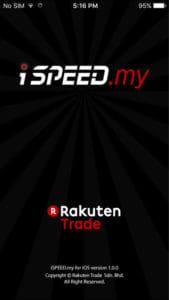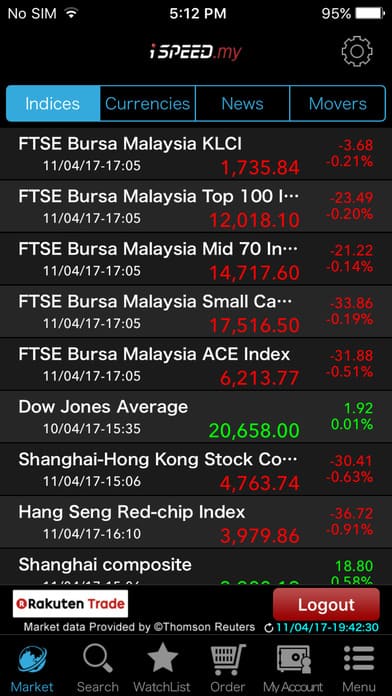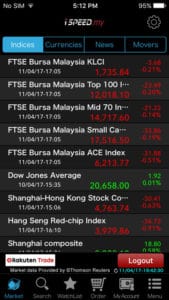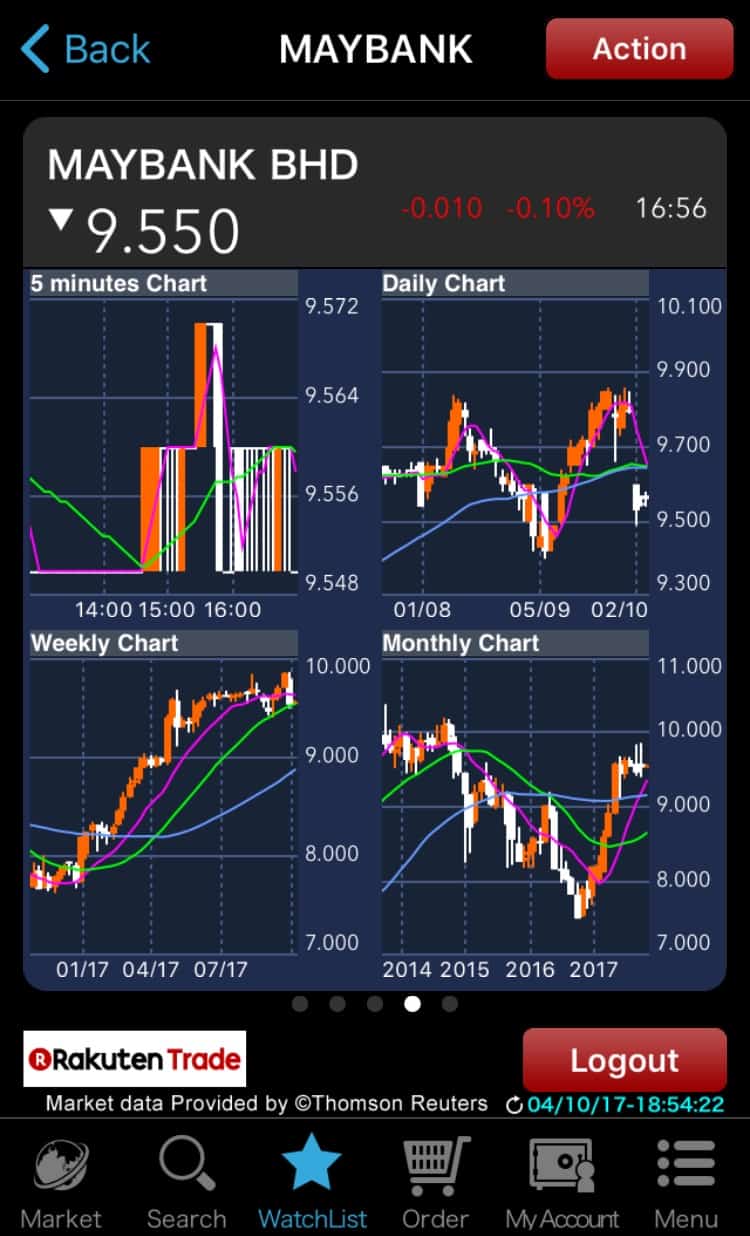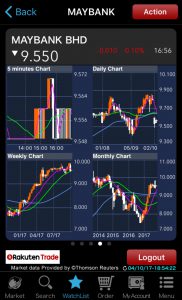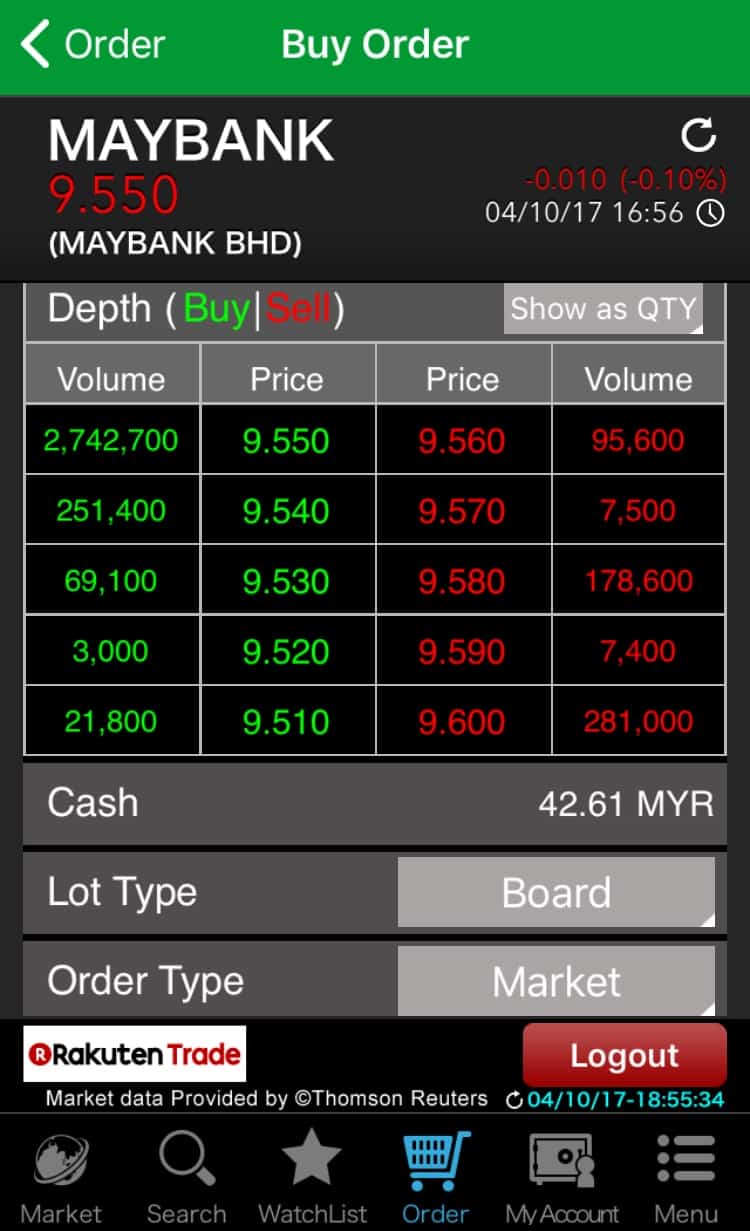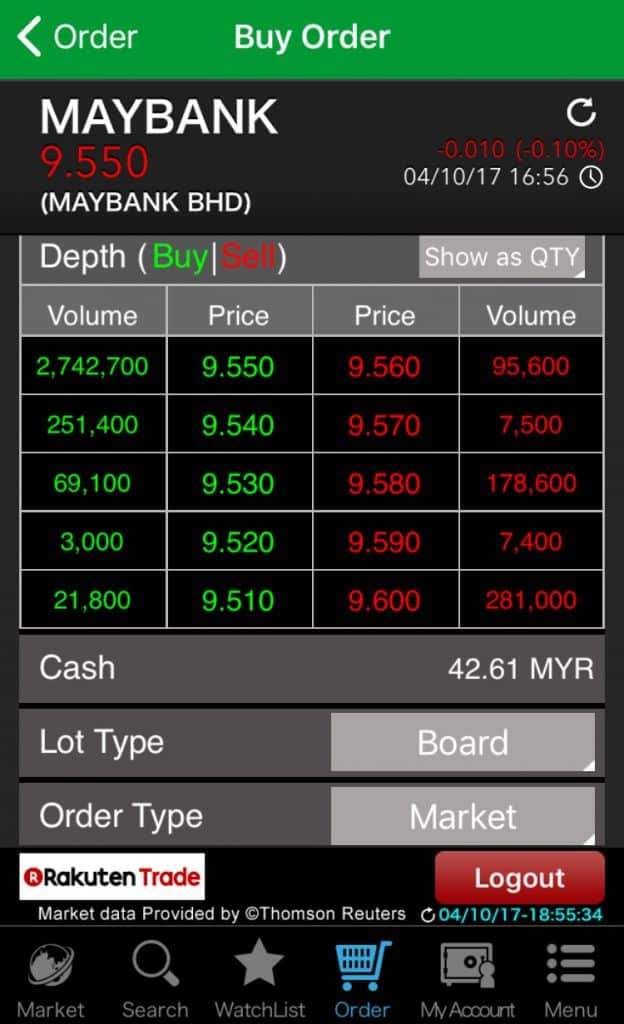 Account Opening and Info
Referral code: MYPF
Account Opening Documents
NRIC/passport image (front & back)
Bank statement image (Individual/joint bank statement from a local bank)
Utility / phone bill as proof of address if different from permanent address
Individual debit/credit card for CDS account payment fee (not a company or 3rd party account)
Rakuten Shares Transfer
Shares transfer can be done online.
My Portfolio > Transfer Shares.
You will be charged a CDS transfer fee of RM 10.60 (inclusive of 6% GST) per share regardless of quantity.
Transfer can be done to own account, spouse or parents.
Contact Details
Tel: toll free 1-800-88-6001
FAQ
Q: My Debit/Credit Card transaction on Rakuten keeps failing to go through for account opening fees payment.
A: If it's not going through multiple times, check with your card issuer bank or Rakuten. You may need to inform your bank to authorise your card for online transactions.
Q: How can I get my monthly statement?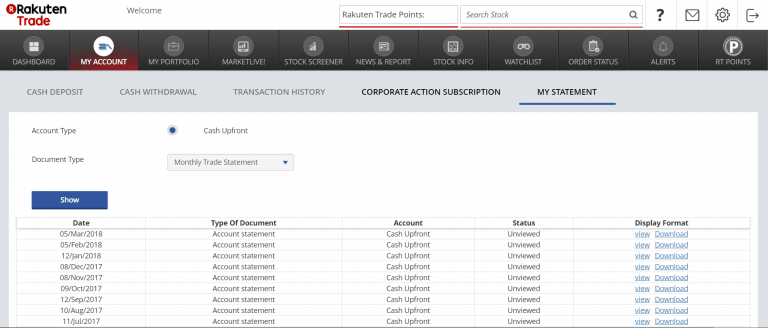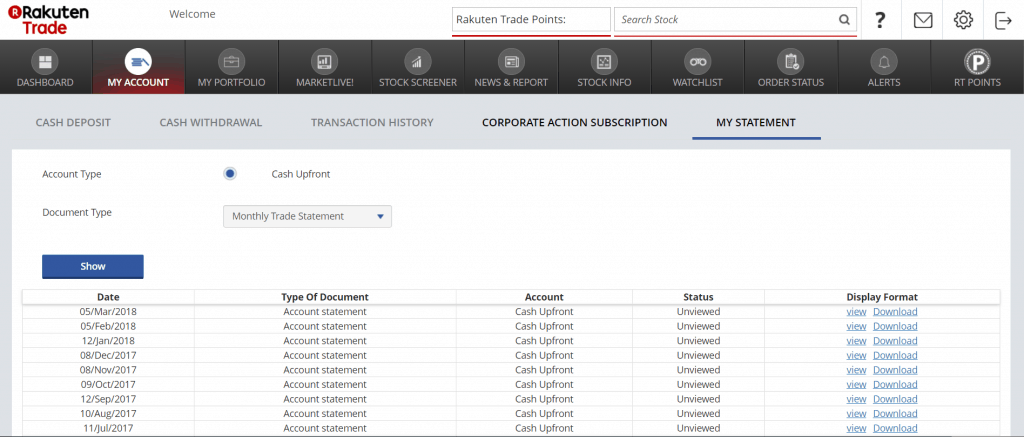 Login Rakuten Website > My Account > My Statement > Monthly Trade Statement
Q: Help! I can't find the Rakuten account registration link.
A: It's slightly hidden with the many things on the Rakuten website.
Scroll through the banners on the top and click on Register or;
Click on account Opening on the top right or;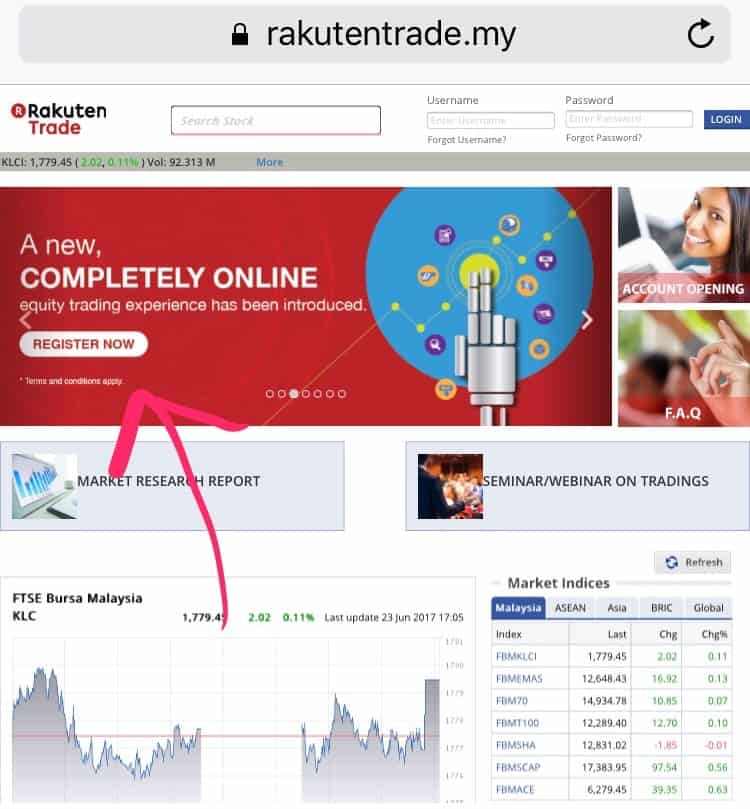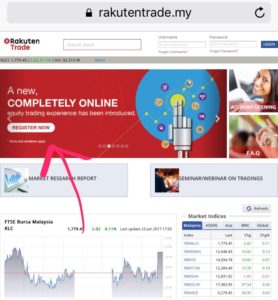 Q: Is there a minimum account cash balance to keep?
A: No minimum account cash balance requirements.
Q: I forgot my password or pin.
A: Go to the Rakuten site to reset your password or pin.
Q: Where can I locate my CDS account number?
A: Your CDS account account number is available on the Rakuten website after you login. Or you can request from CustomerService@RakutenTrade.my.
More Info
How is your experience with Rakuten Trade?