If you have suffered from a financial setback in the past, can you still recover? What steps do you need to take today for financial independence tomorrow?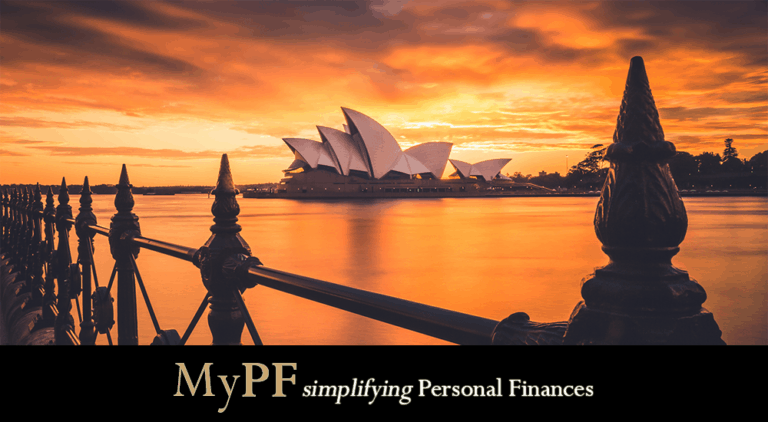 Background
Mr & Mrs A are married in their mid 40s with school going children. Mr A is a senior executive while Mrs A is a full-time homemaker. Mr A is earning a five-figure income and paying for the entire family's expenses. Their key goal is to achieve financial independence after making some financial mistakes in the past.
Personal Finances Review
Mr & Mrs A sat down with their Personal Finances Advisor (PFA) to go through a comprehensive PF review covering assets and liabilities, cashflow, risk, budgeting, investing and retirement planning.
Key Findings
Net worth at 700k indicating slight under accumulator of wealth (UAW) based on income and age.
Income is high but expenses are very high equal 100% of active income.
Risk review shows over insured and overly high allocation (>10%) for insurance premiums.
Investment performance mixed results with lack of historical details of some investments.
Retirement nest age of 3m by age 55 needed to retire with a comfortable lifestyle.
Action Plan
Look into ways to cut down on expenditure to below 60% of active income. i.e. high utility bills, doodads, "fun spending money".
Significant expenses cut:

Consider moving into a lower cost property saving on rental.
Reduce insurance coverage to only necessary coverage and keeping insurance premiums below 10% of monthly active income.

Cut off under performing investments freeing up cash flow and time.
Focus on a small number of diversified investments with expertise in and at an acceptable risk-reward level.
Plan and track investment performance making adjustments as necessary to build a strong robust performing investment portfolio.
Take advantage of tax-deductible investments especially as in the highest tax bracket.
Work on retirement planning achievement by:

Investing 120k annually at 8% returns OR
Improving investment portfolio performance to 12% p.a. returns which would only need 42k investment annually OR
Push back retirement age to 59 instead of 55 which would also only need 42k investment annually at 8% p.a. returns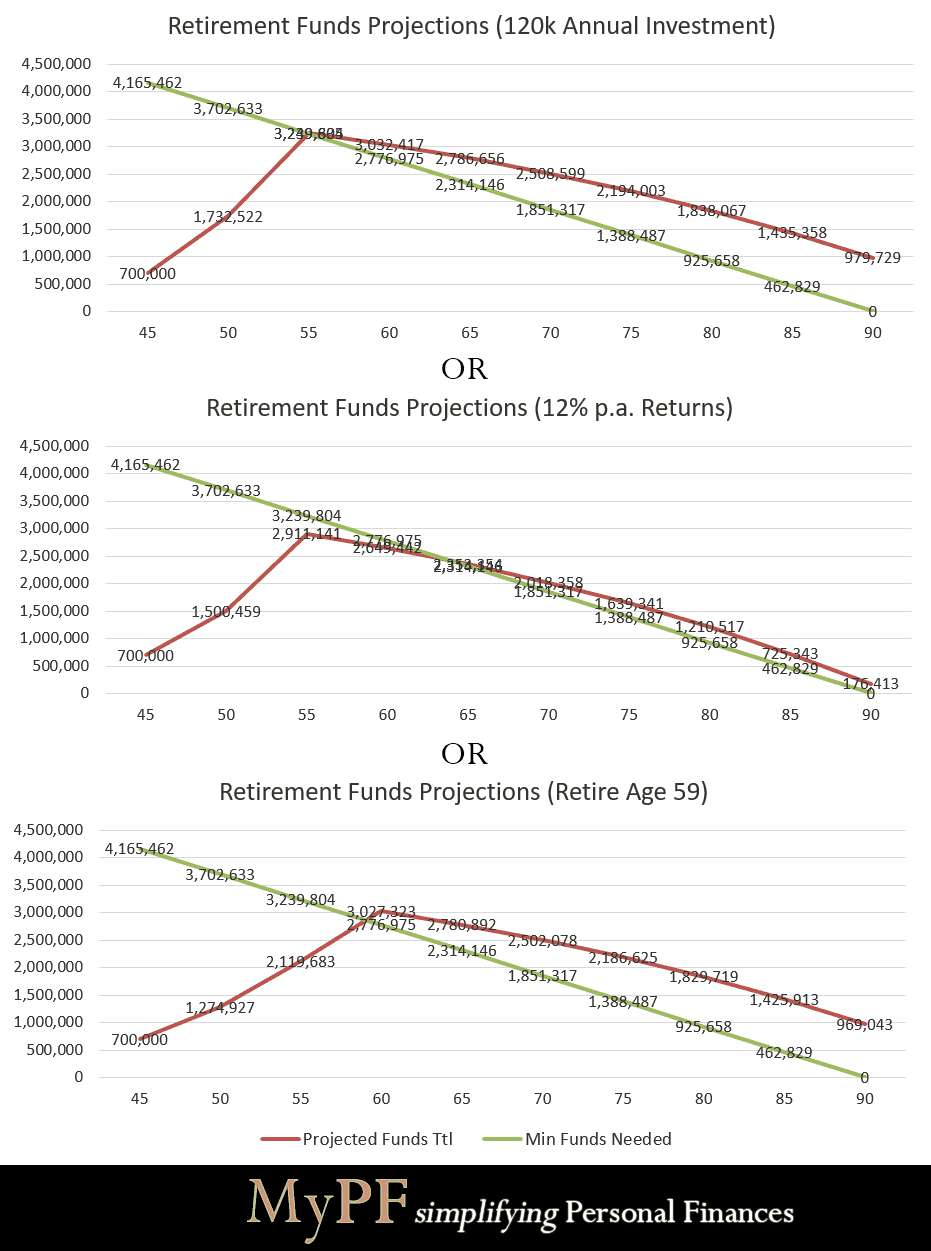 Learning
It's never too late! Just about everyone has made financial mistakes in the past that have set us back.
In a decade, you can build up your finances with disciplined and intentional financial steps to reach financial independence even if you were bankrupt or in debt. Take the lessons you have learnt (and expensively paid for!) to make wiser and better financial decisions.
Take Action!
A dedicated Personal Finances Advisor can help go through a detailed Personal Finances Review with you to achieve financial independence.
Get MyPF Premier
Note: #MyPFstories are composites based on real people in real scenarios with details changed and simplified to protect anonymity