Maybank latest 0% credit card balance transfer.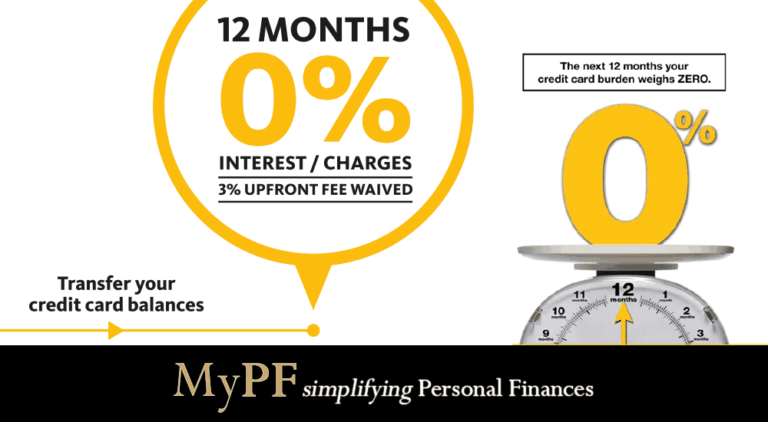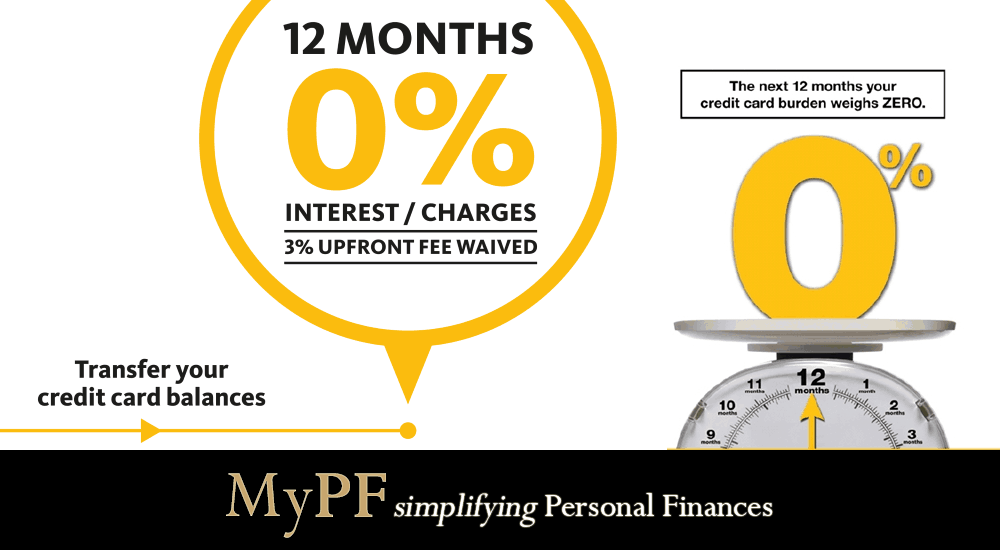 On and off, Maybank will run 0% balance transfer promotions. The latest 0% balance transfer promotion is running for one more month only!

Terms & Conditions
Balance transfer: 12 months
Interest rate: 0%
Upfront fee: 3% 0% (waived)
Transfer amount: RM1k – 50k
Eligibility: MB Visa/MasterCard/AmEx cardholder
Promotion period: until Aug 31, 2017 or RM7.2m reached
How to Apply
Maybank2u: Account & Banking > All Cards > Apply Balance Transfer.
Submit Balance Transfer application form via email/post/branch.
Call 1300 88 6688.
More info and application form: maybank2u
Who Should Apply
Existing Maybank cardholder.
Carrying credit card debt and looking to consolidate and clear off debt OR;
No credit card, disciplined and have purposeful place to borrow at 0% interest.
FAQ
Q: Early settlement fee?
No.
E&OE. For information sharing purpose only. We are not affiliated with any of the companies/brands mentioned.