Malaysians have a whopping RM10.8b is in unclaimed moneys at the end of 2019 and is currently sitting in trust in the AG (Accountant-General's) Department. Do you have unclaimed moneys? Claim it back!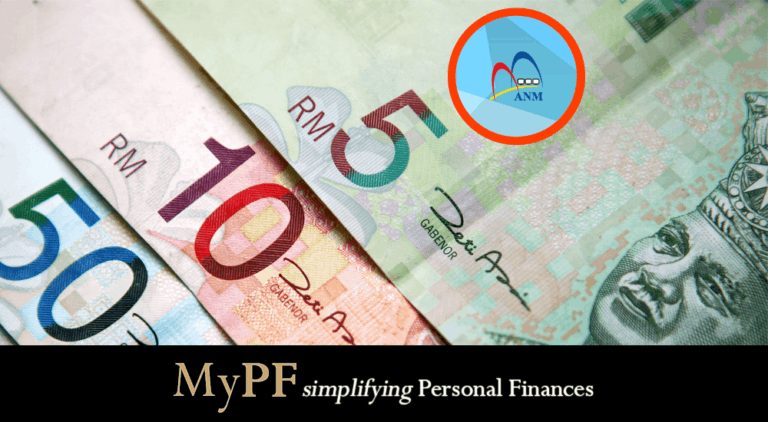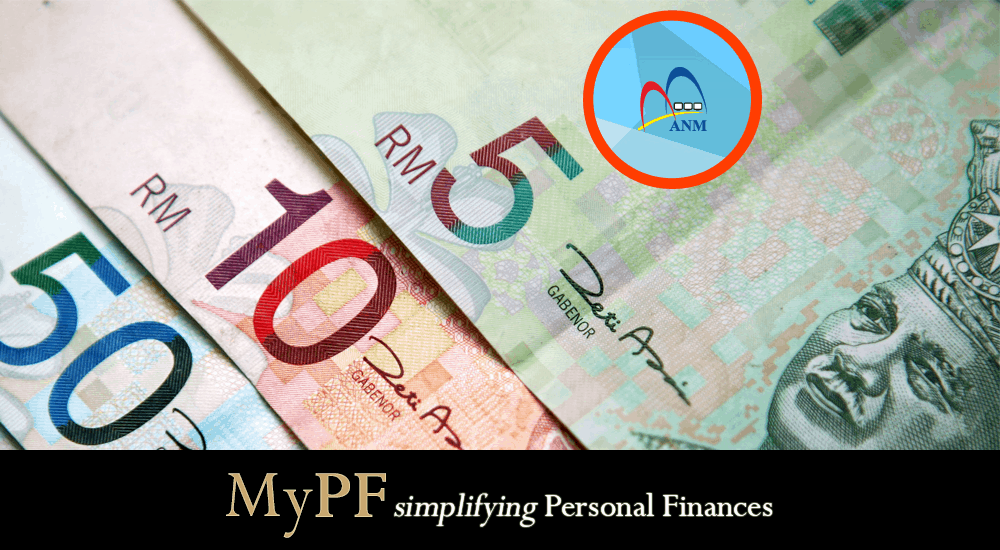 What are Unclaimed Moneys?
1. Money Unpaid One Year
Moneys which are legally payable to the owner but have remained unpaid for a period of not less than one year.
Salaries, wages, bonuses, commissions, and other payments due to employees
Dividends/profits declared for distributions
Insurance claims which have been approved for payment
Bank draft, cashier's order, and other documents of similar nature which validity period have lapsed
Fixed deposits (without automatic renewal instructions) which have matured
Tender deposits for which the intended purpose has been fulfilled
Sundry creditors or sundry debtors with credit balance
2. Money Idle 7 Years
Moneys standing to the credit of an account that has not been operated in whatever manner by the owner for a period of not less than seven years.
Saving account
Current account
Fixed deposit (even those with automatic renewal instructions!)
3. Moneys Dormant Trade Account 2 Years
Moneys to the credit of a trade account that has remained dormant for a period of not less than two years.
Trade creditors account
Trade debtors account with credit balance
Why are there Unclaimed Moneys?
Some key factors that cause such moneys turned over to the Registrar of Unclaimed Moneys are:
Change of address without notifying business contacts
Forgetting small deposits of money in bank
Owner dies and legal heirs are unaware of the moneys
Leaving an account with low balance instead of closing it
Bank mergers resulting in name changes and branch closings and owner is unsure of which bank holds an account to which he or she has entitlement
Online Checking Unclaimed Monies
eGUMIS: Electronic Government Unclaimed Money Information System
How to Check
If you're a 1st time user, click on Registration. (Tip: you can change between BM or English).
Once you've created your account, Login and you must fill your address and contact number.
Select "Click Here to Search for Unclaimed Moneys" and search by identification number. (Tip: you can search other individual/company IC numbers but limited 2 searches daily).
Or by going to any Jabatan Akautan Negara Malaysia (JANM) branch.
How to Claim Unclaimed Moneys
Submit completed Borang Permohonan Bayaran Balik WTD [ UMA-7 ]. (pdf download). Online submission is not available yet.
Supporting documents:
Malaysians: photocopy of the identity card of the claimant
Copy of first page of bankbook or bank statement (for refund bank in)
Original document showing ownership of the sum of money to be claimed (e.g. Bank book/FD certificate/statement)
Non-Malaysians: photocopy of passport of the claimant (showing passport number, country of issue, name, photograph and validity)
Additional Supporting Documents for Deceased/New Legal Owner: 
At least one of the following:
Letter of Administration
Grant of Probate
Power of Attorney
Forms E/F under the Small Estates (Distributions) Act 1955
Court Order
Additional Supporting Documents for Companies: 
Business registration document
Affix company stamp/seal
Authorization letter given by company to individual making the claim on behalf
Details of bank account number and address for refund cheque to be issued
Unclaimed Moneys Process
Submit application for refund of unclaimed moneys to Registrar of Unclaimed Moneys in person or by post.
Deadline to Make Claims: none
Processing Charges: none
Refund Mode: cheque or bank account
Refund Payment Period: within six (6) weeks
Jabatan Akautan Negara Malaysia (JANM)
Office Hours:
Mon-Fri: 8:30am – 4:30pm
Fri: Closed 12:15pm – 2:40pm
Closed: Weekends and public holidays
Headquarters 
Perlis 
Kedah
Penang
Perak
Selangor
Negeri Sembilan
Melaka
Johor
Pahang
Terengganu
Kelantan
Sabah
Sarawak
Full list of locations (anm.gov.my)
FAQ
Q: How can moneys in fixed deposit accounts having automatic renewal instructions become unclaimed moneys ?
Moneys in credit of a particular account that is not managed by the owners within the time period of not less than seven years is interpreted as Unclaimed Moneys. Issuance of a standing instruction by account holder is considered managed by its owner. However, action upon the said standing instruction by the financial institution is not considered managed by its owner.
Q: How is the time period of seven years calculated ?
It starts from the date of the last standing instruction issued by the account holder.
Q: Does MoF or JANM appointed agents or any individuals/companies help me claim my unclaimed moneys?
No. Ministry of Finance or the Registrar of Unclaimed Money has never appointed any individual / firm / company as an intermediary or agent for the refund of unclaimed moneys. Please be wary of scammers/thieves out to steal your money!
Q: When will moneys in dispute between the parties having interest thereon be subjected to the Unclaimed Moneys Act 1965 ?
Moneys in the entity's savings will only be Unclaimed Moneys if the moneys is payable under the law but is still not paid within the specified period of time according to the provisions of the Act. Moneys in dispute between the parties having interest in it will only become payable under the law when the said dispute is resolved. After that, the money that is still not paid to its owner after the period of one year of within a longer period as decided will be known as unclaimed moneys.
Q: Who is authorized to sign form UMA-3 and UMA-4 ?a) Company – Director, Company Secretary and any of its officers or party given the authority.
b) Corporation – Any of its officers or party given the authority.
c) Firm – Partner, manager or any of its officers or party given the authority
What should be done by the entity if there are errors in the Unclaimed Moneys Register (UMA-3) after it is submitted to the Registrar ?
If the submission of the Unclaimed Moneys has been processed by the Registrar, the said entity can submit an application to reclaim the moneys wrongly reported or the total surrender. To rectify the errors made, the entity is required to submit a new UMA-3 register.
Share this article with friends who need to know about unclaimed moneys.