Maybank2U launched their new website in April 2018 with a clean and simple interface. Did you also know you can enjoy better returns on your savings accounts? Learn about the Maybank2u Savers/Savers-i Account with decent "high yield" savings account returns. Simplified info on benefits and how to apply for a M2U Savers/-i account online.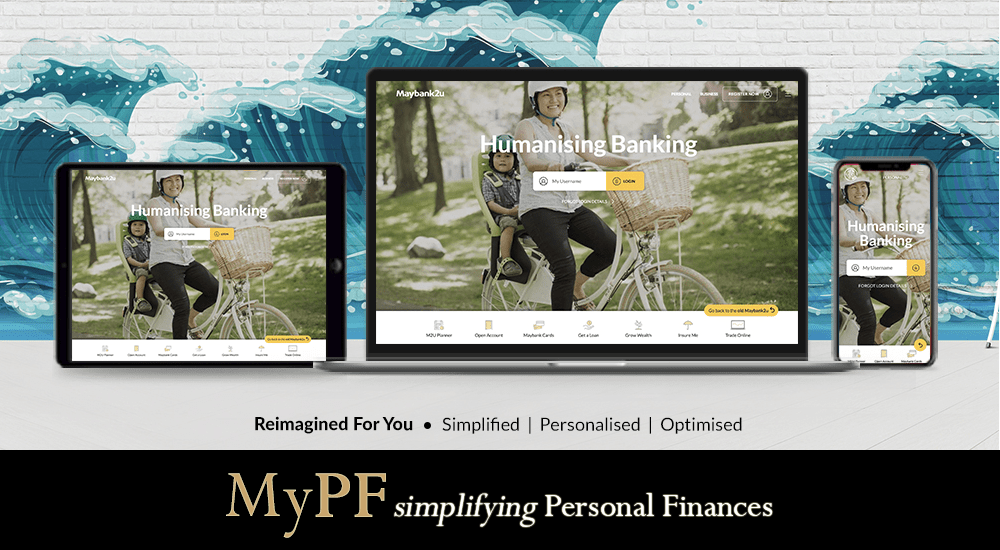 New Maybank2u Website Features & FAQ
New Website Features
Simpler and more personalised with a cleaner easier to navigate layout.
Website passwords can be saved on the new M2U site (the previous site disabled password saving for most browsers).
All accounts, billers, payments, favorites, etc from previously are saved and remain unchanged.
How to access
Login by clicking on the website pop-up or on the new Maybank2u login.
You can still use the previous Maybank2u website.
M2U Savers/M2U Savers-i Benefits
| Account Type | Savings Bands | Nominal Rates (% p.a.) |
| --- | --- | --- |
| Maybank2U Savers | < RM2,000 | 0.0% |
| Maybank2U Savers | RM2,000 - 50,000 | 2.0% |
| Maybank2U Savers | Above RM50,000 | 2.2% |
| Maybank2U Savers-i | < RM2,000 | 0.4% |
| Maybank2U Savers-i | RM2,000 - 50,000 | 2.1% |
| Maybank2U Savers-i | Above RM50,000 | 2.3% |
Benefits
Online application (only!) via M2U without needing to visit a branch.
High-tiered interest rates with interest on daily basis and credited monthly basis.
Features
Free application.
No savings passbook.
Must be tied to existing ATM/debit card with first 4 withdrawals free (5th withdrawal onwards charged RM0.50 if account balance < RM5,000)
Online accessible only from 6am – 11:50pm daily.
Over the counter charges below RM5,000 will be charged RM5 per transaction.
Application Requirements
Age 18 and above.
Resident or non-resident.
Only able to apply for one account (but you can have sub-accounts).
Join and in-trust account not allowed.
Min deposit and min account balance: RM250.
Penalty of RM20 if account closed within 3 months from account activation.
Tied to Virtual Banking Branch with the Branch Code 11140.
Difference between M2U Savers VS M2U Savers-i
M2U Savers-i is the Islamic savings account version.
M2U Savers-i gives higher nominal returns.
How to Apply M2U Savers/M2U Savers-i
Login to Maybank 2U.
Click on Apply.
Apply now for M2U Savers/Savers-i.
New Maybank2u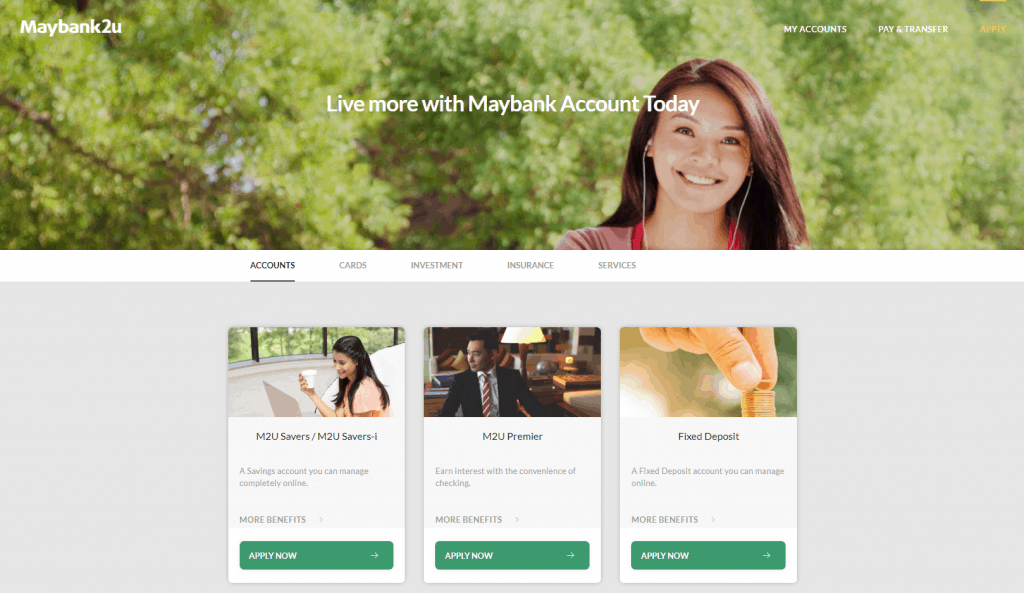 Old Maybank2u.com

More Info
FAQ
Q: Which is better: M2U Savers or M2U Savers-i?
A: M2U Savers-i gives better returns without any visible drawbacks.
Q: I am concerned about the charges for over the counter transactions/frequent ATM withdrawals?
A: You can easily move your funds online via Maybank2U website/app from the M2U Savers account to your savings/current account and withdraw from there to avoid the charges.
Q: How have M2U Savers/-i benefits changed over time?
A: The benefits for both M2U Savers/-i used to be slightly better. As of January 2018, the M2U Savers has 0% nominal rates if your balance is below RM2,000. M2U Savers-i also previously had a small amount of death benefit for account holders.
Q: How is the monthly account balance calculated?
A: Based on the average account balance in the month.
Q: How does M2U Savers compare with other high-yield savings accounts like OCBC 360?
A: OCBC 360 does give better returns but has more requirements to fulfill.