Paintball can be an excellent activity for team building or as a team sport for exercise. The common perception is that paintball is painful physically and on your wallet. But is that really true? What makes the paintball community tick? How can you explore paintball as a beginner without burning a hole in your wallet?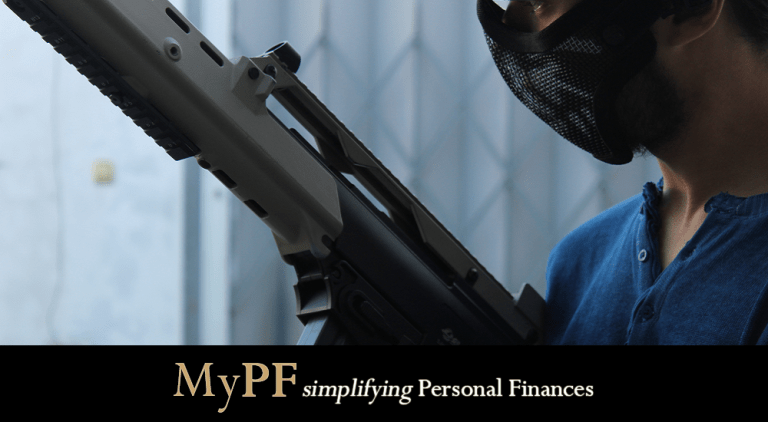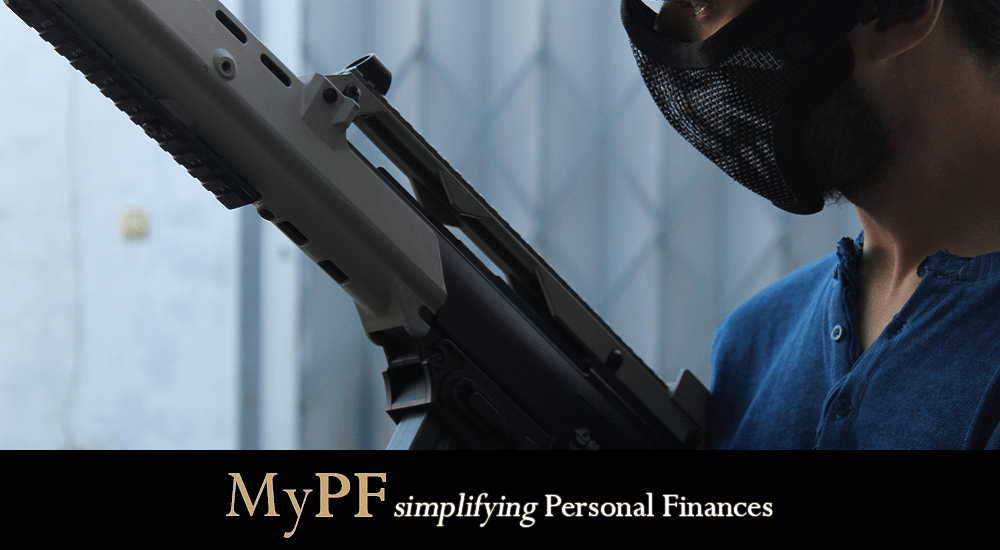 Paintball. What is, Paintball? The mere act of hurling small and compact gelatin capsules filled with water-soluble dyes at each other while running about like headless chickens?
Admittedly, technically and in a nutshell; yes. That it is… and so much more.
A game of paintball is so much more than shooting at each other in a mad frenzy.
In any other sports game, it is against the rules to intentionally hurt each other. In paintball, pain is the norm. It is the baseline. A word of caution here. If you do not like pain, go somewhere else.
Remember this though. Pain is the ultimate impetus of life. It is the ultimate teacher. No lesson is truly learned until it has been bought with pain. Paintball rewards mistakes with pain. Through that pain we grit our teeth and strive to improve so that we may inflict more pain than we ourselves receive.
No other game offers such stakes. Win and survive. Lose and die. No other game (other than the Hunger Games) allows you this one adrenaline rush of triumphing over your fellow women and men.
In this one game, you get that most elusive of experiences. Hunting a group of living, breathing, human beings…. And more than that… Being hunted in return. Make no mistake, ladies and gents, this is as visceral as it gets.
Let's get right down to it, shall we?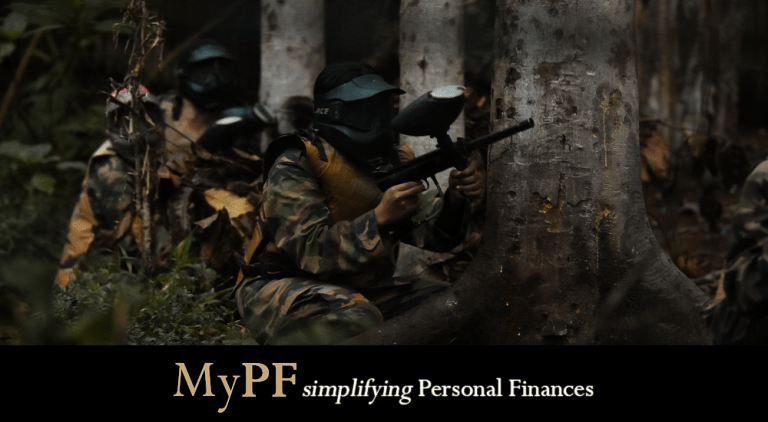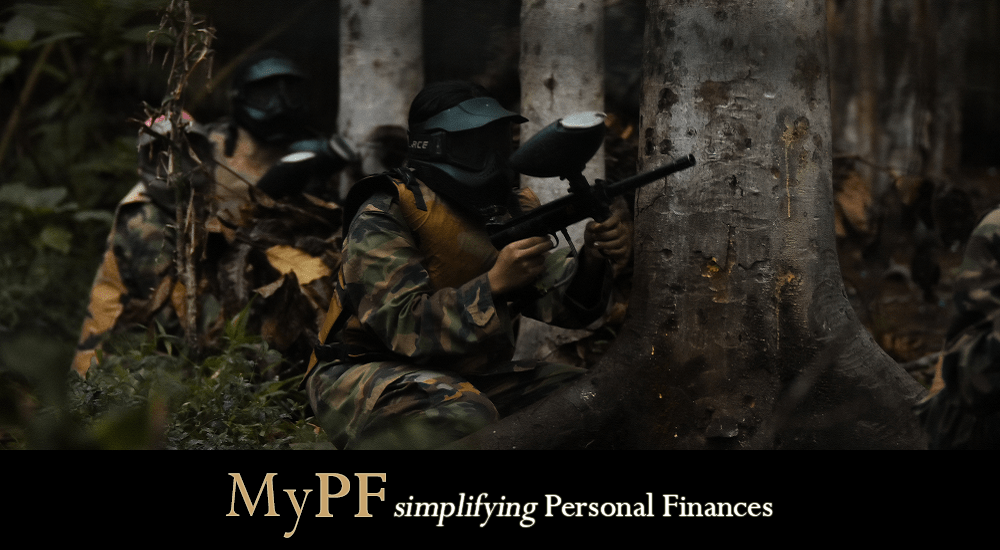 Paintball 101
This article focuses on the new player, who has no paintball experience and on those players who might have had one or two games under their belts, or for those players who have been playing first person shooters and were wondering what it might be like to hold a weapon and turn it on a fellow human being.
Once you have had a taste of dispatching your fellow man or woman, do take a look at the next article, which will take an in-depth look on the total start-up costs for the beginner to intermediate player and beyond.
If you are totally new to the sport of Paintball and would like to get a taste of this particular brand of ambrosia that is the currency of the heavens, it is highly recommended that you take the beginners package at any paintball field, just to get a feel of what paintball is like.
All fields offer a Beginner's Package. What you get is pretty standard across the board :
All the necessary gear required to play:-

Standard marker (this is what they call the "guns" in paintball)
Face mask
Protective gear
Pods (the magazine to fill with paintballs to reload your marker in the middle of a game)

Pellets (a.k.a. paintball bullets). The amount you get is based on the amount you pay. As a general guide, 500 pellets will last you a few games at least, at the end of which you will most likely feel too tired to continue.
Access to all fields. You play till you run out of pellets or energy.
Referees to supervise games.
Safety briefing to introduce you to the world of paintball and all of the safety rules that you need to remember.
It would be best if you could go together with a group of friends or colleagues, but if this is not possible, call ahead and inquire if there are any other groups of new players that you can join for a game.
Paintball Fields – Types
There are two types of fields that you can play in.
Speedball fields – This is the standard rectangular field with the huge inflatable bunkers that are mirrored on both sides. Two teams start at opposite ends and the team with the most players alive at the end of the time limit wins. These fields typically provide the fastest paced games as players can see and shoot each other from their own side of the field the moment play begins.
Recball Fields – These fields are typically set in a wooded or larger field area. They are very large and players will do battle somewhere in the middle, after moving a distance from their starting points. There is a diverse array of fields available. Each field will have a particular theme and may contain such unique structures as bunkers and buildings to take cover in. The range of game types/modes are more diverse when playing in these types of fields, e.g. Elimination, Last Man Standing, Capture the Flag, Capture Opponent's Base, Jail Break, VIP Escort, and Bounty Hunters. If you can dream it, you can play it. Length of games are longer in these fields and there is nothing quite like the feeling of successfully eliminating the whole enemy team from behind after spending 10 minutes crawling slowly and painstakingly through the tall grass and bushes to flank them.
Paintball Fields – Review of Facilities and Prices
Now, let us take a look at the costs of a potential first game. There are quite a few paintball fields around in Malaysia, but these reviews focus on 4 paintball fields in greater Klang Valley (Kuala Lumpur and Selangor areas), with prices valid at the time of writing.


1. MTZ – Mudtrekker Paintball Park
Number One with the bullet on this list is MTZ (Full disclosure; this is the writer's home field, where his team trains and where he maintains an active membership). They have a total of 4 fields available, which are one speedball and 3 different recball fields. More information and pictures of their fields are available at their website/Facebook page. Facilities are adequate and clean. Staff are friendly and helpful. Fields and equipment are adequately maintained. Prices are very reasonable.
Their beginner packages are as follows including rental for face mask and body vest:
RM120 per person – 500 pellets
RM58 per person – 200 pellets
(On a side note, their establishment also offers other family friendly activities such as Extreme Bike rides. In their own words "This park is most suitable for large corporate events or family days, there are banquet rooms, modern club house showers and changing rooms, poolside restaurants and other racquet games at the club house. It's your one stop outing venue.")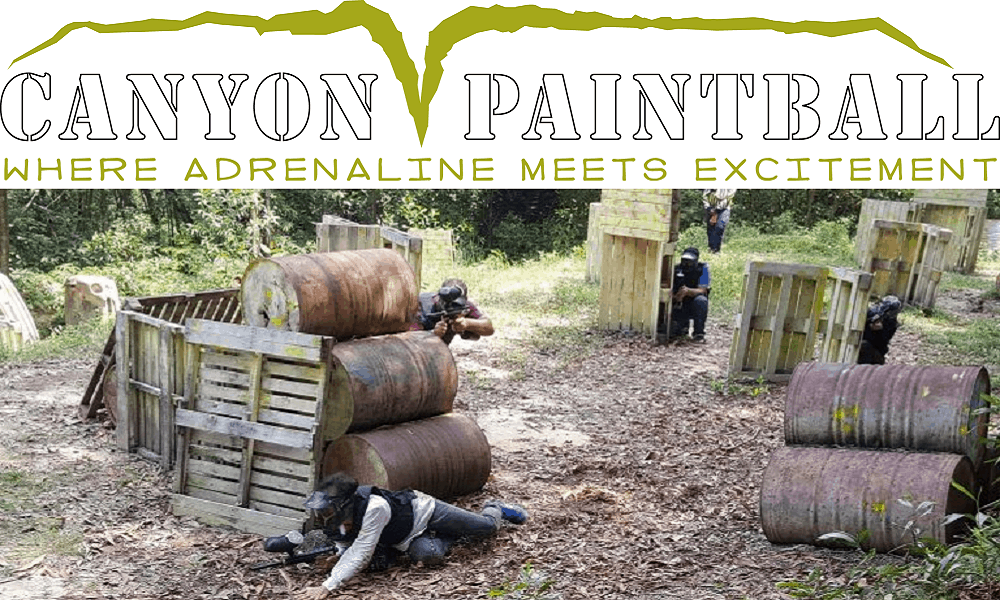 2. Canyon Paintball
Canyon has three fields, one speedball and two recball fields. Generally considered one of if not the best field in town. Location is quite central and their fields and facilities are very well maintained. The staff are Super Friendly and the Boss of the place is most helpful. Equipment is also very well maintained.
Their beginner package is as follows:
RM120 per person for the rental of all gear (marker, face mask, vest, and pods), inclusive of 500 pellets.
In their words, Canyon does "private/group games, corporate team building/bonding themes, scenario games, tournaments, birthdays, stag parties – you name it!".  The quality of facilities and fields at Canyon are certainly superior. The people who play there are really friendly too and you can approach anyone at any time for a friendly conversation.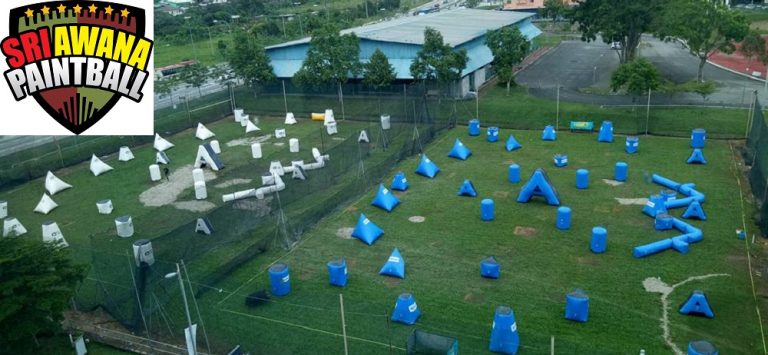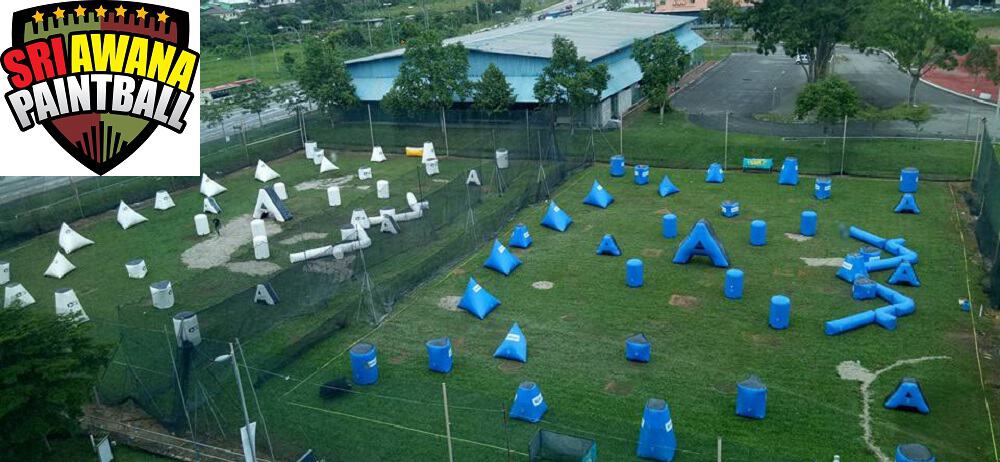 3. Sri Awana Paintball
Awana has two speedball fields. Speedball. All the way. Games here are fast paced. You play, you die. Wash, rinse, repeat. The field is well maintained and the people here are friendly. As usual, more pictures of their field in their website above.
Their beginner packages come with one condition that is more onerous than the rest. That is, you need to have a minimum of 10 participants to qualify for their beginners package.
Package 1 : RM65 per pax (minimum of 10 participants), for rental of all necessary gear and 200 pellets per pax
Package 2 : RM85 per pax (minimum of 10 participants), for rental of all necessary gear and 500 pellets per pax
Awana is a pretty decent field. The only thing lacking is proper toilet facilities. There is one urinal for men. One sink for washing. That's pretty much it. The nearest proper washroom facilities are a few minutes' walk away. A decent place overall.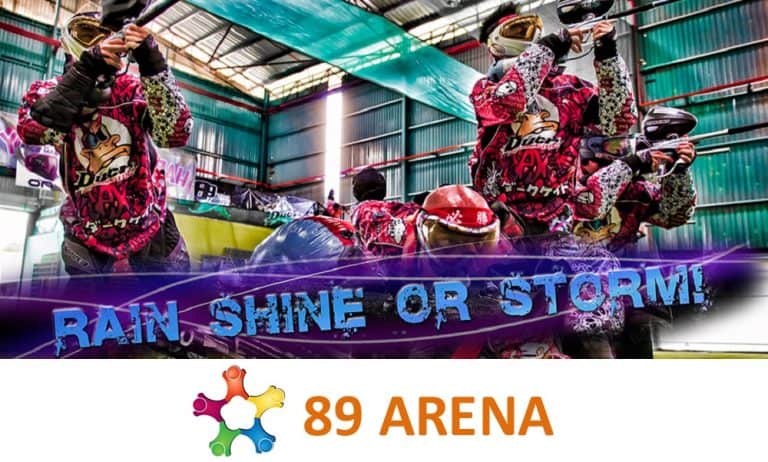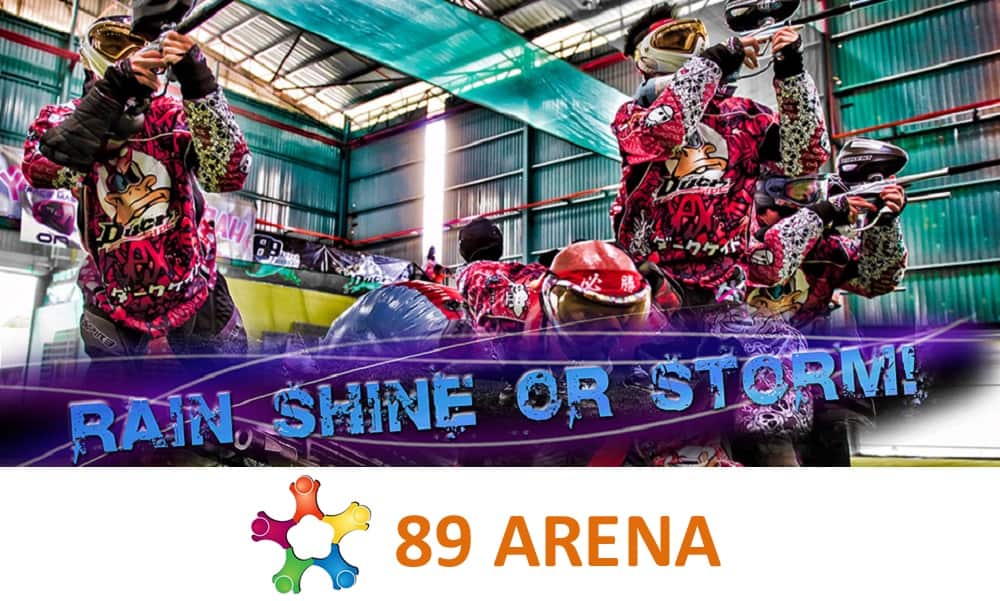 4. 89 Arena
Location: Jalan Sungai Jati, Taman Sungai Jati Permai, 41000 Klang, Selangor (Google Map)
Website: http://89arena.com.my/paintball/
Their beginner package is as follows (which includes all necessary gear):
RM40 – 100 pellets
RM80 – 200 pellets
RM120 – 500 pellets
RM180 – 1000 pellets
Their field is indoors with artificial lighting. They used to have 2 fields. Now they only have 1. A "serviceable" speedball field. You should not attempt any fancy moves on this field as it consists of only a layer of fake grass over concrete. This is also one of the very few paintball fields to stay open into the wee hours of the night (the writer has trained here quite a few times past 2AM). For the working adult whose only free time is outside of the usual 9 to 6, this remains one of the few available and viable options for a late night game of paintball. If you positively, absolutely, have no time outside of these hours, this is the field for you.
Arena 89 also offers badminton, table tennis and futsal facilities. These may interest you or other coming with you who are interested in activities other than paintball.
In closing, the writer's own experience
In my personal and unbiased opinion, if you are new to the sport of paintball and want the best experience possible, then Canyon Paintball is the best place to go. Here, you will be welcomed into the fraternity with open and warm arms. Of course, having said that, I am confident that whichever field that you choose, paintball will be one of those experiences that will stay with you to the grave itself.
My own initial experience with paintball was not all that good. Wearing just t-shirt and short pants, I went to a poorly maintained field, played with paintball veterans with top-of-the-line equipment and essentially got my behind handed to me on a silver platter in every game. It was unpleasant in every sense of the word (these games were not played at any of the fields I have named above. My experiences at the abovenamed fields have always been good).
Yet something about the game called to me, for even when I was alone, I sought out this thing called paintball.
If you are on your own, it may be challenging in the beginning to find games to play in. However, this struggle will not last. Paintball players are a friendly bunch by nature. They will welcome you in with open arms regardless of which walk of life you come from. Cost-wise, you can get started at around RM100 for hours of pain fun!
About 2 years later from when I first blindly stumbled into my first paintball game, I was welcomed into an official team. We grew together as a team and even went on to challenge the world stage in the World Cup Asia Paintball tournament. Proud! 
You are what you choose to believe you are. But first, you have to let yourself believe.
When I began my journey in the paintball world, I had no idea where it would lead.
Give yourself his chance. And believe.
Tip #1: First timer or interested in exploring paintball? Join this event held on July 15, 2018 for a good deal and a good time! There will be other first timers and people new to the sport there as well.
Tip #2 (from the Editor): Don't forget to get Personal Accident coverage that includes sports!
Questions on paintball in Malaysia?