Getting married doesn't automatically resolve problems of the past. Learn about financial histories of both parties. Does it really matter how financially unsavvy my potential spouse has been? Why and what can we do to improve their credit score?
Planning to get married? Have a lot in common? That's sweet. By the way, what's his or her credit score?
To most of us, these things don't matter when we are planning to get married. But it is in fact a matter to be taken into consideration just so neither of us gets caught by surprise in the future.
Well, there is some truth that your spouse's poor credit could come to affect you, however your credit score won't only be affected just because you get married. 
What is this "Credit Score"?
Your credit score is measured by your financial responsibility. Skipping payments or even making late payments can negatively impact your credit score. Paying your bills on time is a key way to help improve your credit score. As long as you are responsible with the credit accounts in your name, your score will remain high. 
This scenario changes when open a joint account with someone who has a bad credit score. Any late payments, excessive credit usage, and accounts in collections will appear on both of your credit reports.
If you are planning to purchase a home, for example, your partner's poor credit score will affect the entire process. This is also similar if you wish to  take out another type of joint loan. Normally, married couples generally maintain two separate credit records and histories. However, if you decide to take out a loan with your spouse, all payment history from then on will be recorded on both credit reports.
Meanwhile, here's an important thing to take note. When creditors generate reports, they are required by law to report information on a joint account in both of the account holders' names. Hence, it is important that couples discuss their financial positions before getting married.
Tip: Regardless of your financial scores, a practical suggestion to consider is to continue maintaining your own separate checking accounts and credit cards. This way you will be able to sustain your own active credit record. Both you and your spouse should make sure that you pay your bills on time because late payments are the fastest and easiest way to stain your credit rating.


5 Ways to Improve Credit Scores
Before you decide to tie the knot, it is good to sit down and have a thorough chat about both your current financial situations and make plans for moving forward. A bad credit score benefits nobody. Here are 5 suggestions towards improving your or your partner's credit scores.
1. Update your personal information 
This is important. If you move, don't forget to inform companies of your new address. You should also check to make sure credit reporting agencies have your correct and updated details. Something as simple as having multiple addresses listed on your file could lower your rating and prevent you from taking out that loan.
2. Get out of debt
Avoid defaulting on your debts, even if you are struggling to pay your minimum. What you should do is to contact your lender and organise to amend your repayment schedule. You can also get free financial help and advice from AGENSI KAUNSELING DAN PENGURUSAN KREDIT or commonly known as  AKPK.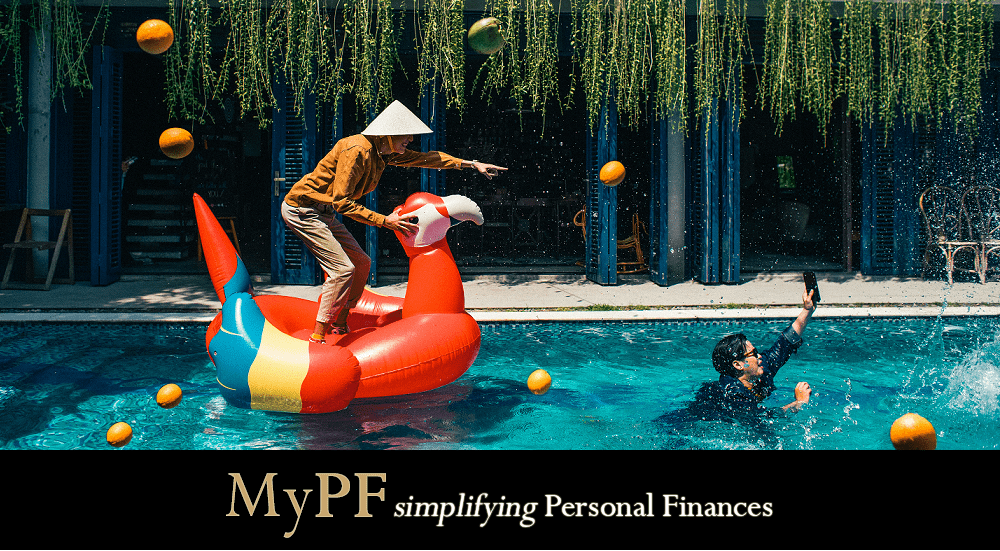 3. Don't make companies chase you
Do not forget to pay your bills on time! You not only risk having to pay penalties and late fees, but you are also damaging your credit score. You need to show companies that you are a disciplined customer. Even constant late payment for phone bills and internet bills will be recorded into your credit score and lower your score. This will then show banks and financial institutions that you don't have your financials under control. So write it in your diary, set an alarm, and a reminder. Then make sure you pay on time!
4. Check your financial relationships
Did you know that it's not only your financial behavior that can affect your credit score. Your financial relationships with others can improve your rating. For example, be careful when you share bills or have supplementary credit cards. A late repayment on your supplementary cards also affects your credit score. If possible, keep your finances separate because this will allow you better control over your own credit score.
5. Build up your credit history
Some people have no credit score at all, and this can actually be just as bad as having a bad credit score. You may be managing your money well, and have never had the need to borrow money, but a lack of credit history can actually be viewed negatively by credit rating agencies. Why not get yourself a credit card, and enjoy the many advantages and rewards it offers? Just make sure you're careful with which credit card you choose. Read the small print, and decide which credit card suits your lifestyle and spending pattern.
Always ensure that you pay off your outstanding balance at the end of the month, otherwise you will end up with a poor credit score, and that's exactly what we're trying to avoid.
Bonus Infographic

The original version of this article was published by CompareHero.my, dedicated to increasing financial literacy and helping you save time and money by comparing credit cards, personal loans and broadband plans in Malaysia.
Did you use other methods to improve your credit scores? Do share your ideas with us in the comments.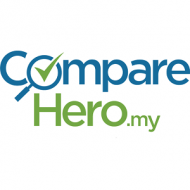 CompareHero.my is dedicated to increasing financial literacy and helping you save time and money by comparing credit cards, personal loans, and broadband plans in Malaysia.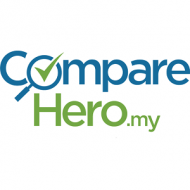 Latest posts by CompareHero