Credit card review for Standard Chartered JustOne Platinum MasterCard. This credit card is featured in our list of top Malaysian cashback credit cards. Get cashback of RM1,020 yearly!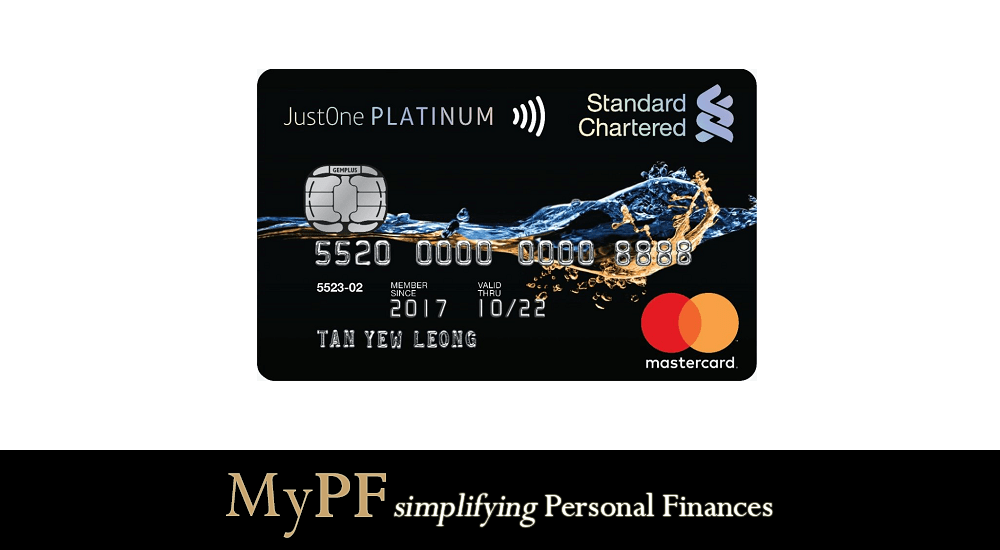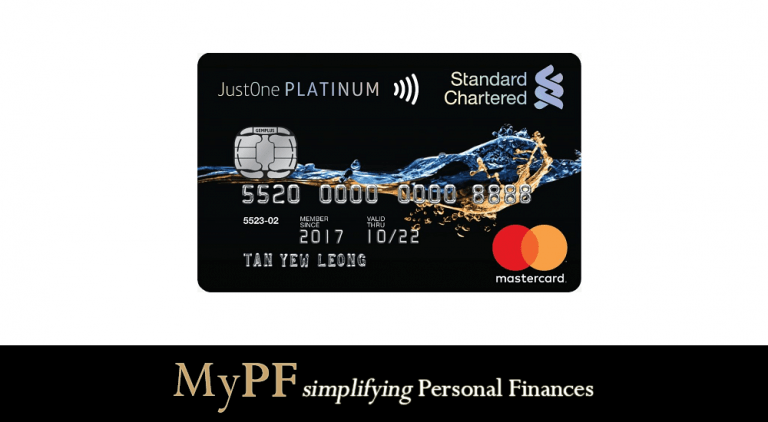 Standard Chartered JustOne Platinum Credit Card
Pros
Cashback on auto bill payments (insurance, telco and utilities), online purchases, and petrol

Below RM1,000: 0.2% (max effective cashback: 0.2%)
RM1,000 – RM1,499: 5% (max effective cashback: 1.2%)
RM1,500 – RM2,499: 10% (max effective cashback: 1.8%)
RM2500 and above: 15% (max effective cashback: 3.4%)

Low minimum annual income qualifying requirement
Cons
Cashback capped monthly

Below RM1,500: RM12
RM1,500 – RM2,499: RM28
RM2500 and above: RM85

Tiered cashback whereby to maximize cashback you need to spend on qualified transactions RM2,500 monthly
Only 0.2% cashback on all other spending
Annual fee waiver on 2nd year only on spending RM20,000 annually (average RM1,667 monthly)
Details
Annual fee: RM250 (waived 1st year; waived 2nd year onwards with RM20,000 annual spending)
Minimum annual income: RM24,000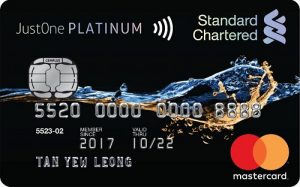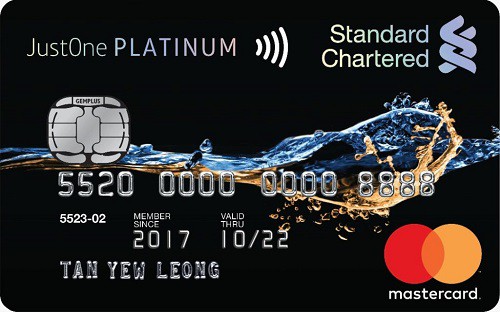 Overall
The JustOne Platinum MasterCard is decent if you can regularly spend RM2,500 thus qualifying for the maximum monthly cashback of RM85 given you 3.4% cashback returns. For consistency and ease of tracking, this can be best done by paying for insurance policies, and maybe telco/utilities/petrol if your spending is consistent (or you're hardworking enough to track your monthly total spending).
Maximum cashback in a year is at RM1,020 (RM85 x 12 months)
Government and charity transactions do not count towards minimum spend of RM2,500 monthly
Supplementary card is free (no annual fee)
Time Limited Promotions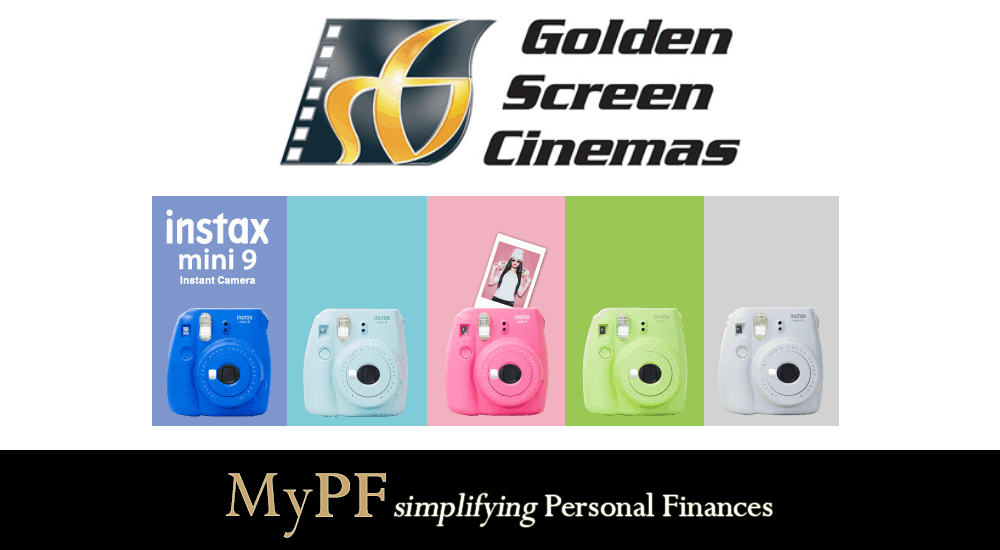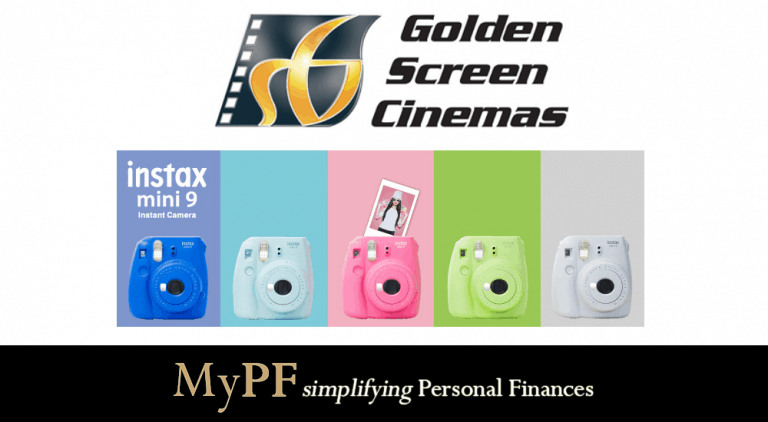 Instant Camera: Complimentary Fuji Instax Mini 9 on activation til Nov 30, 2018.
GSC: Discount of RM7 when you book a movie on GSC mobile app/website valid every day except Wednesdays till 28 February 2019. Valid for 2 tickets per card per day.
Apply for this Credit Card