How does peer-to-peer property crowdfunding like FundMyHome work? Is it beneficial for a buyer? Are there risks?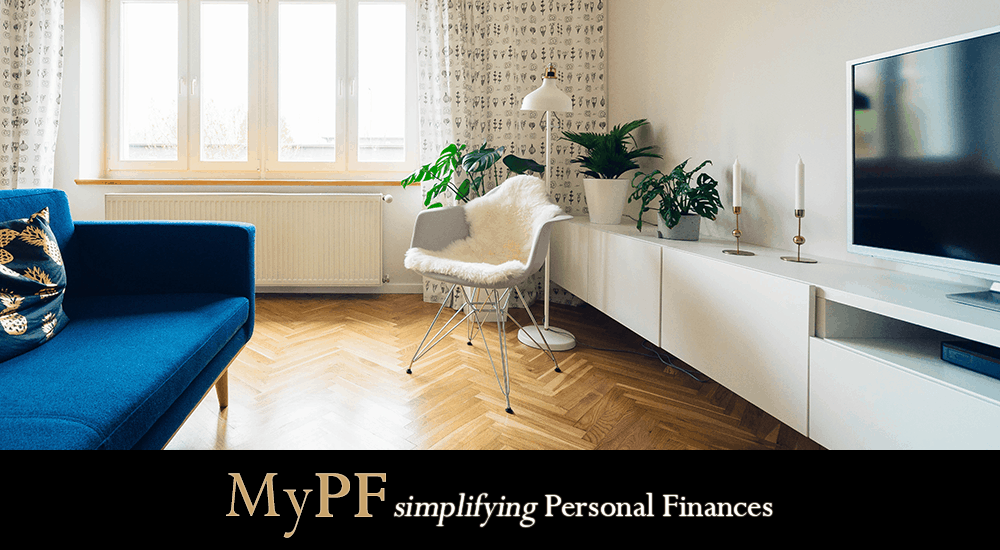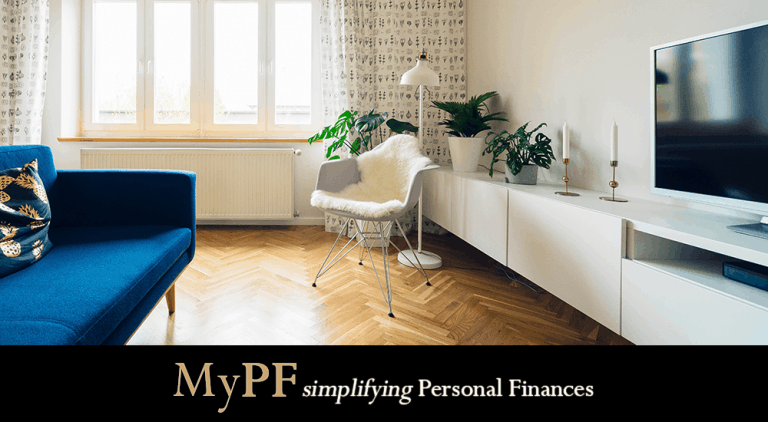 Property Crowdfunding
Malaysia's Budget 2019 announced the launch of Peer-to-Peer (P2P) property crowdfunding. Home buyers need to pay 20% upfront of the purchase price while the other 80% is paid by investors. The home buyer can stay/rent out the property without having to make any additional payments for the next 5 years. After 5 years, the home buyer decides whether to keep the property or sell it.
Keep
Home buyer will need to buy up the entire property via a home loan or "refinancing" with FundMyHome after 5 years.
Sell
Home buyer will share in the profits (or losses) of the property based on market price versus original purchase price (5 years prior).
How it legally works
The developer grants an option to buyer contributor to purchase property with right to nominate buyer upon exercise of option. The buyer is the legal and beneficial owner of the property but until the property is fully paid for, the buyer's rights as owner will be subject to the rights of institutions as assignees/chargee of the property.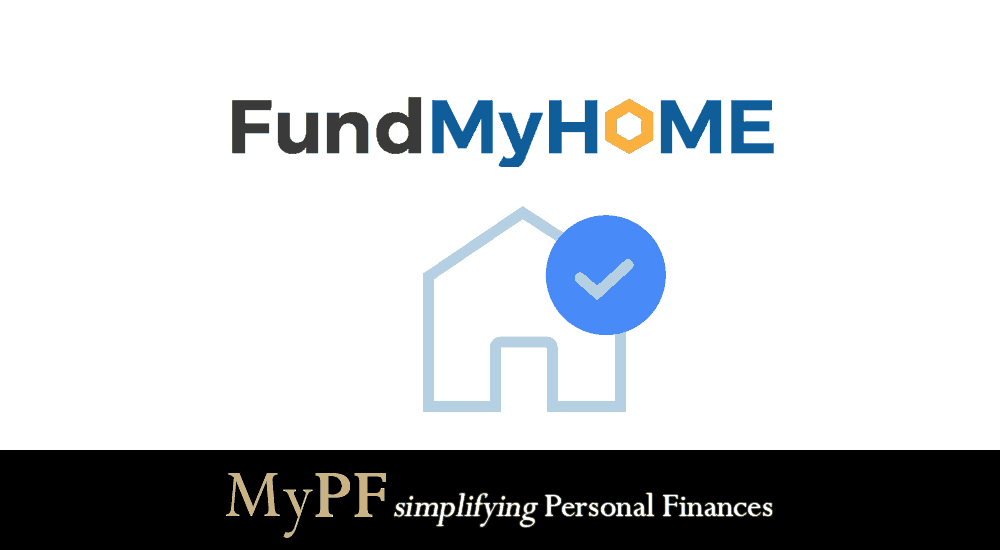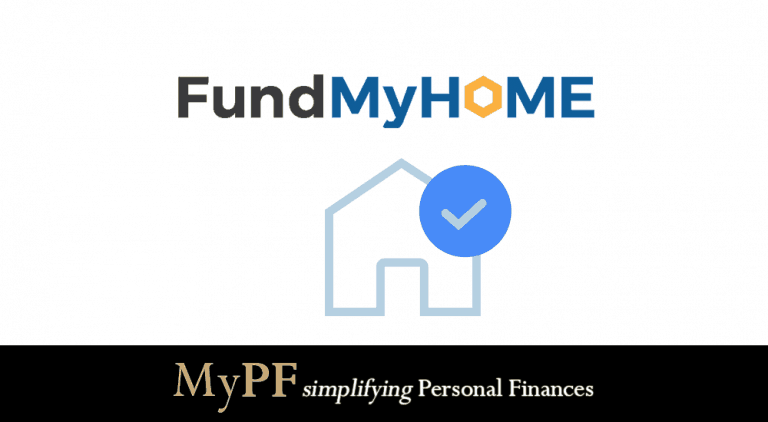 FundMyHome
FundMyHome.com is the 1st property crowdfunding site in Malaysia and is developed by EdgeProp Sdn Bhd.
High-rise & landed residential properties
Developer partners: EcoWorld, UEM Sunrise, PKNS, MahSing, IJMLand, PNB, Sunway, IOI, Trinity Group
Institution partners: Maybank, CIMB
Eligibility
Malaysian
Age 18 years above
First time home buyer
Non-bankrupt
Info Available on Free Registration
Project info
Available units info: including market price, property price, pay to own, car park, unit type, unit details, size, layout
Project photos
Eligibility criteria
Investment case: why you should buy
Developer profile
Floor Plan
Location map
Brochures
Financial projection calculator
Buying Process
Register for account online at FundMyHome.com

Agree to term of use: including providing consent for FundMyHome to obtain your Personal Credit Information for Credit Reporting Agencies Act 2010 & PDPA Act 2010 upon making a transaction to buy.

View and select property (min RM200,000 and max RM500,000 in 1st phase)
Pay 2% booking fee (first-come-first-served basis) which is non-refundable if you withdraw with no cooling-off period
Pay balance of purchase price & all fees within 14 days from date fully funded (if not fully funded within 30 days monies refunded with no interest)

Other purchasing costs (legal fee, stamp duty, etc): est 4% property price

Legal conveyancing process: singing SPA, stamping, etc (~2-3 weeks)
Vacant possession at discretion of developer
Property Owned
Buyer can now stay or rent out the property (within 5 years from purchase date)
Buyer is responsible for all home ownership fees including management fees, quit rent, assessments, repairs and maintenance
Exit Process
Note: The property CANNOT be sold before the 5-year commitment period
At the 4.5 year mark, an independent valuer conducts valuation of house with cost borne by buyer
Buyer decides to stay

"Refinancing" via FundMyHome by topping up funds to 20% of new valuation
Buy the remaining 80% share held by institutions based on valuation price by using own funds or via bank borrowings

Buyer decides to sell

Property advertised for sale on open market for at least 3 months at valuation price
Buyer pays for all selling 3rd party costs such as agent fees
Buyer is subject to Real Property Gains Tax (which with Budget 2019 is at 5% after 5th year)
Buyer is required to pay 5% rental yield if does not vacate property after 5th year

Sales proceeds disbursement by priority

Institutions' capital
Buyer's capital
20% of original purchase price paid to developer (if property appreciates by more than 20% upon exit)
Balance shared proportionately by investor:buyer 80:20
Pros & Cons
Buyer
Pros
Pay only 20% of purchase price & not required to pay rent/loan to stay/rent out property
Able to buy a property if unable to qualify for conventional housing loan from financial institutions
Buyers not personally liable in the event sale proceeds from foreclosure or normal sale insufficient to repay institutions
Cons
If property price goes down by up to 20%, the buyer loses the initial capital of up to 20% (capital not returned)
Basically all property maintenance, buying, selling & other fees including RPGT are borne by buyer
Selling the property may take time (~3-6 months) & may not be able to find a ready buyer
Institutions
Pros
Investment exposure to Malaysian residential market for a medium-long term without having to manage individual homes/handle monthly repayments
Guaranteed returns 5% p.a.
Potential capital gains
Cons
If property price goes down by more than 20%, the institution risks lost of capital
Developer
Pros
Developer has wider market to sell property even for those who fail to qualify for conventional housing loans
Developer profits additional 20% of original price if property appreciates by more than 20%
Cons
Developer needs to set aside 20% of property price in trust account & is not paid to developer upfront.
Government
Pros
Government helps meet rakyat's needs of property ownership using technology
Cons
Risk of failure of initiative is project fails to be successful
Projections
Property purchase price: RM300,000
PAY 20% upfront purchase price: RM60,000
PAY 4% legal/fees/purchase costs: RM12,000
SAVE Rental savings/rental income at 4.5% rental yield: RM67,500
Overall savings/loss: -RM4,500
Exit at 3% p.a. appreciation (after 5 years)
Property market valuation: RM347,700
GAIN Capital appreciation: RM0
LESS 2% legal/fees/exit costs: -RM6,900
Overall savings/loss: -RM6,900
Total savings/loss: -RM11,400
Exit at 5% p.a. appreciation (after 5 years)
Property market valuation: RM382,800
GAIN Capital appreciation: RM4,500
LESS 2% legal/fees/exit costs: -RM7,600
Overall savings/loss: -RM3,100
Total savings/loss: -RM7,600
Exit at 7% p.a. appreciation (after 5 years)
Property market valuation: RM420,700
GAIN Capital appreciation: RM12,100
LESS 2% legal/fees/exit costs: -RM8,400
Overall savings/loss: RM3,700
Total savings/loss: RM800
Overall
Property P2P crowdfunding can be a good way to buy a property if you are unable/do not want to take up a conventional housing loan. Property developer participation appears positive including developers with strong backgrounds. As a home buyer, you can view what units are available, and are provided information on the project. However, potential gains as a buyer are limited especially after factoring in all the fees/costs that you will need to bear unless the property appreciation is significantly above historical average returns and/or you are able to rent out the property at good price (above the projected 4.5% p.a. yield).
Overall, the key benefits for buyers is more opportunities for first time home buyers to own property, and the flexibility to decide whether selling off or fully purchasing the property after five years BUT as a buyer one should have not overly high expectations for investment returns.
FAQ
Q: What is the difference between Fully Funded VS Funding in Progress
A: Fully Funded properties are ready to be purchased with 80% funding already obtained. Funding in Progress properties are pending full funding. If you reserve a unit that is not fully funded, there is a 30 day period to fully fund the property. If it's not fully funded yet, there's a 30 day period to fully fund else your deposit is fully refunded (with no interest).
Q: How can I invest as an investor instead of home buyer?
A: At time of article publication, it appears investors are only open for institutional investors. You can only participate as a home buyer.
Q: Can the purchase be a joint property purchase?
A: Yea as long as both parties are eligible.
Q: Can the buyer renovate the property?
Yes at buyer's own cost.
Q: How is property P2P crowdfunding different from Rent to Own?

A: Property P2P crowdfunding does appear to have similarities to rent-to-own schemes (RTO) with a key difference being you pay for the 20% upfront instead of on a monthly basis. You also get access to a wider range of properties and developments. The mechanism for profit (or loss) sharing is different as well compared to RTO.
More info
What are the pros and cons of property crowdfunding? Will you consider it?