We got a chance as an early user to try out StashAway. Learn as we share our experience on registering and using StashAway, Malaysia's 1st digital robo advisory. Squirrel away some money wisely today for your future!
Updated: Jun 24, 2019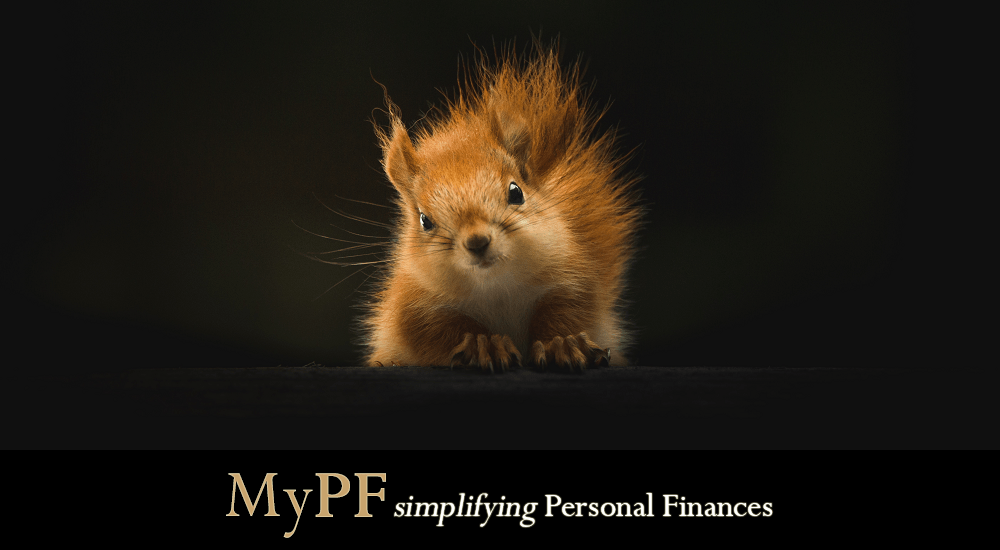 What is StashAway
StashAway is a robo advisory digital wealth management platform that personalizes portfolio management for investors. StashAway's leverages technology that determines asset allocations that simultaneously mitigate risk and maximize returns for any given portfolio. Read more.
What is a ETF
An Exchange Traded Fund (ETF) allows as investor to diversify with a single purchase a stock index, commodity, bonds, or basket of assets over a stock exchange. Trading of ETFs allows for lower fees, global investments, and asset diversification. Read more.
Portfolio Building
Your portfolio will be built on ETFs in the following classes depending on your portfolio selection (measured using StashAway's Risk Index)
Fixed Income: 23%-64%
Hybrid (mix of stocks and bonds): 0%-15%
Equities: US, Europe, Japan, Asia ex Japan: 0%-32% in each market
Commodities: 0%-15%
Cash (USD): 1%
Investment Returns
As in all investments, returns are not guaranteed. Below are projections we calculated based on StashAway's numbers.
| StashAway Risk Index | 6.5% | 10.0% | 13.0% | 16.5% | 20.0% |
| --- | --- | --- | --- | --- | --- |
| Portfolio Type | Protective | Conservative | Balanced | Growth | Aggressive |
| Portfolio Growth est after N years | 1,141,611 | 1,495,092 | 1,567,014 | 1,735,502 | 1,984,304 |
| Returns est after N years | 6.35% | 7.67% | 7.90% | 8.38% | 9.01% |
Assumptions
One time deposit: 10,000
Monthly deposit: 1,000
Time in years: 30
Returns as per StashAway provided numbers
Dividends
Dividends are automatically reinvested and US-listed securities are subject to 30% dividend withholding tax. Some of the dividend withholding taxes can be claimed back.
Risks
Forex risks (as your funds are being converted to foreign currency ie USD)
Investment uncertainty although StashAway works on a 99% Value at Risk (VaR). For example, if your risk is at 10%, there's a 99% probability you will not lose more than 10% in a year.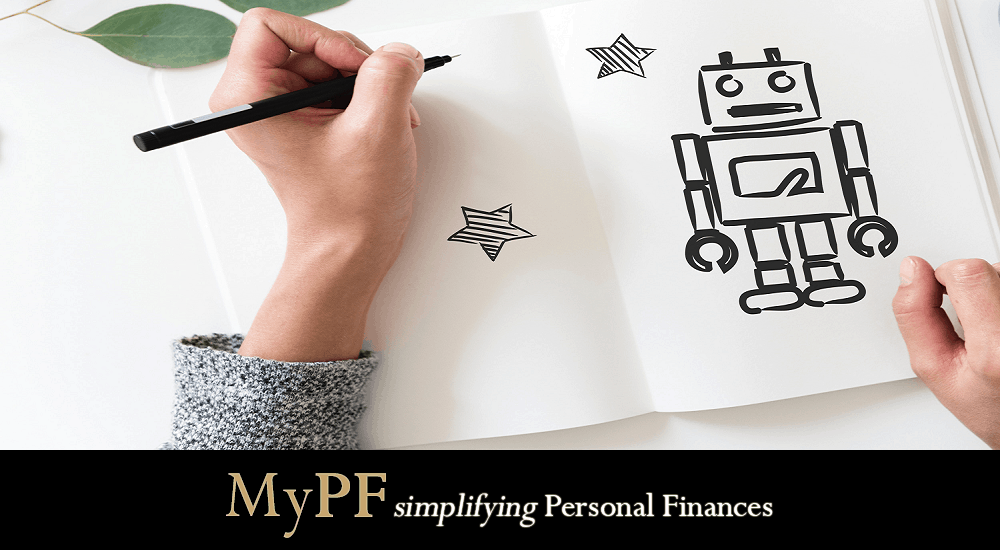 Robot VS Human Advisor
Dozens of our readers and members have asked us about using a robo advisory whether it's beneficial and how does it compare to working with a human advisor. There are four primary options available:
Work exclusively with a human advisor.
Work exclusively with a robo advisor.
Work with a combination of both human + robo advisor (bionic).
Work with a human advisor on a retainer fee basis.
We generally view robo advisory as a tool using technology which can help complement building up your portfolio with a managed solution. While StashAway is the first robo advisory licensed in Malaysia, there are a growing number of robo advisory options globally and the numbers are expected to continue to grow. Each robo advisory platform will have differentiating factors from the asset allocation, fees charged, tool user-friendliness, etc. Almost all robo advisory platforms today (including StashAway) invest primarily via ETFs.
Robo Advisory Pros
Access to global investments
Regular rebalancing of portfolio
Lower volatility
Lower fees
Robo Advisory Cons
Not personalized although you can select your investment portfolio risk and investment goals.
No face-to-face meetings with an advisor who works to integrate your overall finances, risk management, estate planning, taxes, investments, etc.
Not all robots are equal: some may perform better while some may perform worse, so only time will tell which robots are really heavy metal stars.
Overall
Ultimately, a combination of both human + robo advisor [Editor: bionic man!] taking the best of both worlds yields the best results.
If you are one of our dozens of members, work with your advisor to help you see how a robo advisory can be considered as part of your portfolio.
If you are yet to work with an advisor, sign up for a free Premier trial today!
"If you're not boxed in to one choice and you've got portability based on the value you're receiving, then I think you're going to make much better decisions and have a much better retirement and be more financially secure," ~Ron Carson
StashAway Investment Process
1. You will need to signup for an account and await for approval. (Tip: Signup via MyPF and enjoy special discounted fees).
2. Once approved, you will need to fill up your basic registration info and check your investment eligibility.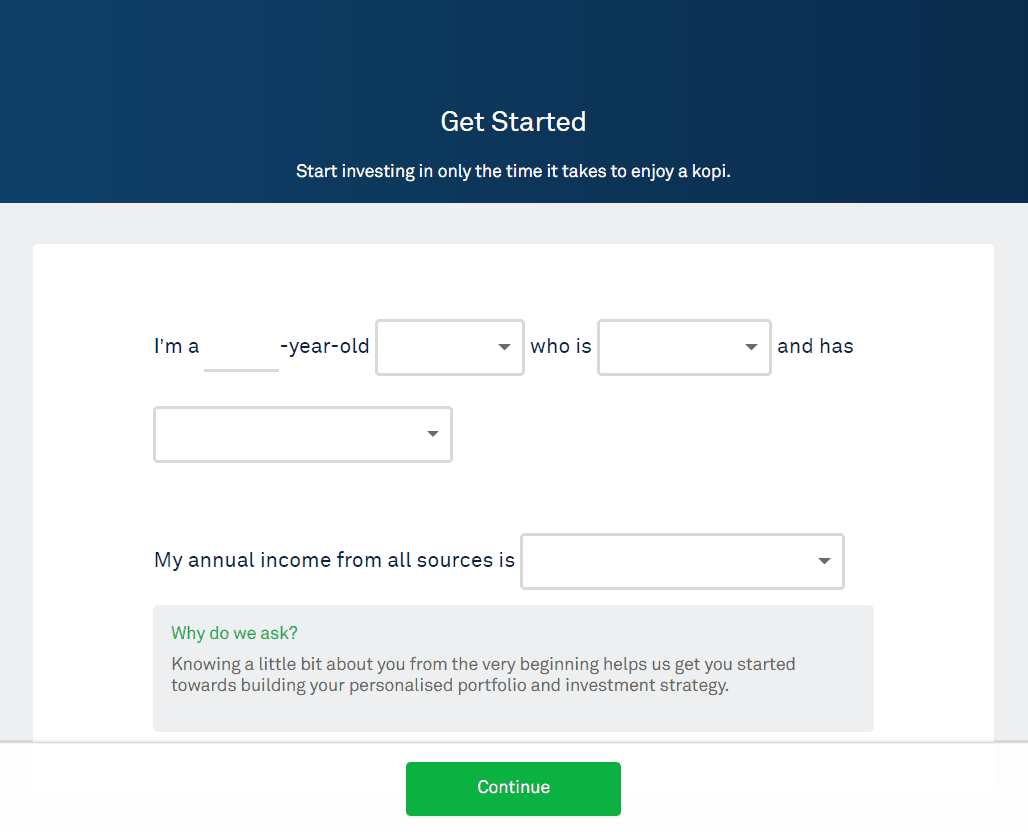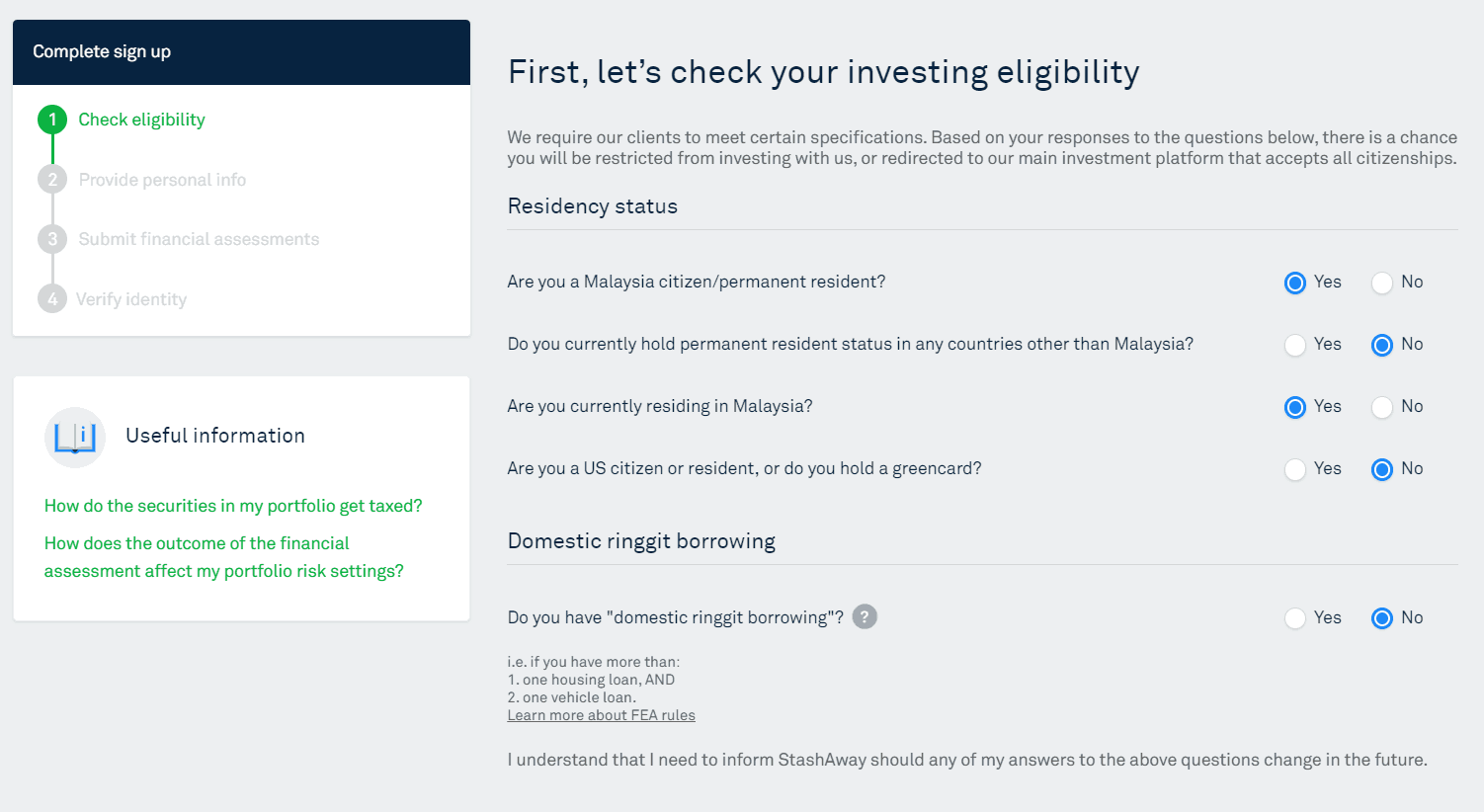 3. You are encouraged to submit a basic financial assessment listing your assets and liabilities.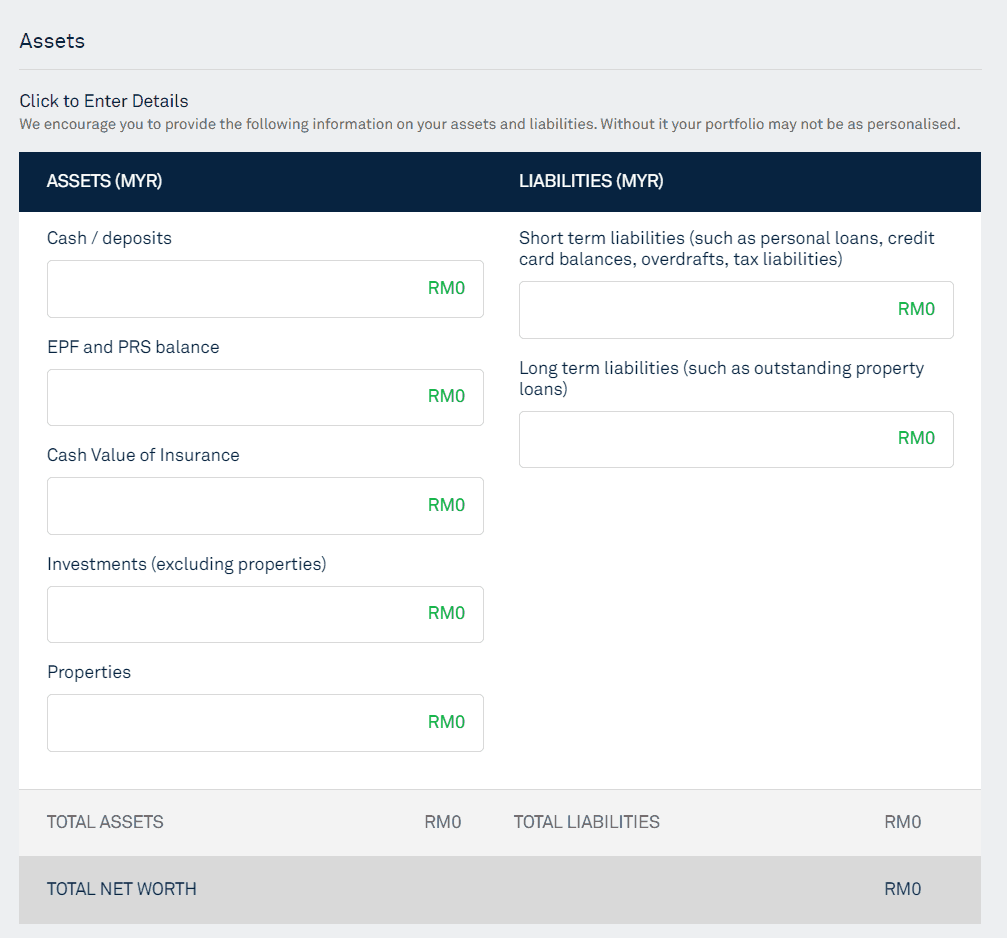 4. You will also need to verify your identity as part of Know Your Customer (KYC) process and to prevent money laundering. This is done by uploading your NRIC or passport (for non-Malaysians).
5. Next you will setup your portfolio based on your risk profile and goal. You then get to see sample projected performance and sample portfolio composition.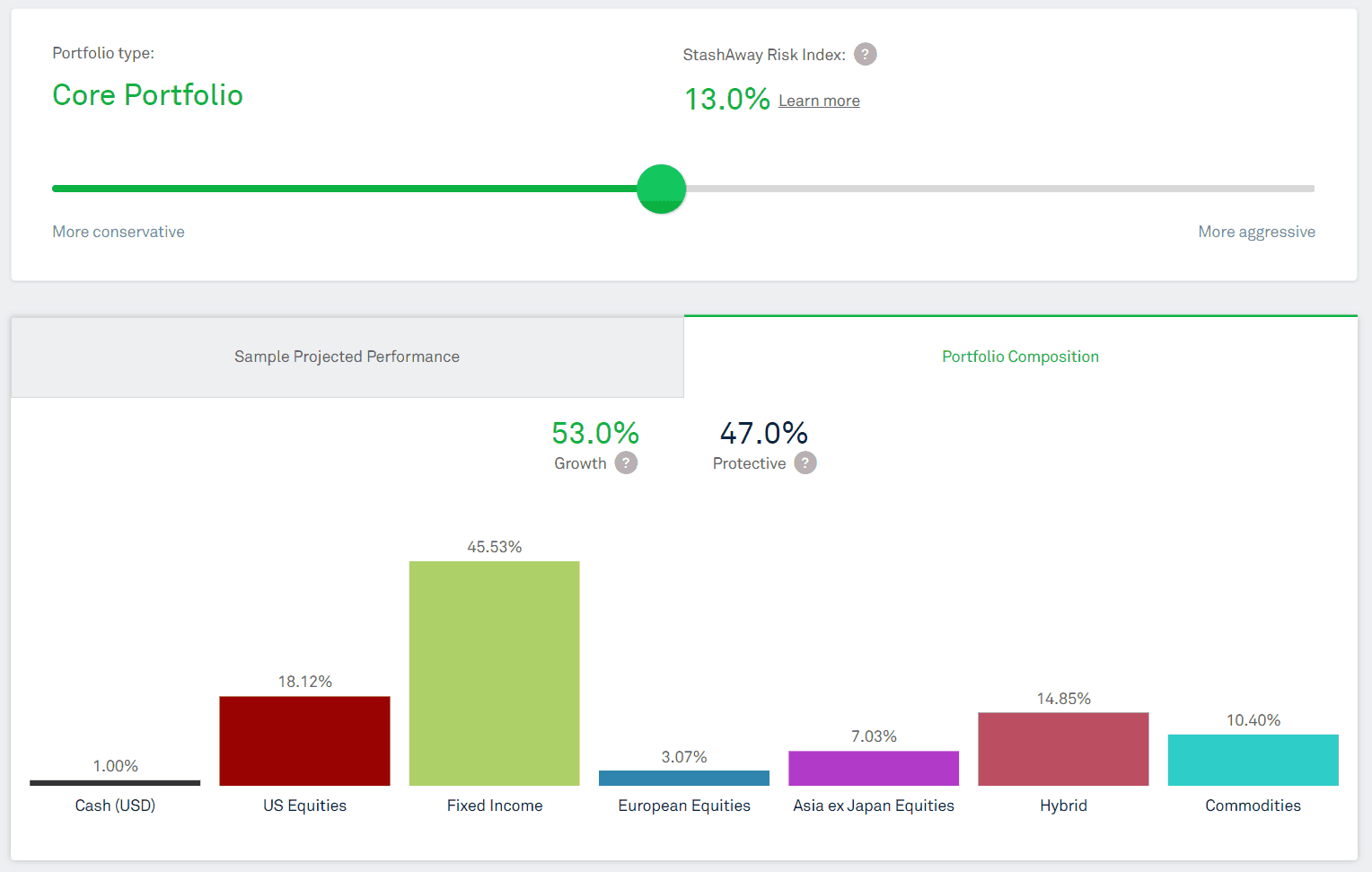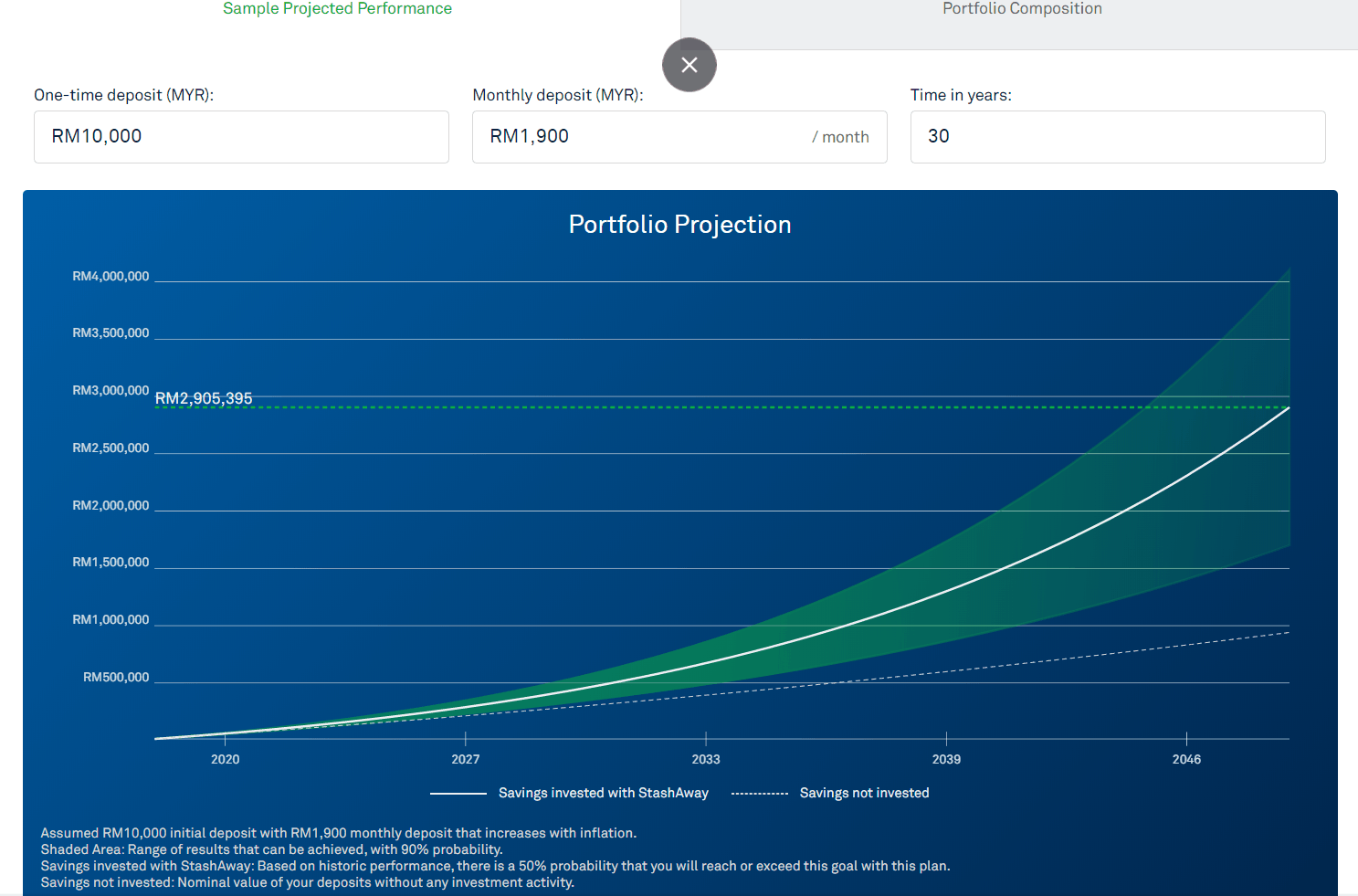 6. Last and most importantly, fund your account with a one-time deposit and optional monthly regular deposits.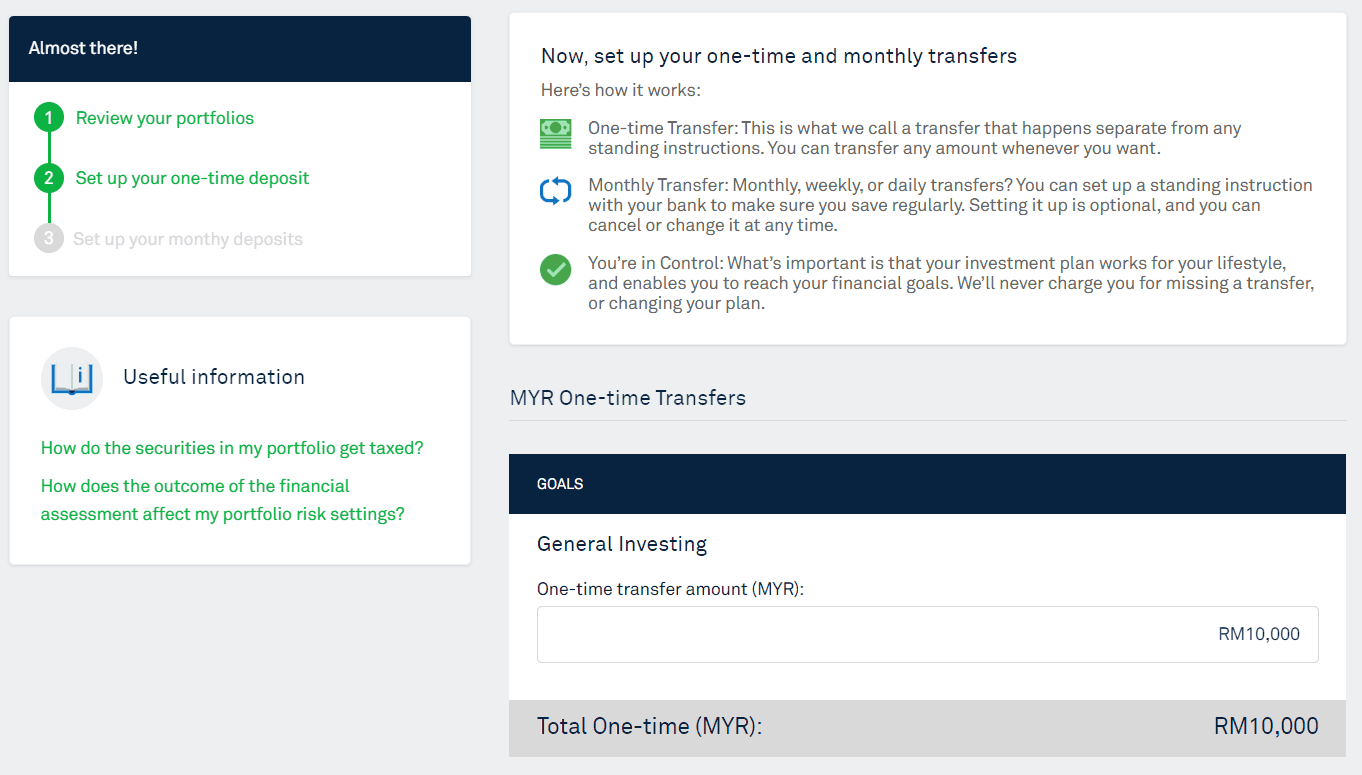 Important Notes on Funding
Include your reference number to make sure the funds quickly go into your account.
You must use transfer mode IBG transfer as a Instant transfer may not go through.
Funding typically takes 1 business day to be received, and another 1-2 days to buy securities when the market is open.
FAQ
Q: Should I invest in an ETF (or index fund) OR robo advisory?
A: An index fund tracks a particular index, while an ETF is listed on an exchange and may come in more varieties than just tracking a particular index. A robo advisory offers technology to help select a wider range of funds and automated rebalancing but may cost very slightly more in fees.
100% Off Fees
Promotional 100% off StashAway Fees for MyPF Readers!
You can now register for StashAway
Regulated by Malaysia Securities Commission (SC)
Invest in low-cost, risk-managed portfolios of ETFs
No account opening fees, no min investment, unlimited free withdrawals
100% off fees for the first RM 100,000 invested for 6 months with this StashAway x MyPF exclusive link:
Share your experience on StashAway.