Money lessons from Malaysian money stories. A book review and lessons you can take away from Money Stories from Malaysians Volume 1 which was curated by Suraya Zainudin.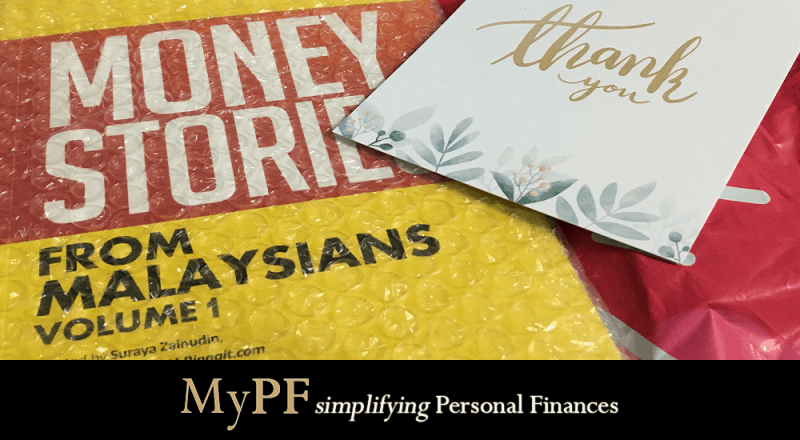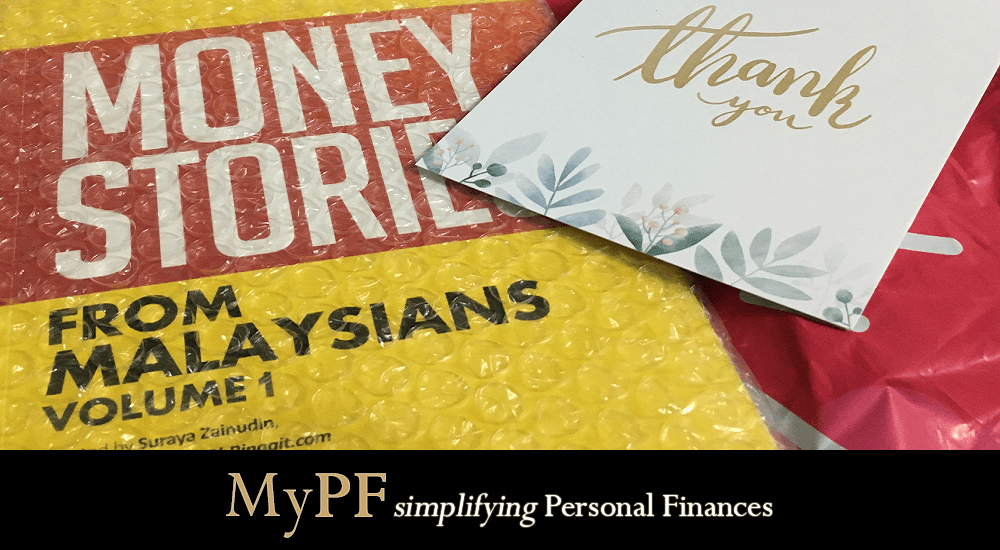 My Take on Money Stories from Malaysians
It's always good to read on personal finances especially from a Malaysian perspective. I eagerly placed my order as I enjoy reading physical books over e-books when available. I was all for supporting a fellow Malaysian blogger's project, and a Facebook shoutout from Ringgit Oh Ringgit certainly did not hurt (no shame in admitting this!).
Ordering: The ordering process was simple enough from Suraya's personal finance blog with payment via PayPal (credit cards accepted) or bank transfer (preferred by author).
Packaging: The book arrived courier-delivered, bubble-wrapped, and with a nice thank you note as well.
Design: The cover design and well-done illustrations by Yvonne Low are simple and help a lot with illustrating the stories.
Contents: This slim book contains ten stories, each spanning 6-13 pages and at most averaging around 8 pages. Being short, the stories are easy to read, in simple language, and serve to share money lessons for the reader. Interestingly as well the stories span from scenes of Malaysian life to fantasy to sci-fi.
Overall comment: An excellent effort for a self-published book at an affordable pricing that is both useful and relevant for Malaysians. Order yours now if you haven't yet.