Women in finance and FinTech share on trends, challenges, and what lies ahead.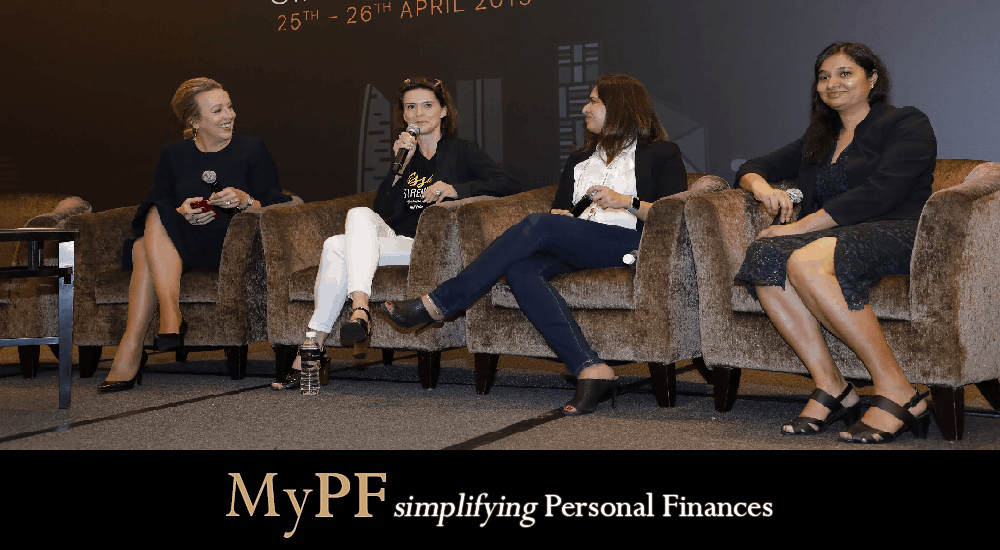 Panelists
Content based on selected excerpts from Women in FinTech panel discussion at FiNext Conference 2019, Marina Bay Sands Singapore (Pictured from L-R).
What are the trends and challenges? What is the role of the regulator?
Kopal Agarwal (Kopal): The challenge lies between moving from a solution versus the actual execution. If you're currently a local startup, can you serve clients globally?
Shalini Khatwani (Shalini): Many trends are ongoing and enablers – both regulation and technology are importantly. Regulators today are increasingly open to FinTech partners. There's also a trend of better transference and competition. Technology allows openness and new trends. Some companies focus on a specific niche with a simple UX. Some other companies start with a single area then build an entire ecosystem.
Karena Belin (Karena): Hong Kong's ecosystem is one of the most diverse in the world. FinTech is in multiple sectors despite HK starting very late in the tech innovation space. In HK there are 9 unicorns with 4 of them in FinTech. Regulatory wise, HK has multiple authorities.
Unicorn: a startup valued at over $1,000,000,000 (1b dollars), usually in software or tech.
How do we balance privacy with technology, speed and immediacy?
Karena: An ethical question includes who owns your data. Technology is an enabler but you'll probably never really get your privacy back. Thanks to big data and machine learning, better pricing and information is now known and available. Still self-regulation and regulation from authorities is needed.
Shalini: Data was previously used primarily for diagnostic purposes. Now data with tech advancements is used for predictive purposes. And if we peer into the future, data will be used for prescriptive purposes. Privacy vs convenience. Biases and stereotypes in data. Ownership of data. Accountability on automated decisions made.
"With great power comes great responsibility."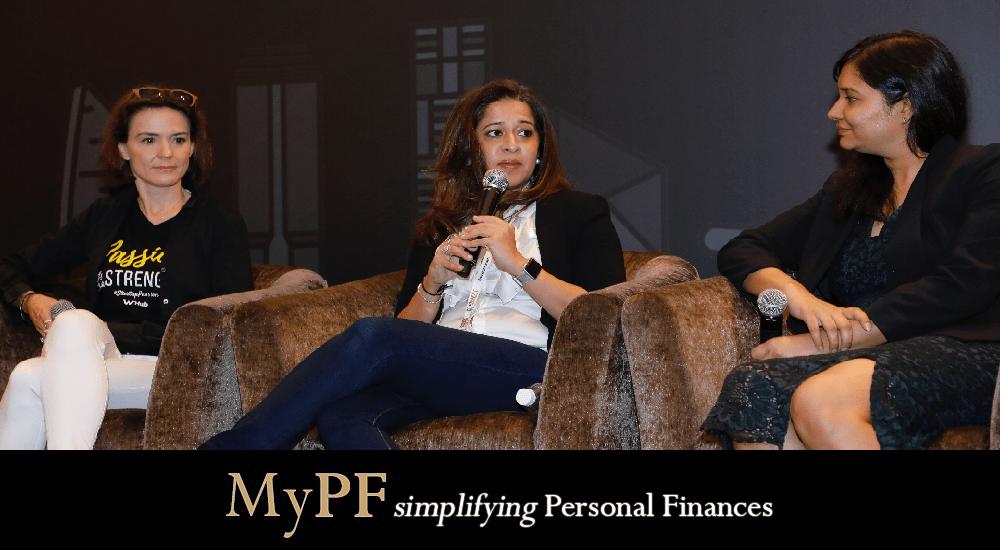 What trends are affecting women in finance?
Karena: Key trends are women as consumers, the growing wealth of women, and women's participation. Women are far more empowered today. The right infrastructure and ecosystem is able to support the choice that women are making. Although the speed can be faster as currently it's only akin to baby steps.
Paula: There's a need to change language, change behaviour, and flexible roles especially for women. It's all our responsibility as leaders to push that forward.
"We need women at all levels, including the top, to change the dynamic, reshape the conversation, to make sure women's voices are heard and heeded, not overlooked and ignored." ~Sheryl Sandberg
MyPF: What do you desire to see in the future for women and FinTech?
Karena: A key question we need to ask is "Do you want to protect the past or to build the future?"
Shalini: How do you tackle change from an organisation perspective? Agility is in finding the right partners. Talent, building and encouraging the next generation of women are all important.
Kopal: I'm very passionate about impact and change. Change is not linear but exponential. Will we have free flow of data one day.
Paula: Remain curious. Remain future looking. Think about how you're going to do that with control.
"Do you want to protect the past or to build the future?"
MyPF would like to thank FiNext and panelists for the education and empowering discussion.
What other important questions need to be asked for women and FinTech?