A few lessons we can we learn from Iron Man and the other Avengers on life, business and finances. It's inevitable that your life can change in just one risky snap.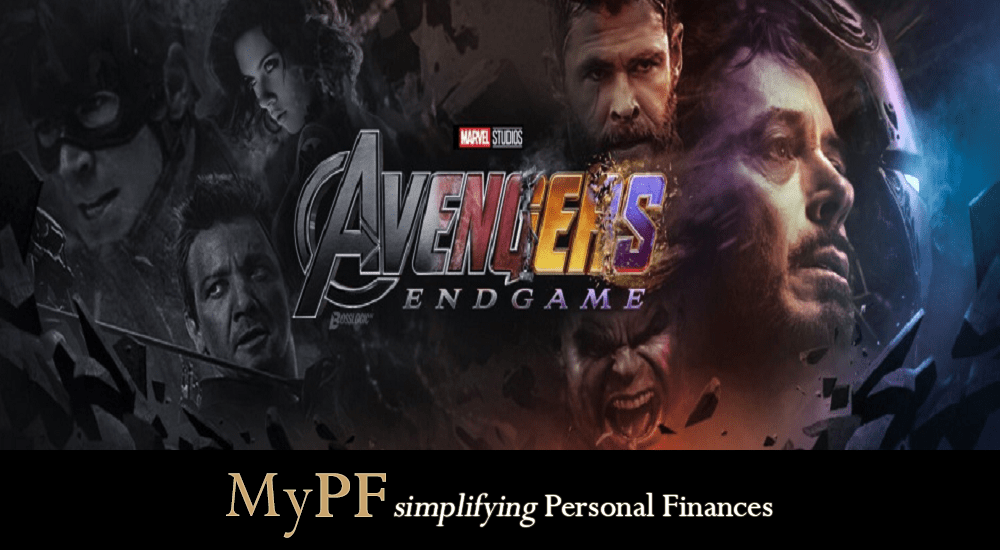 The Endgame is a Journey
Avengers: Endgame is the final part of an epic story told across 22 movies spanning 11 years. Back then, we were in a full-blown global recession and international banking crisis with the collapse of the investment bank Lehman Brothers.
It was then that Marvel started a project called the Marvel Cinematic Universe (MCU) and faced a lot of criticism, doubters and haters. Marvel didn't even have the licence to more popular characters like Spiderman which they had sold to Sony, and X-Men and the Fantastic Four which they had sold to 20th Century Fox to avoid bankruptcy. They were only left with "B-grade" heroes like Iron Man & and Thor. Marvel faced a shaky start at best where actors like Rhodey (aka Iron Patriot in Iron Man 2) and the Incredible Hulk had to be replaced. Audience feedback on the early movies received a lot of negative comments being accused of being too boring, too serious, and too slow.
Even though the first few Marvel movies did well commercially, they didn't really find massive success until the release of the first Avengers movie in 2012 which was the sixth movie in the MCU. This was a period of tweaking and making changes over a period of four years since the first Iron Man was released until they got the formula right. All the ingredients for a great movie came together with a good story, decent acting, a dash of comedy, and a lot of action! This formula caused more people to invest their interest (and time + money) in the characters and stories.
And this finally culminates in the Endgame.
It's Avengers' Business
Avengers: Endgame caps an absolutely monumental artistic and business achievement.
Twenty-two movies, eleven years, USD$19.8 billion dollars made in the global box office with USD$2.2 billion (and counting) from Endgame itself
Avengers Endgame Records Broken
| Record Type | New Record | Previous Record Holder | Previous Record |
| --- | --- | --- | --- |
| Fastest to $500 million | 3 days | Avengers: Infinity War | 5 days |
| Fastest to $1 billion | 5 days | Avengers: Infinity War | 11 days |
| Fastest to $1.5 billion | 8 days | Avengers: Infinity War | 18 days |
| Fastest to $2 billion | 11 days | Avatar | 47 days |
| Highest opening weekend gross | $1.2 billion | Avengers: Infinity War | $640 million |
| Highest IMAX opening weekend gross | $91 million | Star Wars: The Force Awakens | $48 million |
| Highest 3D opening weekend gross | $540 million | Avengers: Infinity War | $366 million |
| Highest Midnight Previews Gross (China) | $28 million | The Fate of the Furious (FF8) | $9 million |
| Highest Pre-Sales Gross (China) | $110 million | Monster Hunt 2 | $59 million |
We can learn from this success from a business standpoint. You start with a dream of what you want to achieve. Even though in the beginning there will be people doubting and criticizing you, it is important to focus on your long term goals. It is virtually guaranteed you will face problems and challenges when you start. But if you continually focus on the right purpose, you will eventually hit the right formula to succeed.
You need to be real and authentic. Every Marvel movie really feels as if the creators genuinely and sincerely wanted to tell a good story – which is what making movies is all about. By doing so, they appealed to a large group of people and not just hardcore comic book fans. They were able to tell awesome stories which happened to have superheroes creating a new generation of fans. And eventually making a lot of money in the process.
Caution: Although the "official" spoiler-ban from the film has been lifted as of May 6, 2019. Don't read on if you haven't watch Avengers: Endgame (WHAT?!) as spoilers ahead.
Just because the spoiler ban is lifting, doesn't mean you shouldn't treat your fellow humans with respect and dignity during discourse. Or that you should run around intentionally trying to spoil the movie for people who haven't seen it…#BeKindOutThere#NuffSaid pic.twitter.com/MMl6bpXQ4P

— Russo Brothers (@Russo_Brothers) May 6, 2019
Being a successful business leader, manager or entrepreneur requires you to be proactive. Know your options. Build a strong team. Learn from your mistakes. Put the past behind you for any ill feeling for the greater benefit of all. Be forward looking as a leader. Have a succession plan.
"We're the Avengers.  Not the Prevengers." ~Tony Stark
This is not about the #AvengersEndGame film nor a spoiler.. so cool.

Okay, now go to google search and type thanos. Click on thanos' hand that appears at the right side of the page besides the name.. and see what happens next! Switch on the volume too.#AvengersEndGamespoilers pic.twitter.com/CDoz74ucJx

— ههههه ♇ཞརས໒ཛ๑fฅศอཞศຮ ههههه (@O4Sheik) April 26, 2019

Oh Snap!
Things can change in an instant. Hawkeye's entire family disappeared causing him to go full vigilante mode. There are moments where things change out of your control. And there are moments where you need to make a decision (often in split seconds) that will alter the whole reality of your future (and those around you). And when things happen you have a choice whether to let the experience shape you to be bitter or better. Don't judge others as well on what they have gone through unless you have walked in their shoes.
"I don't judge people on their worst mistakes." ~Natasha to Hawkeye
Only God knows when things will change in an instant. As mortals, we can only prepare best we can and leave the rest to God. Treasure your time with your loved ones. Spend time with the relationships and people who really matter to you. Don't be afraid to tell you loved ones that you love them 3000 every day.
"I love you 3000" ~Tony Stark and daughter Morgan
When your life on earth inevitably draws to an end, what matters is not your career or money even if you are a genius billionaire playboy philanthropist. It will be about your loved ones and your family.
"When I drift off, I will dream about you.  It's always you." ~Tony Stark (recorded)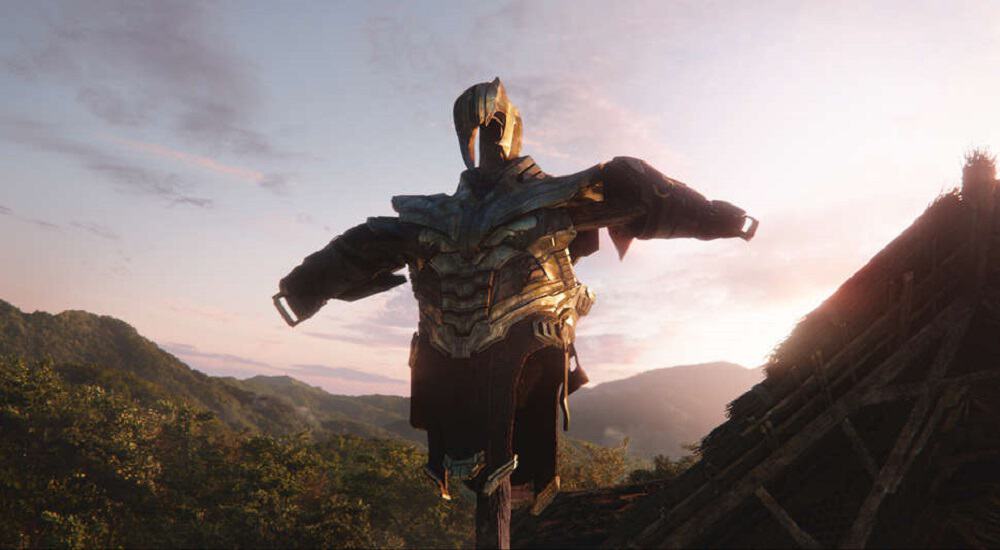 Even Thanos has a Retirement Plan
"Nice, Thanos has a retirement plan." ~Rhodey
Thanos knew what he wanted – which was to live a simple life as a minimalist farmer in "the garden" (officially called Planet 0259-S and not to be confused with a certain mall). Thanos always had that plan and talked about it extensively with his daughter Nebula.
Even if you're an amazing superhero blessed with long-life and an amazing ass, you will eventually grow old too. Retirement may seem far away but this is one thing that really is inevitable. Know your life and financial priorities and your long-term goals. Have a personalized financial plan to guide your journey.
And enjoy the process of getting there towards your financial freedom.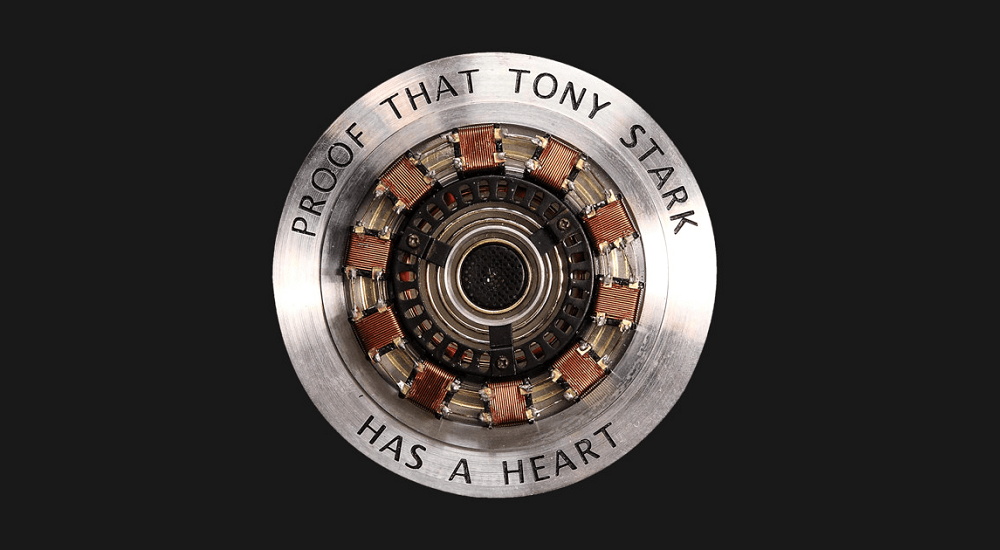 I am Iron Man
You don't need to be someone else. You don't need to be a egoistic tyrant. And you definitely don't need to be inevitable. You just need to be yourself in your life, your story, your work and even your own financial plan.
Another lesson drawn from this is that the line by Tony Stark was only added in the final months before the movie was released. Be flexible towards changes. Grab opportunities that come your way, even if it costs you more time and effort.
There were some fans who were unhappy that Tony Stark died in Endgame sacrificing himself for the greater good. However, sometimes we are called to go above and beyond. Sometimes we have a responsibility and need to step up to the plate. Sometimes you are that 1 in 14 million for someone who really needs you.
1 in 14 million: 0.000007143%
While you may not have superpowers, you are likely a hero or trusted ally – whether as a parent, child, friend, colleague, boss or client. you owe it to them to put your heart and focus on doing what you should and on what is right. Whatever it takes.
What will be your Endgame moment? How will you get there?