A week in the life of MyPF Founder Stev, who is an entrepreneur, educator, encourager, husband of one, and child of One. Sharing thoughts on on family, faith, and finances.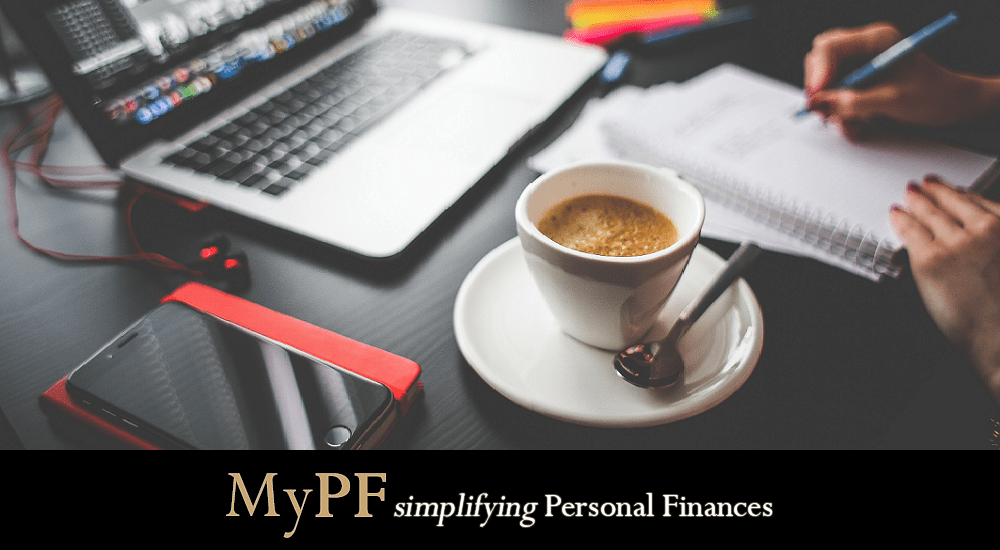 I write this having spent the last 30 hours on planes and airports, traveling from KL to Tokyo and on to Chicago, without watching a single in-flight movie. The past week has been at least one of my busiest weeks of the year, if not the busiest. I'd like to share with readers what a week in my shoes feels like at its busiest.
Sunday
So, my recap begins from last Sunday, the start of my work week. Usually, I try to leave Sundays to focusing on faith and family. This time, however, I found myself back in the office.
Work started with a financial planning meeting with a soon-to-be-wed couple focusing on financial planning as new life partners and their investment planning.
Monday
As usual on weekdays (and sometimes weekends), client inquiries came in throughout the day requiring attention. Otherwise, there were also these activities to fill my time up.
Monday motivation was a full day of training at Wealth Vantage Advisory for our weekly track-it session. It was also a good catching up informally with other advisors and managers in between the training sessions and over lunch.
Tried out something new by sending an email to all my coachees (new advisors I'm coaching) and the MyPF team on things to discuss and work on. We usually communicate and track our items via other medium.
On the family side of things, since BSFKLYA was on summer break, I could head back home and have dinner with my better half (thank you for cooking). We are trying to eat healthier and have more meals at home.
Tuesday
Tuesday's scheduled joint sales call with a new coachee was cancelled as the prospect had an sudden family emergency to attend to.
I could then spend more time contacting existing clients on various personal finances matters being worked on.  Around 10 clients contacted on this day).
I was pleasantly encouraged to see Catherine, our new personal finances advisor following up with her new client's fact finding information that was still pending (debt, insurance, investments). I felt encouraged to see her show independence, ownership, and genuine desire to help clients grow.
We also officially soft-launched The Financial Doctor Show on our YouTube channel with a teaser! The next episode is scheduled to for later this coming week with a crossover special where our Financial Doctor Nik gets interviewed on MyPF PodCat. Catch it all on our YouTube channel.
Also got a bit of time to meet with Kean Seng, who is one of our MyPF Facebook community group members, for casual community coffee catchup. We spoke about personal finance, banking, and investing, while enjoying good cold brew.
Wednesday
Wednesday was again a full day, absolutely jam packed with things to be done.
I wanted to drop by the Type-A Breakfast, as encouraged by my friend Daniel, which was being held in nearby Bangsar. But alas, was informed at the 11th hour that the trainer-facilitator wanted to come in early to set up. It was a good session though as the leadership team looked into organisation alignment, accountability, and performance. It is indeed timely as we head to our mid-year performance and that of 2H2019.
After a good lunch of Bangsar's famous nasi briyani, we had our regular Wednesday management meeting.
My day was not done yet though as another candidate came in to interview for the social media manager position.
Thursday
Thursday was yet another full day as we shot the next episode of MyPF PodCat, with June's focus being on financial planning as we interview licensed & Certified Financial Planners. The next PodCat interviews will be covering topics such as "What questions do Malaysians ask financial planners" and "Should you pay for financial advise?".
We cleared up the MyPF Bangsar office (my thanks to The Digital Team) in preparation for some major renovation to our premises. We are building client-dedicated, soundproofed counselling rooms as part of our office as we intend to expand our offerings to cover both financial counselling and psychological counselling (by our resident licensed and registered counsellor, Vivien). Overall, we envision the space to be an active space for work, client meetings, and eventually events as we build a community. We are also considering ideas such as having live music on Fri/Sat evenings or maybe even a comedy open mic event.
Also managed to squeeze in our first durian session of 2019 with Sharon 😋.
Friday
Friday was a critical day for me as it was my last day before I flew off for a week.
I woke up around 5am-6am in the morning as my body had been doing automatically these past few weeks.
I managed to squeeze in some work, breakfast, and some exercise before heading into the office in the afternoon to interview our final social media manager candidate who was excited about joining us (I'm looking forward to working with her & the new expanded social media team too!).
Next, was a working lunch with a new joint sales call prospect with coachee Catherine where we talked about financial planning, business advisory, and business meditation. We then headed to the office to meet with paraplanner Hoey Ping for our first 4 financial planning handover meetings (with another 8 to handover after my travels).
At this point, I was near crashing. The combination of trying to cram in next week's work into this week and the lack of sleep was finally kicking in. While driving, I had to make a conscious decision to stop and have a refreshing nap at a highway before continuing my drive home.
The last activity for the day was for a spiritual top-up. My spouse and I attended our church cell group for a time of praise, prayer, and popiah. I had the privilege of sharing a short gospel message from 1 Corinthians 15:1-8 and felt His love with our church family sending me off to the States with their prayers for my spouse and I.
Saturday
After a few hours of sleep, my better half and I headed to KLIA for me to catch my flight. We had considered the idea of her travelling with me, but then what would she be filling her time with while I was attending the Bible Study Fellowship's Institute conference from Monday to Friday? Instead, we are planning a trip to Japan for just us instead. Tips and suggestions from friends for a 5-day itinerary are most welcomed!

A BIG Thank You
Last but not least, I would just like to shoutout to the team at MyPF to say THANK YOU for their hard work and dedication especially to Andrea, Iqbal, Jerry, Eric, and Leon. It's such a blessing to know that though for the upcoming week I'll have limited internet and time access, everything is in good hands and I can focus on the conference and His Word.
Does this sharing help you gain better insight into the life of an entrepreneur and financial planner? Let us know your thoughts in the comments.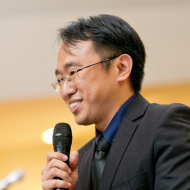 Stev believes in simplicity, growth and value for his passions - people, personal finances, and processes (businesses). After 7 years of employment, he left his role as a senior division manager to start MyPF. He practices what he shares, recommends what he uses, and is an active passive investor (no typo there) for close to two decades now.

Stev's mission is to help people grow, especially financially. All this so we can have the freedom of choice - to focus on who and what truly matters in your life.

Stev enjoys spending quality time with his better half, serving, reading, writing, and drinking (usually just) two cuppas kopi daily.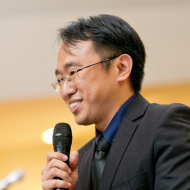 Latest posts by Stev Yong