Global wealth is growing at a radical pace. Asia is at the forefront with the fastest growing number of millionaires. Don't risk getting left behind! Gain insight into changing money trends.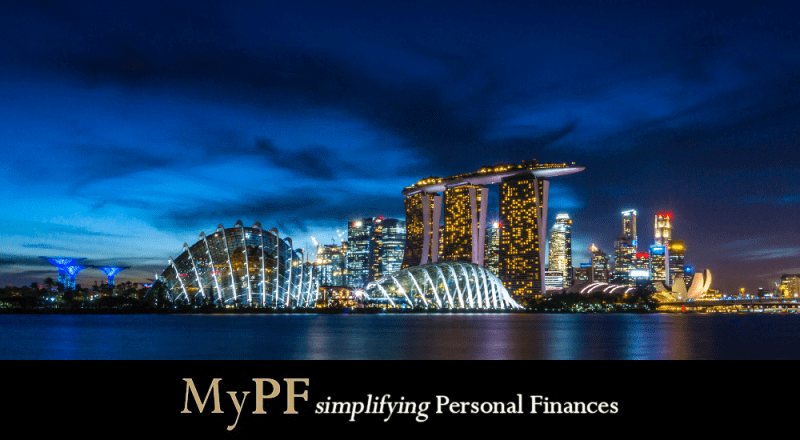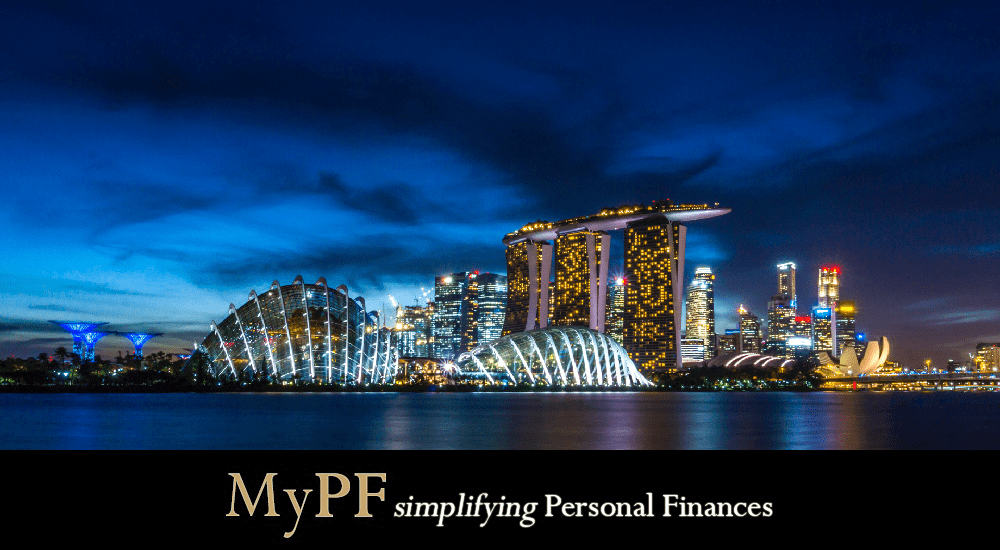 [embedyt]https://youtu.be/OEniB2AAMH0[/embedyt]
Key Highlights
Millionaires (min US$1m) hold 50% of all global wealth.
Global millionaires est: 27.6m by 2023.
Growth of affluent segment ($250k-$1m): 76m with 5-year CAGR estimated at 6.2%.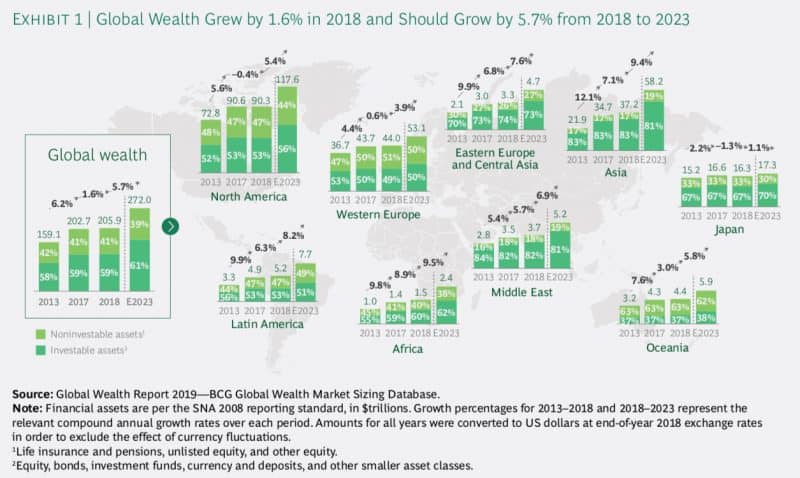 2018
Worst performance in last 5 years (only +1.6%) for global wealth and worst equities performance (indices up to -20.0%) in last 10 years.
Decline caused by stock indices drop, high valuation levels, geopolitical risks, and challenges of returning to normal interest rate levels.
Direct equity and unit trusts: $45t (37.2% investable wealth); Bonds and debt securities: $7.2t (5.9%).
2019 & Next 5 Years Estimates
Fastest growing markets:

Asia ex-Japan: 10.1%
Africa: 9.8%
Latin America: 9.1%

Fastest growing CAGR:

Asia: 9.4%
Latin America: 8.2%
Africa & Middle-East: 7.7%
Eastern Europe & Central Asia: 7.6%
Oceania: 5.8%

Fastest growing cross-border global financial hubs by CAGR

Hong Kong: 7.8%
Singapore: 7.3%
USA: 6.5%
UAE: 6.4%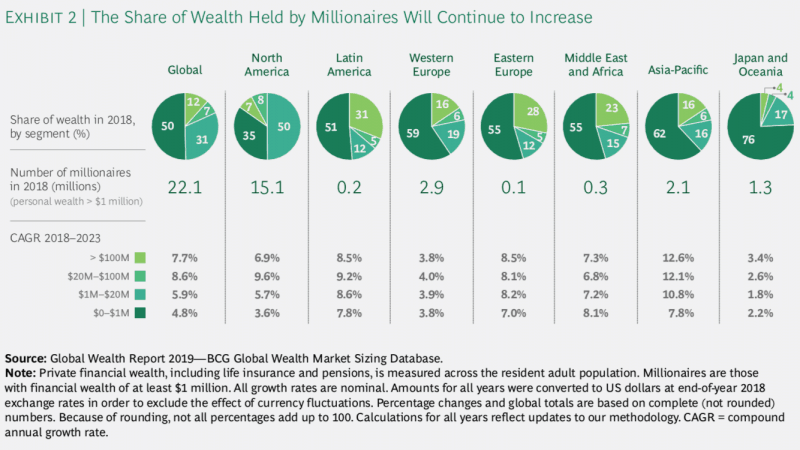 Challenges & Opportunities
Affluent market which is fastest growing with $18t assets are underserved.
Digital apps, FinTech players, and non-traditional players entering the market and battling for market share.
Backdrop of slowing global economy and cybersecurity risks.
Conclusion
More new millionaires than ever.
Opportunities with fastest growing affluent market segment.
Asia fastest growing market, CAGR, and financial hubs.
Data & Exhibit Sources: Global Wealth 2019 Report, BCG
Share and discuss on Asia & global wealth trends.