Malaysia's Budget 2020 (Belanjawan 2020) will be tabled on October 11, 2019. Public consultation and feedback is sought by Malaysia's Ministry of Finance until September 11, 2019.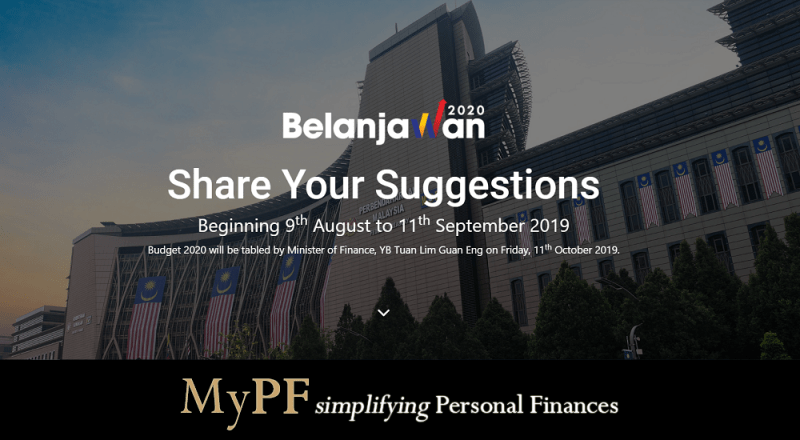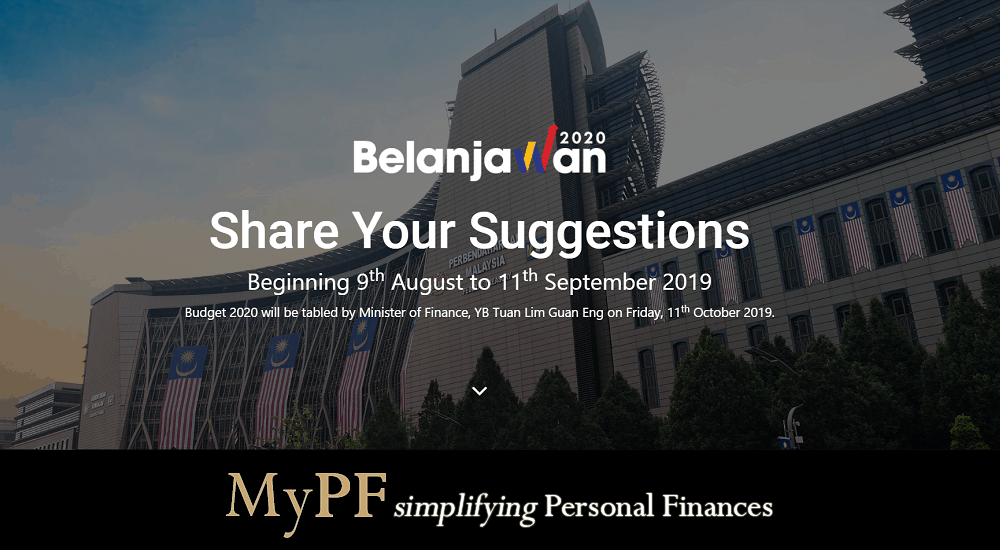 Belanjawan 2020
Share your suggestions until submissions deadline of September 11, 2019 (50 days remaining at time of news posting).
Budget 2020 will be tabled by Minister of Finance, YB Tuan Lim Guan Eng on Friday, October 11 2019.
Budget 2020 will be themed "Shared Prosperity: Sustainable And Inclusive Growth Towards High Income Economy"
"Budget 2020 will focus on Malaysia's target to become a developed nation through high-quality growth that includes all segment of the society" ~Finance Minister YB Tuan Lim Guan Eng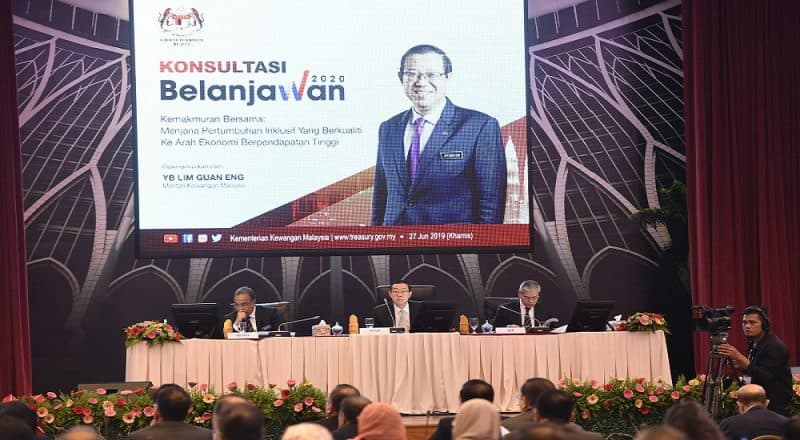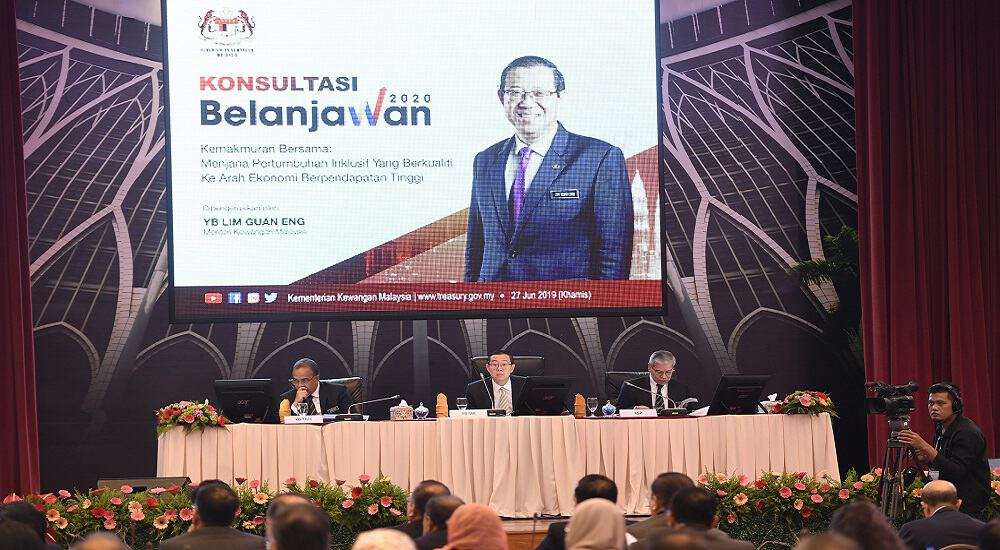 2020 Budget Categories
Addressing Cost Of Living
Improving The Quality Of Education
Improving Job Opportunities
Strengthening The Public Sector
Improving Public Infrastructure
Exploring New Technology And Innovation
Fostering Entrepreneurship And Businesses
Ensuring Social Welfare And Development
Encouraging A Healthy Lifestyle
Improving Access To Housing
Preserving The Environment Through Sustainable Development
Maintaining Public Safety And Security
Spurring The Development Of Sports
Strengthening Malaysia's Finance
What We Know About Budget 2020 (So Far)
No new tax measures planned for Budget 2020.
Budget 2020 will take into account US and China trade tensions.
Government designing a Cost of Living Index to determine the minimum living cost needed to sustain a comfortable life.
Government still facing legacy issues such as 1MDB which has affected the economic growth of the country.

How to Submit
Select one (or more) of the 14 categories to provide feedback on.
Submit 2020 budget suggestion(s).
Required Info to Submit
Name
Email
2020 Budget Suggestions
Official Links
Disclaimer: Info provided and images used are based on information from MoF and other public sources for financial educational purposes only. We do not represent MoF in any capacity.
You May Also Like