The haze is choking up the skyline in Malaysia. What can you & your fellow Malaysians do about the haze crisis? Gain insight with 16 personal finance tips to beat the haze crisis!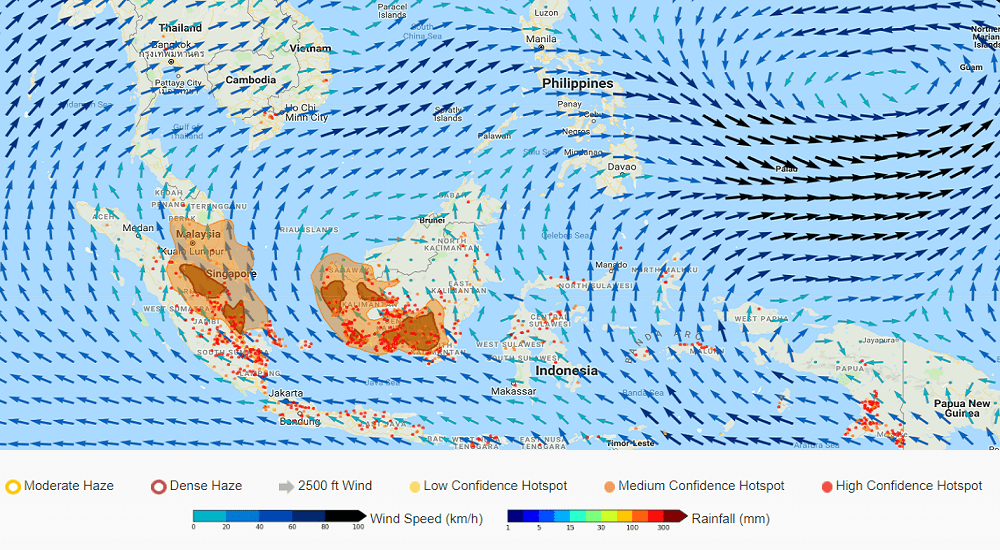 The annual haze is back with a vengeance! More Malaysians than ever are teary eyed, not with joy, but as smoke gets into their eyes! While Indonesia may claim it's not their fault, the smart evidence would point to our neighbors have something to do with the situation in the air. So *ahem cough ahem* without further ado, here's a quick update on the haze situation and 16 financially savvy tips to survive the haze.
Hazy Days
ASEAN Specialised Meteorological Centre (ASMC) issued a warning that the transboundary haze is expected to worsen with winds blowing from the south to Malaysia and to last at least the entire month of September.
Indonesia's meteorology agency rejected accusations of haze from fires in Indonesia saying that it's #fakenews and that there is no transboundary haze as reported by some foreign media.
Large parts of Peninsular Malaysia from Perak southwards, Singapore, and west Sarawak are the main areas affected with haze has been blown by the prevailing winds.
Some Malaysians (and Singaporeans) have even got creative in trying to do "something" about the haze…
UPDATED ACTION PLAN

For Sabah & Sarawak, point your fans South. pic.twitter.com/4YIrZcnWGA

— Farhan (@lamkanahraf) September 11, 2019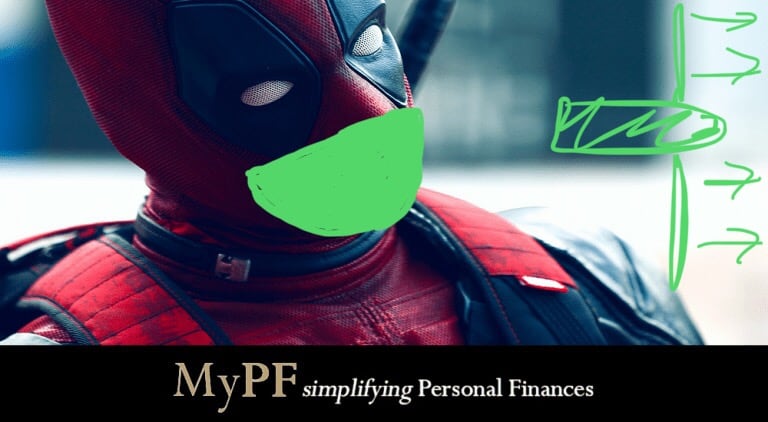 16 Financial Savvy Ways to Survive the Haze
Turn on your air conditioning at home if it helps but set your temperature ~23-24 degrees Celsius which helps reduce electricity consumption and do keep your air-cond filter clean.
If you have multiple air-conds at home (or are purchasing a new air-cond) use the newest one preferably with an inverter, and with the highest energy saving rating.
Turn on your other fans together with your air-cond to help the air circulation and give you a cooling sensation (instead of blasting the air-cond at high.) You can also turn your air-cond fan setting itself to high. It actually makes very little difference in electricity consumption whether your air-cond fan is set to low, medium or high. But don't turn on the "fan only" mode without turning on your air-cond cooling.
You don't have to switch on your air-cond the entire night (or day). Switch it on for the hours that you are using and then turn it off or go ahead to set the sleep mode timer.
If you are getting a new fan to cool yourself, consider a tower fan which projects a wall of air that cools a large area or a whole-room fan that cools the entire room more efficiently. There are also purifying fans which may be cheaper than getting a fan and purifier separately.
Keep your room doors closed and try to keep the haze from entering your rooms or home. Stay indoors if you can and limit your time outdoors if you can.
Choose exercise that you can do indoors instead of exerting yourself outdoors in the haze. Limit yourself from breathing deeply in harmful particles in the haze.
Try to avoid sitting in you car with the engine on and air-cond running trying to avoid the haze. It's not so much about damaging your car (it actually causes little to no damage to your car), but you do end up burning petrol unnecessarily. And if you're in the car idling for lengthy periods of time, you risk carbon monoxide poisoning or your car overheating especially if you drive an older model. Furthermore, you're contributing to air pollution with your emissions!
If you need to buy tissue paper for your sinus issues blowing up due to the haze, buy in bulk. A box of 4 tissue boxes is ~30% cheaper than even a value pack of small tissue packs (and even more so for smaller/single tissue packs). Or if you're really cheapo, go for toilet paper for even more value.
Get the right kind of masks. N95 masks are called as such as it filters 95% of air particles. Don't try to save money by buying cheap single-ply surgical masks, cloth masks, or worse – trying to re-purpose clothing into a face mask (!). If your mask is damp, it's time to change it.
Make sure you don't overpay for masks. Malaysia's government has set a ceiling price of RM100 for a whole box and RM6 per unit. Buying in bulk may be cheaper – split it with your family and friends.
Wear the N95 (or better) mask properly fastened and fitting well to filter dust particles from coming in. For children, do get a kids size mask as an adult mask is too large and doesn't fit/filter out dust particles well.
Take more fresh fruits and vegetables which will help boost your immune system. Citrus fruits, broccoli, garlic, ginger, and spinach are reasonably priced and easily available.
Increase your water intake as a super low cost and effective way to stay hydrated and healthy in hazy weather. More water also helps your kidneys flush away toxins saving your big money from having to pay a visit to the doctor.
But if you do need to see a doctor, do go ahead to visit the doctor once there are early signs. If you allow it to worsen without seeking medical attention, it may further escalate and cause you even more to your health and wealth.
If you really MUST turn on your fans and blow them towards our neighbors in Indonesia, you should only do so if the haze is covering your area. If you're in northern Peninsular Malaysia, east Sarawak or Sabah, you're literally just blowing the breeze. While it's a good measure of solidarity, you aren't helping at all. (Editor: We didn't say the rest of the folks are really helping either!)
An Appeal to to Indonesia, Malaysia, and Singapore
A BBC news correspondent was in Kuching yesterday and interviewed a Malay pakcik at Main Bazaar asking him how he felt about the haze caused by Indonesia.

The pakcik said: "ASAP TEBAL".

BBC Far East reported an hour ago saying that Sarawakians think that the haze situation is "ACCEPTABLE"! 😆
The haze ain't acceptable! So please do make peace and focus on a permanent solution for the sake of all 3 nations! Here's a free suggestion too.
"Maybe the Indonesian government should just 1) identify the heat spots with technology 2) confiscate all the land that is being burnt and 3) turn these lands into reserves. Just saying." ~Robin Lee on #hellohaze
You May Also Like
Share your other financially savvy tips to survive the annual hazing.