Drone and missile attacks targeted two of Saudi Arabia's oil processing facilities on Saturday impacting 5% of the world's oil supply. What is the aftermath of this attack? Donald Trump, Vladimir Putin, and Saudi officials weigh in.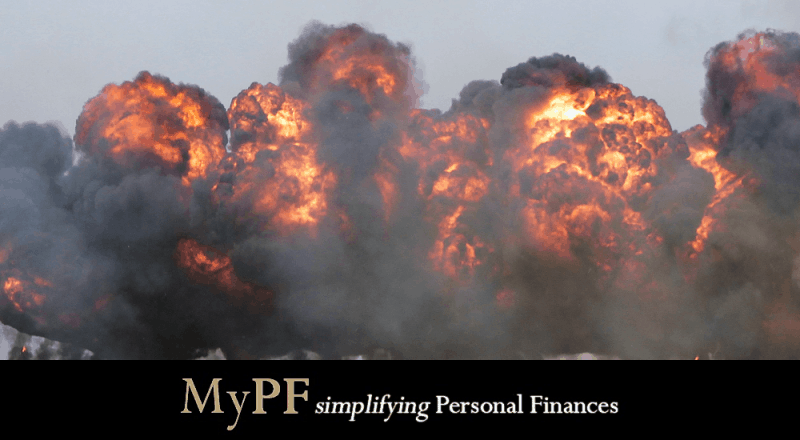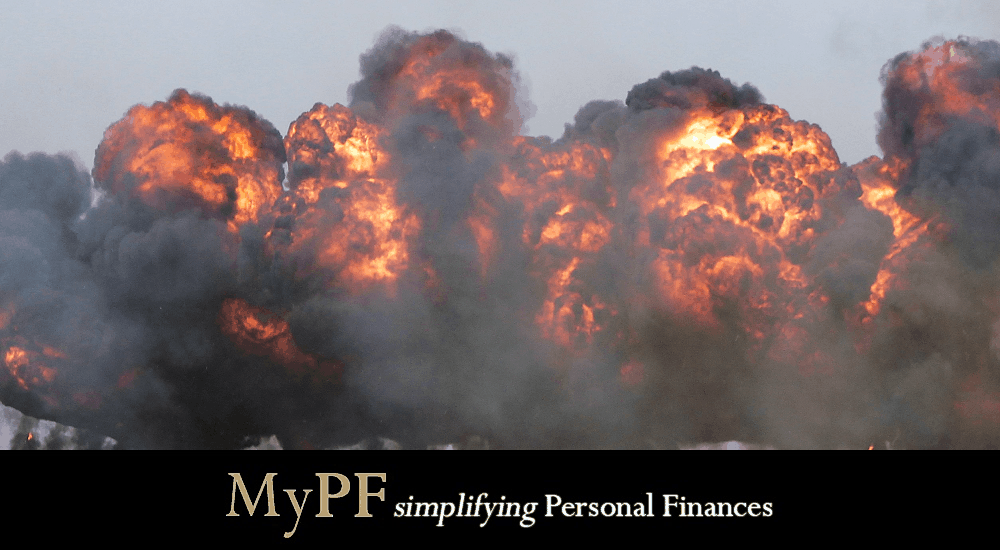 Saudi Arabia Drone & Missile Oil Attacks
Drone pre-dawn attack on Saturday September 15th wiped out the heart of Saudi Arabia's Aramco's oil processing facility.
Saudi Arabia's oil output cut by 5 million barrels or 50% impacting 5% of world's oil.
Claims of responsibility by Yemen's Houthi rebels for the attacks.
US intelligence claims attacks launched from Iran but Saudi Arabia says information is not definitive.
Saudi Arabia oil supply was attacked. There is reason to believe that we know the culprit, are locked and loaded depending on verification, but are waiting to hear from the Kingdom as to who they believe was the cause of this attack, and under what terms we would proceed!

— Donald J. Trump (@realDonaldTrump) September 15, 2019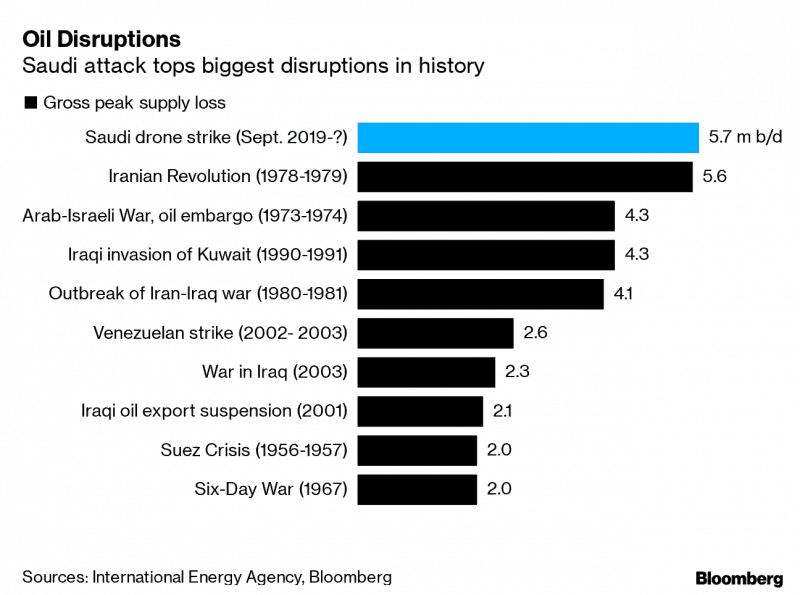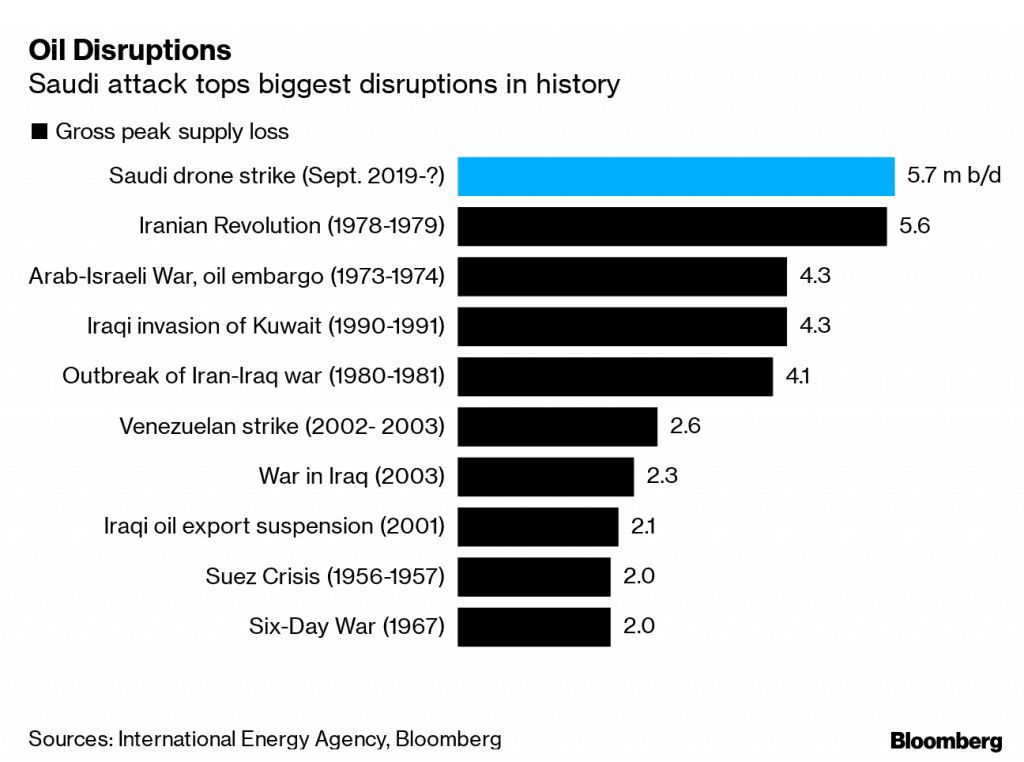 Aftermath or Only the Beginning?
Brent crude oil prices +14.6% to $69.02 a barrel which is the largest gain on record.
WTI crude oil prices +14.7% to $62.90 a barrel.
Energy companies stocks +10.0% to +30.0% and created trading opportunities.
Expected positive short-term impact on stock market but beware risks of drawdowns.
Currencies of commodity-linked nations (including Malaysia) rise.
Globally longer-term impact expected to be mitigated with nations petroleum reserves, alternate oil sources, and alternative energy sources.
Petrol prices at the gas station expected to rise slightly but not drastically.
Raised tensions between US and Iran, and US and Saudi Arabia relationships.
Saudi Arabia invites global experts to investigate the attacks.
Russia's President Vladimir Putin proposes missile defense for Saudi Arabia.
US and Saudi officials divided with some wanting military action while others worry that attacking could trigger a wider regional war.
"Do I want war? I don't want war with anybody." ~Donald Trump, US President

"We are ready to provide respective assistance to Saudi Arabia, and it would be enough for the political leadership of Saudi Arabia to make a wise government decision – as the leaders of Iran did in their time by purchasing S-300 and as (Turkish) President (Tayyip) Erdogan did by purchasing the latest S-400 'Triumph' air defence systems from Russia." Vladimir Putin, Russia President
You May Also Like