e-MIS (Members Investment Scheme) was introduced by KWSP to allow EPF members to diversify their retirement portfolio their own way via EPF i-Invest portal.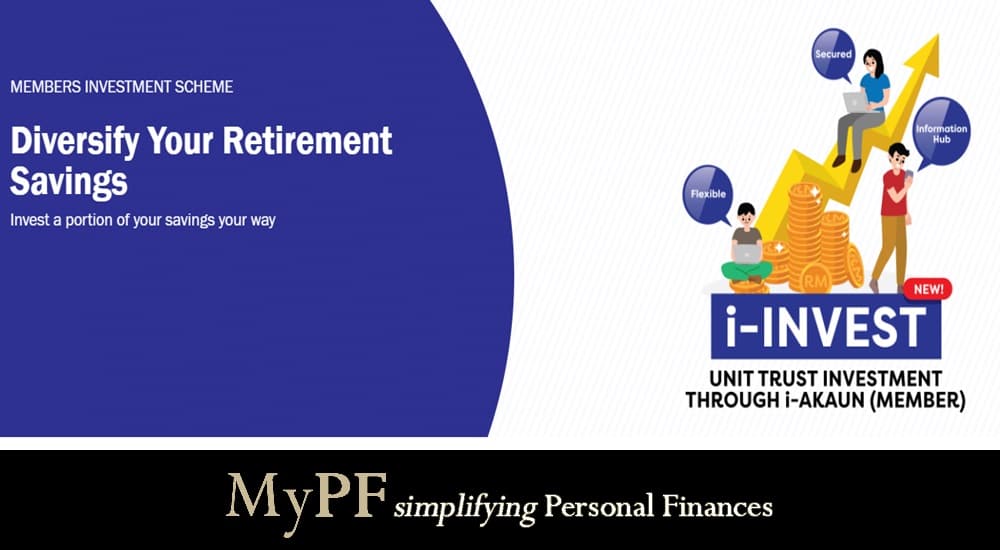 The EPF e-MIS scheme was introduced by EPF for those who have sufficient savings to transfer funds from Account 1 to their selected investment via Fund Management Institutions (FMI). These can be Unit Trust Management Companies or Asset Management Companies, that must be part of KWSP's list of appointed FMIs. The newly introduced online portal i-Invest allows EPF members to access this scheme through their i-Akaun, giving greater flexibility and control, while doing so in a secure manner.
Before getting started, it is important to know the requirements.
Applicants must be Malaysians, Permanent Residents or Non-Malaysians that have been registered as an EPF member since 1st of August 1998.
Applicants have to be 54 years of age or below.
Applicants must have sufficient funds with EPF. To calculate, refer to the KWSP website, or click here

How to apply
a)