e-MIS (Members Investment Scheme) was introduced by KWSP to allow EPF members to diversify their retirement portfolio their own way via EPF i-Invest portal.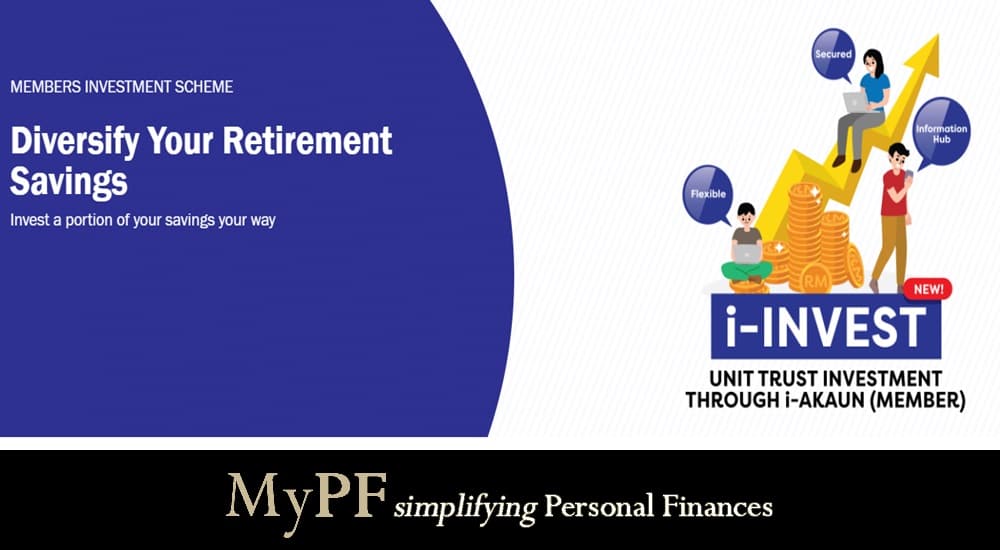 The EPF e-MIS scheme was introduced by EPF for those who have sufficient savings to transfer funds from Account 1 to their selected investment via Fund Management Institutions (FMI). These can be Unit Trust Management Companies or Asset Management Companies, that must be part of KWSP's list of appointed FMIs. The newly introduced online portal i-Invest allows EPF members to access this scheme through their i-Akaun, giving greater flexibility and control, while doing so in a secure manner.
Before getting started, it is important to know the requirements.
Applicants must be Malaysians, Permanent Residents or Non-Malaysians that have been registered as an EPF member since 1st of August 1998.
Applicants have to be 54 years of age or below.
Applicants must have sufficient funds with EPF. To calculate, refer to the KWSP website, or click here

How to apply
a) Apply via Agent/IPD counter.
Select from a list of appointed FMIs/related IUTA who will mange the investments on your behalf. You can refer to KWSP's appointed list here.
Prepare and complete the application form that is provided by the FMI, along with a copy of identification, such as a Malaysian identification card or passport.
Once all of the documentation is prepared, submit them to EPF via the chosen FMI agent/counter IPD,
OR
To use i-Akaun (Member), first time users must be registered and have a mobile phone number linked to the account to receive TAC. Click here for more information for first time users.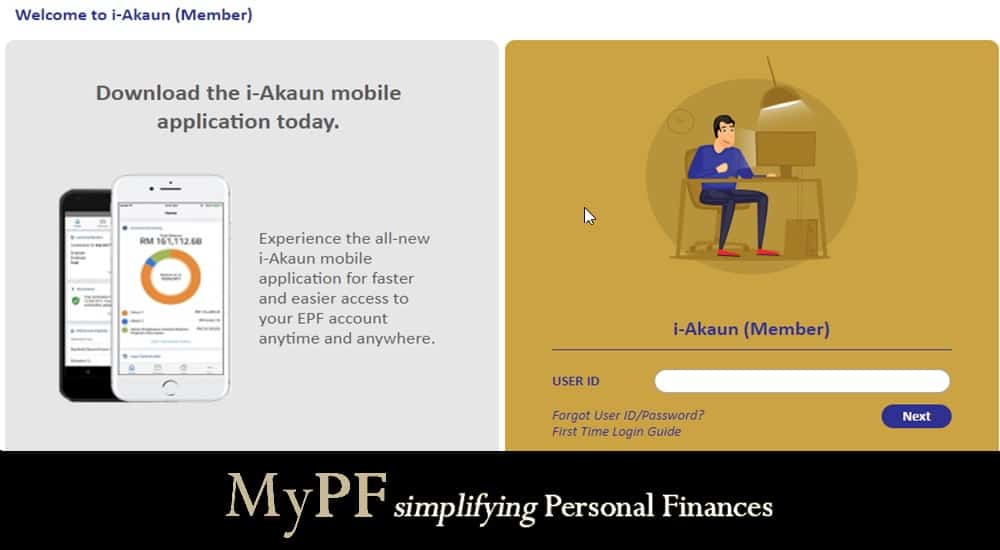 How to use i-Akaun to apply for e-MIS.
Login to i-Akaun (Member). Select 'Investment' and then 'Transaction' from the top of the page.
On the left panel, click 'Buy" and select the chosen FMI and Unit Trust (UT) fund.
An entry will be displayed showing the UT's name and a host of other details, such as the volatility rating and minimum initial investment amount. Key in the amount to invest in the input box to the right of the details.
Once satisfied with the amount, click 'Proceed to Checkout' button at the bottom right hand corner.
A checkout page listing the investment chosen will be displayed. Click the 'Buy' button at the bottom right hand corner, and a 'Terms and Conditions' pop-up window needs to be closed with a tick on the checkbox to agree, and click 'OK' to continue.
Depending on the FMI and UT fund chosen, be prepared to be re-directed to another site to complete the transaction. Follow the instructions on screen to complete.
It will re-direct back to the i-Akaun page where authorization of the transaction via TAC will be sent to the applicant's mobile phone to verify identity. Click 'Proceed' and a summary of the application will be shown.

How to select the correct Unit Trust for you?
Take note that applications, once submitted, cannot be revoked. No service charge is imposed by EPF, but FMIs may do so at their discretion. All investment risks are assumed by the applicant.
Before deciding to invest, applicants should have a well defined idea of what their overall personal investment plan & asset allocation goal should be. This will help determine the next step, which is to sort and filter funds based on those desires asset and sector allocation.
Use statistics such as historical returns and fund rating agencies like Lipper Leaders and Morningstar to make informed decisions.
Working with a licensed financial planner will certainly be helpful in shortlisting potential funds and setting the correct goals.
Interested in e-MIS but uncertain how to proceed?
Signup for a MyPF membership and get connected to a licensed financial planner!

For further inquiries regarding e-MIS, you can contact EPF
Drop an enquiry at www.kwsp.gov.my
Operating Hours: Mon – Fri 8.00AM to 6.00PM
(Excluding Saturdays, Sundays, Federal Territories and Selangor Public Holidays)
You May Also Like
Do you think you would be applying for the e-MIS scheme? Let us know at the comments down below.