TnG eWallet, Boost and GrabPay have been announced as the selected e-wallets for Government e-Tunai Rakyat.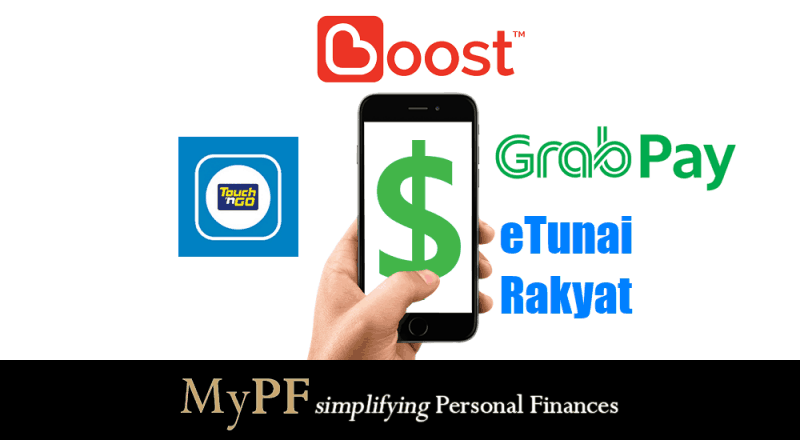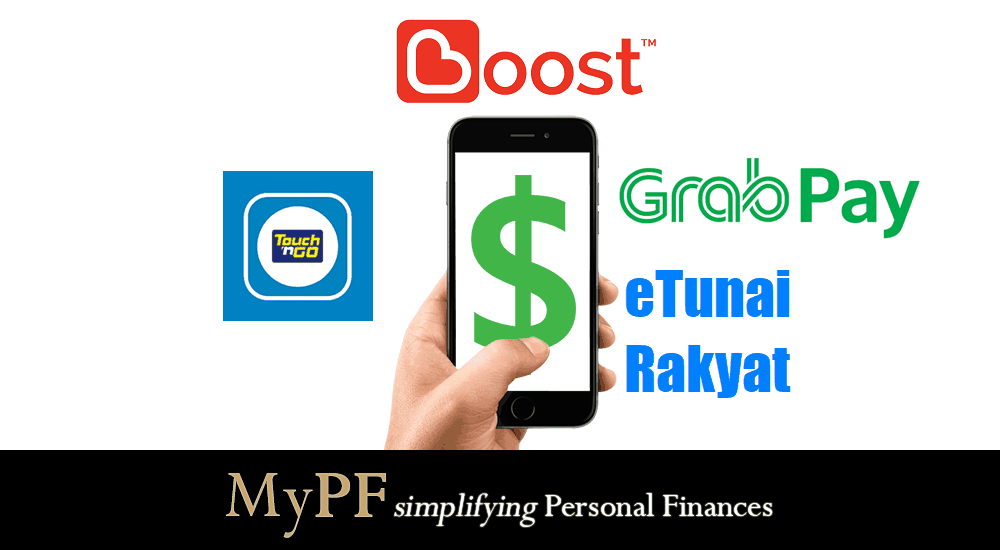 What is the e-Tunai Rakyat Program?
RM30 will be given into individual e-wallet accounts to encourage cashless spending and transactions.
"Malaysians 18 years of age and above and who earn less than RM100,000 annually will be eligible to receive RM30 each through any of the participating e-wallets." ~Khazanah Nasional
Eligibility
Malaysian citizen with NRIC.
18 years and above in 2020.
Annual income of less than RM100,000.
Impact
Increase usage of e-Wallet users especially senior citizens.
Federal government allocation of RM450m
Application
Application Start: January 15, 2020
Application End: Mar 14, 2020
Application Submission: respective e-wallet providers
e-Wallet Providers
Comparing e-Wallet Options
e-Wallet
Cashback
Est Cashback/Savings
Features
Withdrawal
Auto Topup
Tx Protection
FavePay
Yes (Same merchant)
5.0% - 10.0%
Discounts
N/A
N/A
No
BigPay
Yes (Points)
0.1% / 3.0%
AirAsia; 0% Fee FOREX, P2P
Yes (RM6 / 8 overseas)
No
No
Razer Pay
No
0.0% (10.0% for zGold)
Razer Store, Virtual Currency, P2P
Yes (verified)
No
No
Touch 'n Go App
Yes (Promos)
0.0% - 20% (promo only)
TnG Card/Top-up
No
Ye