The future of one of the most precious of metals in the world can be greatly affected unless the Covid-19 pandemic is contained soon.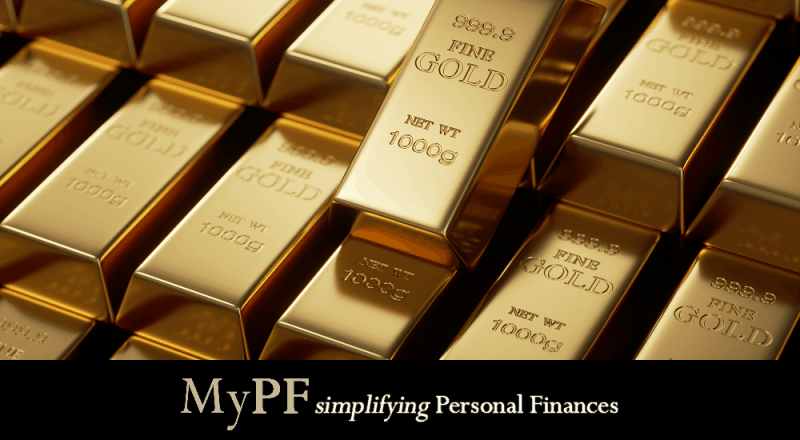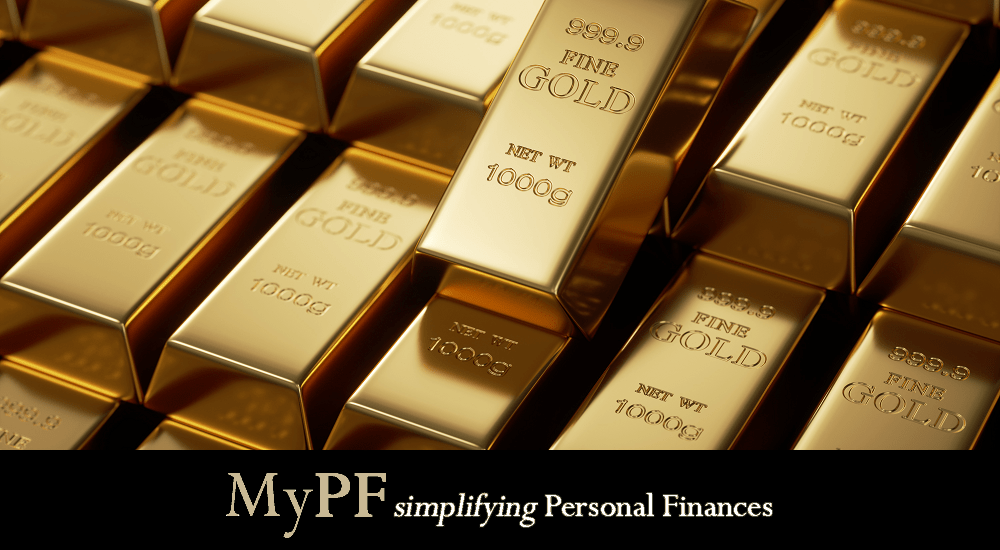 CGS-CIMB Research in its Asia-Pacific Strategy note on April 17, said that the economies shutdown (even on and off) can impact current and future of gold.
"The market performance of gold in the midst of the Covid-19 crisis has left its fans a little puzzled. From a peak of US$1,703/oz on 9 March, gold retreated to US$1,451/oz on 16 March – a 15% decline. And of concern to asset allocators, the price of gold has tended to move in line with equities since late-Feb. When VIX peaked and turned down from 19 March, gold bottomed and rallied along with the S&P 500. This raises questions about the usefulness of gold for portfolio diversification in this environment,"
They also added that while the market digests the damage to the global economy caused by Covid-19, gold is unlikely to perform well, with the impact of the shutdown at least initially being deflationary in nature.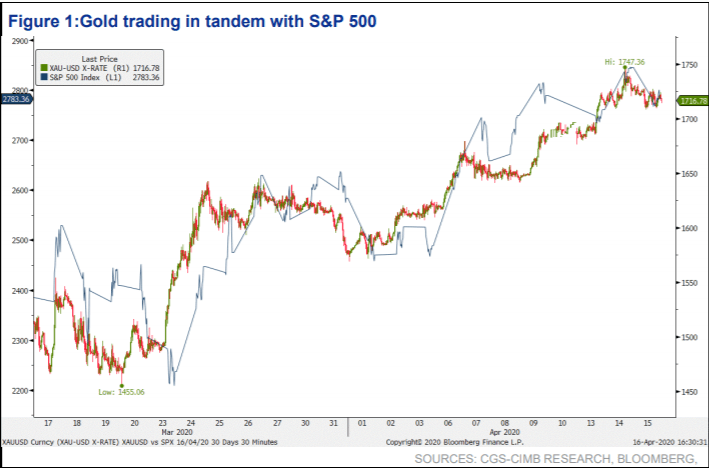 CGS-CIMB explained that physical wars destroy capital and productive capacity, and when they conclude, release demand, creating excess demand vis-à-vis supply, resulting in inflation.
 "Some time in the future when central banks print more money in an attempt to inflate away the debt that their shareholders in their respective governments have accumulated, there will be inflation and gold will shine in such conditions. Gold will shine when investors lose confidence in the US Dollar. Right now, the reverse is true. There is still high demand for the US Dollar. And if risk asset markets resume their declines, there is little reason to hold gold. The value of everything else will then fall relative to cash,"
Gold supply halted by the Covid-19 pandemic
Investors in Malaysia who are looking to acquire gold may experience some difficulty in getting their hands on this precious metal as a supply halt caused by