StashAway Malaysia launches cash management fund StashAway Simple. MyPF reviews the money market solution provided by this robo advisory.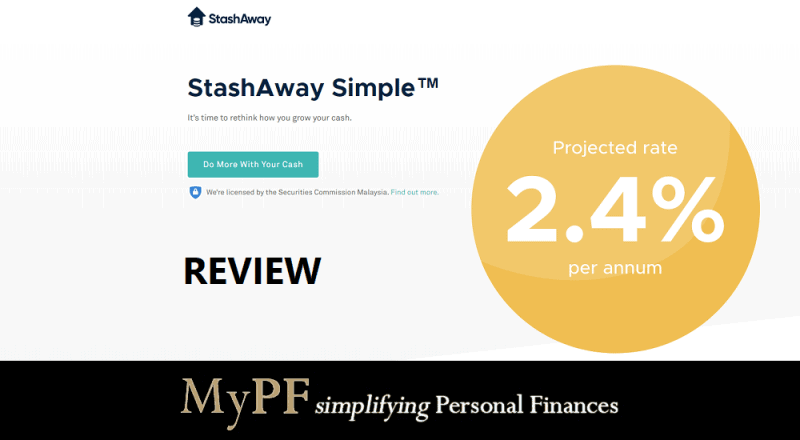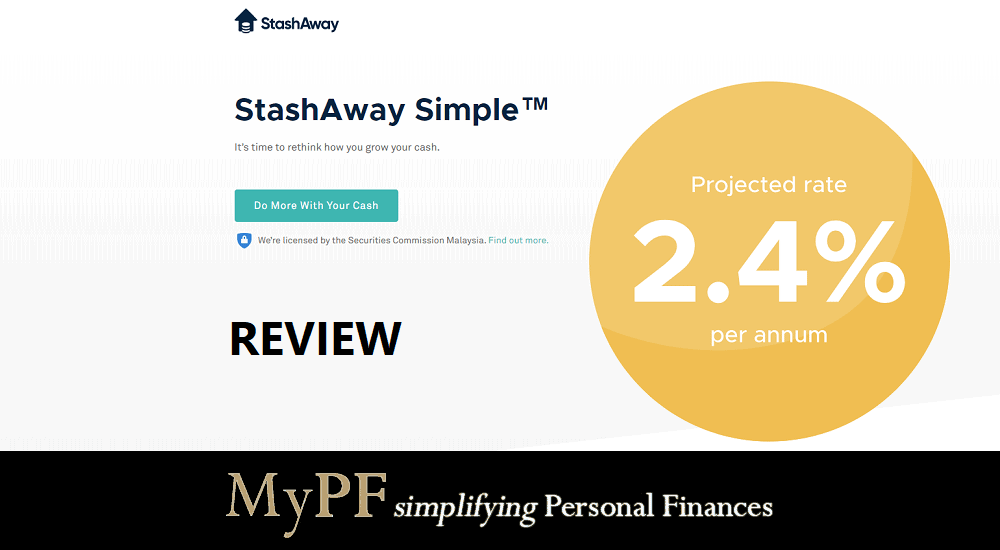 What is StashAway?
StashAway is a data-driven digital wealth management platform that personalizes financial planning and portfolio management for the vast range of needs of both retail and accredited investors and was the first robo advisory to launch in Malaysia in July 2017.
StashAway Simple is a cash management solution launched on June 15, 2020. Prior to this StashAway Simple was launched by our neighbors south in Singapore first on November 2019.
What is StashAway Simple?
A Cash Management solution invested in money markets compared as a alternative to fixed deposits or high yield savings account.
Returns estimate of 2.4% per annum with flexibility in amount and duration invested.
Shariah-compliant as underlying fund is invested in Islamic money market instruments and fixed deposits.
Underlying Fund: Eastspring Investments Islamic Income Fund
General Info
Sector: Income / Islamic money market
Launch price: 0.50 (current NAV 0.5190 – not fixed price)
Income distribution: monthly (if any)
Fund Performance (An