Warmest greetings from the friendly folks at MyPF! We come from a variety of backgrounds offering unique perspectives yet are united in simple passion for Personal Finances. We would love to get to know you better so please do leave us a comment on an article or contact us.

Stev Yong (MyPF Founder & CEO)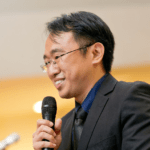 Stev believes in simplicity, growth and value for his passions – people, personal finances, and processes (businesses). After 7 years of employment, he left a comfortable salaried corporate job to start MyPF. He practices what he shares, recommends what he uses, and is an active passive investor (no typo there) for close to two decades now.
Stev's mission is to help people grow, especially financially. All this so we can have the freedom of choice – to focus on who and what truly matters in your life.
Stev has a Bachelor's of Science, a MBA and CFP (Cert TM). He brings with him real-world business experience from his previous roles as a senior division manager, business development manager, and trainer-facilitator.
Stev enjoys spending quality time with his better half, serving, reading, writing, and drinking (usually just) two cuppas kopi daily.
Connect with Stev at [stev.yong at mypf.my], LinkedIn or Twitter.

Vivien Lim (MyPF Media & Communications Head)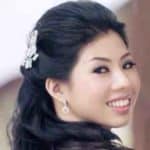 Viv with her experience handles MyPF's Media and Communications.
She has a double major in Psychology & Communications (Hons). She has a Master's degree in counselling after training abroad in New York and Malaysia. Viv is also a licensed and registered counsellor in Malaysia.
Viv draws financial inspiration from her hubby and her late akong (grandfather).
Viv's passion and fulfillment is in touching someone's life and guiding others in discovering their search for meaning and being the best they can be!
Connect with Vivien [vivien.lim at mypf.my]
Read articles by Viv.

David Yong (MyPF Technology Head)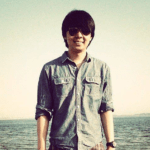 David graduated with a degree in economics from The London School of Economics and Political Science. He is now based in KL and actively simplifying and growing his own Personal Finances.
He is our tech lead for MyPF web development and IT.
David also enjoys in no particular order: coding, eating, and hacking.
"On ne voit bien qu'avec le cœur."

Ryan Seah (MyPF Nothern Regional Manager)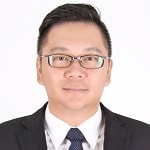 Ryan believes there is much more to life than just living. Everyone needs to have a mission in life. And to achieve a balanced life, one's goals to achieve includes body, mental, finance, career, and relationships.
Ryan started with risk management advisory at the age of 24, growing along the way in the financial services industry. Ryan believes and practices  financial management covering all three aspect of financial planning – wealth protection, wealth accumulation and wealth distribution.
Ryan "Ironman Seah" is a triathlete, enjoys travelling and believes the best way to learn is by joining sporting events and trying out new cuisine in different countries around the world.
Connect with Ryan [ryan.seah at mypf.my]
Andrea Liew (MyPF Head Editor)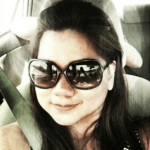 Andrea is our MyPF newsletter and articles Editor boss. She is also a wizard (sorceress?) in writing and readable design.
She holds an honors degree in Information Technology and has been masquerading as a technical writer in the electronics industry for over 12 years.
As a Jane of all some trades, Andrea dabbles in multiple interests. In her natural habitat, she is often found surrounded by books or planning her next adventure.
Connect with the Editor [editor at mypf.my]
Read articles by Andrea.
Iqbal Mat Yaakob (MyPF Malay Editor)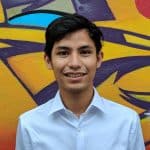 "Be hungry, be curious but mostly be curious" is the phrase that Iqbal embodies everyday. Having a curious mind might get a cat killed but so far it had kept Iqbal alive and well.
As a Biochemistry major from University of Manchester, Iqbal applies scientific thinking towards financial concepts and aims to simplify it at the best of his ability to the Malay-language reader.
Iqbal writes on anything related to financial/general reading in Malay and currently pursues Certified Financial Planner (CFP) accreditation. In addition, he is licensed by Federation of Investment Managers Malaysia (FIMM) and Malaysian Takaful Association (MTA). At 25 years old, he invests largely in stocks, unit trust and fintech.
Read articles by Iqbal.

Samantha Yong (MyPF Social Media & Community Manager)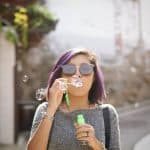 Sam is a highly motivated individual with strong social media, PR, copyrighting, editorial and writing skills.
She also has advanced skills in professional photograph, developing market collaterals and is proficient in Japanese.
Sam's favorite place in the world is Disneyland!

Peter Pang (MyPF Investment Analyst)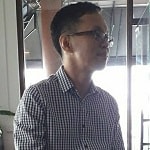 Peter is passionate in learning, investing and wealth creation.
He excels in technical and macro analysis (boosted by his engineering background and training).
Peter is bilingual in English & Chinese and shares his views on both economical and technical topics.
Read articles by Peter.

Ken Lee (MyPF Investment Analyst)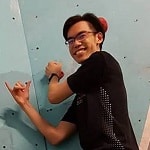 Ken is our Bursa investment analyst with a passion for learning, investing and financial growth.
Ken is highly motivated, dedicated, and driven to achieve his planned goals.
In between, Ken likes staying healthy and hanging out.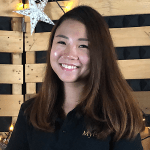 Catherine is the host of the My Personal Finances PodCat.
She does research on and asks guests on our show (sometimes difficult yet relevant) questions.
Cat is also a travel and fitness freak.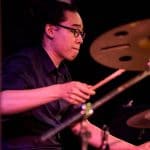 Jerry is the sound engineering & audio production lead for the MyPF Digital team.
He brings with him a passion for music and audiovisual.
Jerry also teaches drums to boys and girls of all ages.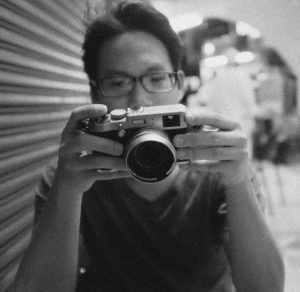 Joshua is our video director for the MyPF Digital team.
He brings with him passion and creativity in the digital space.
Joshua hopes to develop digital content and continue to grow in both finances and filming.
Eric is a qualified chartered accountant since 1992 and a member of Malaysian Institute of Accountants (MIA). He received his Diploma in Financial Accounting from TAR College and subsequently professional accountancy from ACCA.
He has 25 years working experience in different finance-related jobs. He is now a consultant, and personal finance and business writer. His main goal is to help and educate non-finance professionals to understand and solve their personal finances problems. He believed everyone should be financially literate because everything we do has money implications!
Eric currently resides in Kuala Lumpur, Malaysia with his wife and two young children.
"Financial Literacy is the gateway to Financial Freedom"
Read articles by Eric.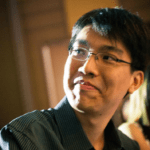 Zack is an SMT veteran who wants to share the methods behind the madness he employs in cost savings.
His day job often takes him half the world away, where he experiments with ways to save money. He holds a degree in Electrical Engineering and has collected several quality accolades, including a DSS Green Belt.
In his spare time, he follows the eSports competitive scene and loves to build custom PC rigs.
Read articles by Zack.

Thenesh Gunasilan (MyPF Writer)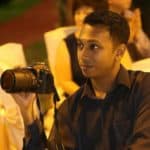 Thenesh "T" is an engineer and an avid property investor.
He holds a masters degree in engineering & is quite the hands on kinda guy.
T hopes to help share on how to save money, make money, and have lots of fun while doing both!
Read articles by Thenesh
You May Be Interested