The Financial Doctor show notes and digital channel guide. Like, subscribe and share so we can produce even more awesome content!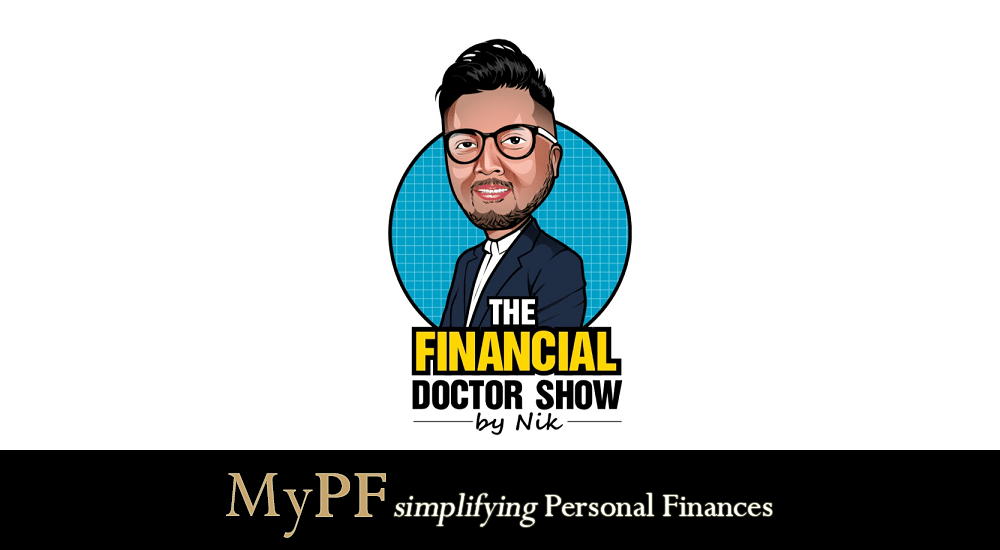 The Financial Doctor Show
A weekly Vlog by Nik providing financial education on what is financial planning and how it is relevant in our lives.
Format: Vlog (Video Blog)
Host: Nik Adlan (#NikFinancialDoctor)
Description: A weekly financial Vlog on financial planning and it's relevancy in our financial well-being.
Languages: Bahasa Melayu, English (+ Manglish lah)
The Financial Doctor Show E00000: Official Pre-Diagnosis (Teaser)
Official Teaser for The Financial Doctor Show! Watch short snippets of Nik getting interviewed on My Personal Finances PodCat, and upcoming episodes covering life priorities, your financial tank, and more!
The Financial Doctor Show E00001: What are Your Life and Financial Priorities
What are your priorities in life? Why are these your priorities? Can you quantify and measure them? How do your life priorities relate to one another holistically?
The Financial Doctor Show E00002: So Many Priorities But So Limited Resources
All of us have finite resources. How then do you allocate your resources towards your priorities wisely? What is the relationship between your financial funnels, your financial tank, and your life priorities?
The Financial Doctor Show E00003: Filling Up Your Financial Tank
The Financial Doctor gives you the 4 factors to power up your financial tank! What factors should you accelerate on and what factors should you pull on your brakes.
Jom Tayang MyPF Digital
Subscribe to MyPF Digital to be notified on new The Financial Doctor Show releases!
You may also like… My Personal Finances PodCat hosted by Catherine.