EPF historical returns data since inception in 1952, current investments overview, dividend calculation, and future performance estimates. Now including EPF Simpanan Shariah returns.
Updated: Feb 22, 2020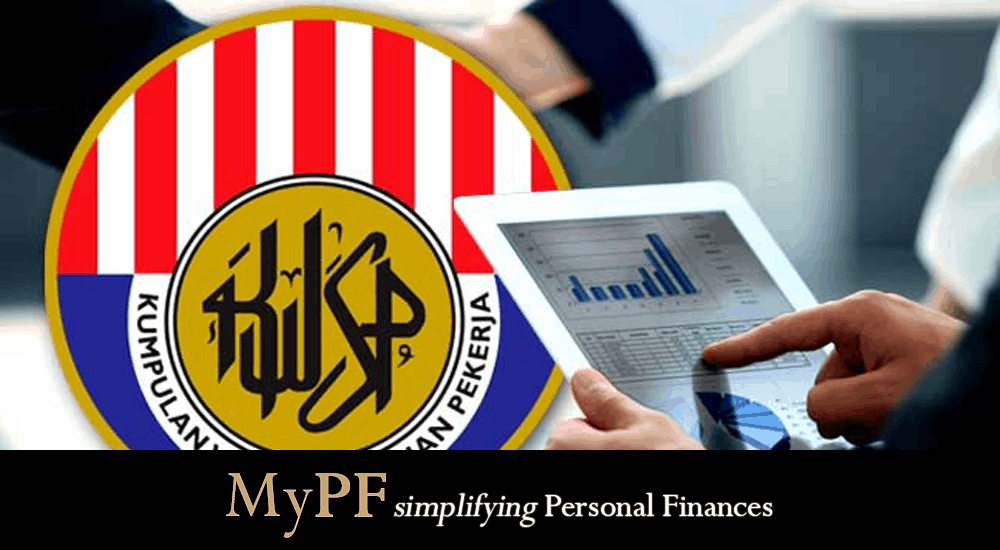 EPF Historical Performance




EPF Investment Diversification Goals
50% fixed income
40% equities
10% others
How did EPF perform in 2019
EPF Conventional Savings: 2019 dividends of 5.45% with payout of RM41.68b.
EPF Simpanan Shariah: 2019 dividends of 5.00% with payout of RM4.14b.
Total dividend payout for 2019: RM45.82 billion.
Payout amount required for every 1% dividend rate for 2019: RM7.65b for  Conventional and RM828m for Simpanan Shariah.
Assets under management grew to RM924.75b.
3 year average dividend for Conventional after adjusting for inflation: 4.33%, (2.33% above 3 year rolling target of 2.00%).
For Muslim's who have not switched to Simpanan Shariah, the dividend purification rate for 2019 is 71% of total dividends.
EPF membership: 14.6m (+2.8%).
Registered employer base: 522,300 employers (+3%).
i-Akaun subscribers: 7.6m (+24.6%).
How did EPF perform in 2018
EPF Conventional Savings: 2018 dividends of 6.15% with payout of RM43.00b.
EPF Simpanan Shariah: 2018 dividends of 5.90% with payout of RM4.32b.
Gross investment income of RM50.88b (46.26 Conventional + 4.62b Simpanan Shariah).
Payout per 1.00% of dividends = RM7.72b (2017: RM7.02b)
Cost to assets under management (AUM): 0.27%
Cost to gross income: 4.24%
Cost to average total asset: 0.17%
EPFs Investments Income Contribution 2018
Equities (Shares) Investment: 57.55% (29.28b)
Malaysian Government Securities & Equivalent and Loans & Bonds: 36.13