With the cost of goods continually increasing, how can you stretch your dollar & reduce groceries, dining, and coffee costs? Here are 30+ tips to be a smart and savvy shopper!
(Last updated: Sep 11, 2018)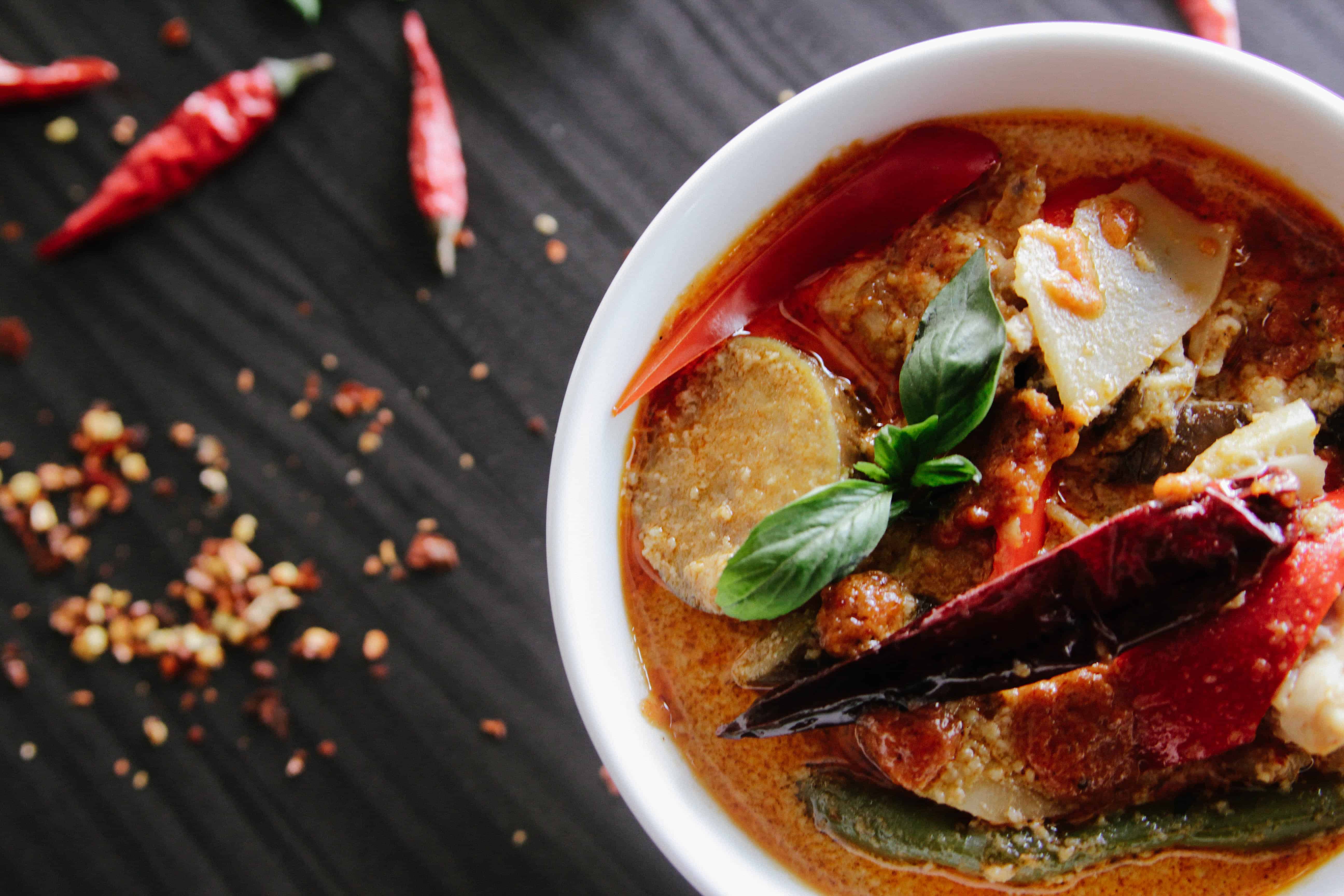 General Tips
Set a monthly budget for each category (e.g. dining out, groceries)
Consider using a credit card (1-5%+ cash back / points)
If cooking and is difficult & expensive to cook for 1 or 2 – organise a pot bless with a few friends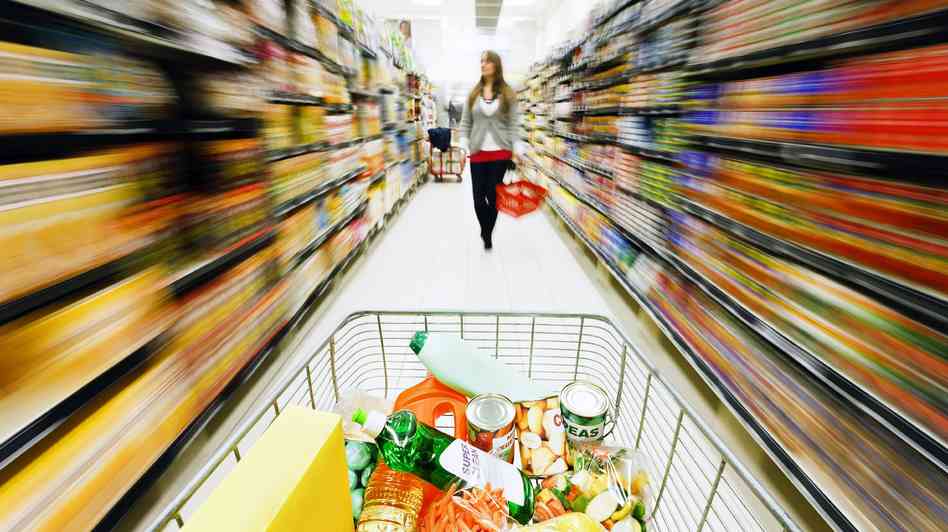 Groceries
Create a shopping list; avoid impulse purchases. Don't shop when you're hungry.
Be flexible and look for items which your eat that are on sale (supermarket loss leaders or closer to best by date).
Reduce junk food/unhealthy foods. Most healthy foods are cheaper and more nutritious.
Consider if you really need speciality (or even organic) food which costs more. Consider generic/store brand alternatives. Look for value (not cheap!) alternatives.
Use a calculator (re: on your phone) to calculate the price per unit.
Buy in bulk / on sale provided you know you will finish using all of it in a reasonable timeframe.
Bread/oatmeal for breakfast (healthier too!). Eggs are your friend with high protein, easy prep and low cost.
Eat simpler meals like fruits, salads and vegetables. Cooking at home can be cost effective if planned out well. Consider freezing leftovers/extra portions for a quick reheat saving you time (and money).
If you wine with your dine, look for quality which gives high quality at good value (e.g. Australian Yellow Tail).
If you frequent a particular mall/store, get the store's loyalty card (points & deals).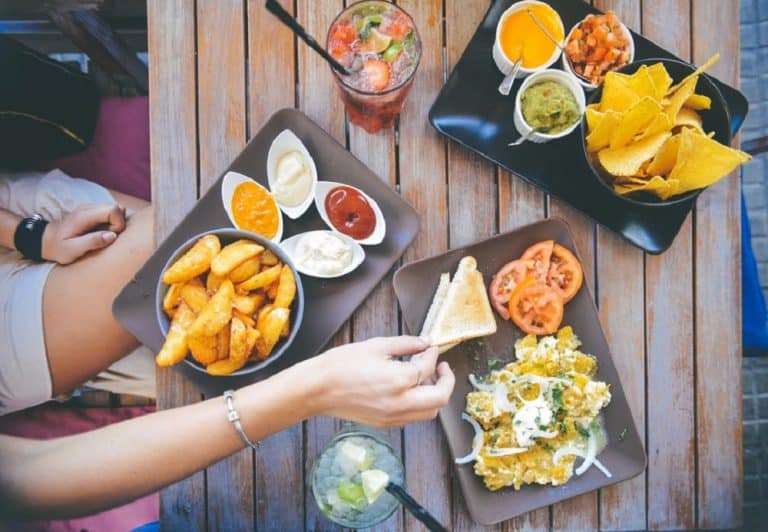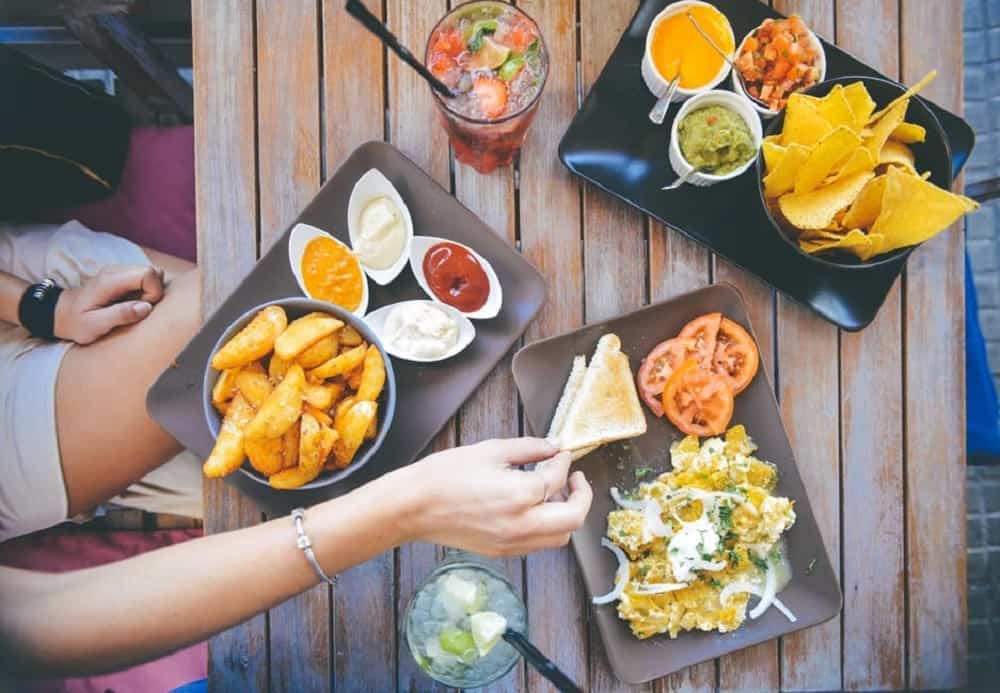 Dining Out
Check out online food reviews to see the menu, ratings, and other diners feedback like on TripAdvisor or our Malaysian food bloggers friend StevenGoh and Taufulou.
Order around the mid-price point for mains which usually give the best value. If not too hungry, consider ordering an appetiser instead of a main (the salads in some places like Chilli's are HUGE).
Couples (or bffs) can share drinks/bring own water out. If you MUST have drinks and drink like a camel, get a bottomless drink.
Or opt for water when dining out (Did you know Nando's has finally started serving plain water?)
Consider dessert options nearby the restaurant (it's often cheaper & tastes better!)
Mix dining at different price level places throughout the month (instead of mediocre overpriced meals daily, eat chap fan/nasi campur on weekdays then splurge on somewhere nice on the weekend).
Look our for credit card dining promotions.
Coupon sites try out new eating places; discount/privilege cards for fave frequents.
Use a dining/discount app like The Entertainer to get 50% off, buy 1 free 1 deals etc.
Enjoy your food, chew slowly, and treasure the company of your dining companions (no phones!)
Coffee
Order a small drink if you can't finish a large drink (eg "Tall" at Sbux which is not listen on the menu board).
Bring your own tumbler for RM2 off at Starbucks. Buy the tumbler when there's a sale (comes with a free drink too).
Order a brewed coffee instead of a fancy expensive diabetes inducing unicorn drink. Not only is it healthier, often brewed fresh (5min wait), you can request for milk (cold/hot/low-fat/soy) to make your own "ghetto latte".
Know your preference for light, medium or dark roasts. It doesn't have to be fancy or snobbish.

Light: lighter but more sourish
Medium: bitter and higher acidity
Dark: stronger but more oily

Arabica vs Robusta beans.

Arabica: grown higher altitude, slightly acidic, smooth
Robusta: grown lower altitude, bitter, stronger

Use the coffee chain's loyalty card/app for free drinks/promos.
If coffee is your religion, consider buying a coffee machine (or a simple filter/press) & get beans as it is much cheaper per cup (and healthier to boot!)
Store your coffee beans in a cool dark and dry place. Avoid direct sunlight.
For best results, grind your coffee bean