These local destinations have places of interest that are not only awesome but have good value too. Jom, cuti-cuti Malaysia!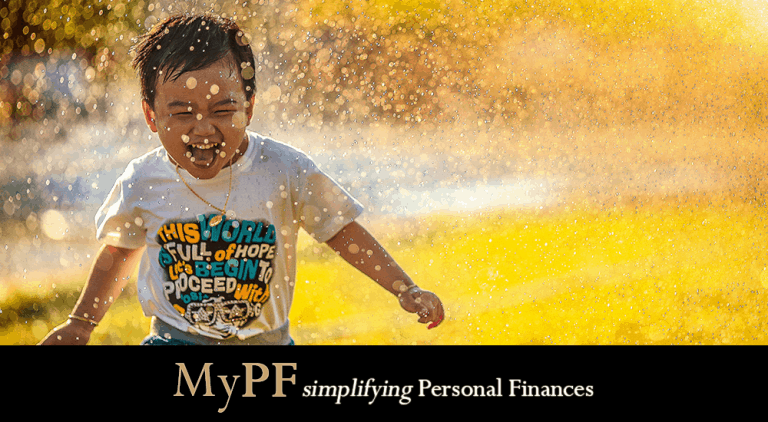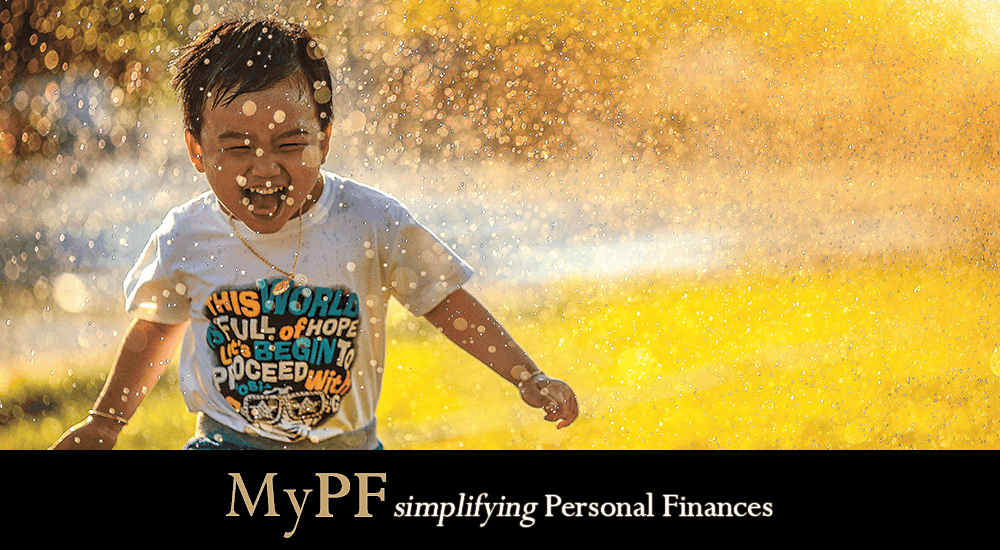 Our Malaysia a blessed with good weather, good food, and a wide variety of places of interest for any traveler. In this list of local places of interest by Malaysian state, we capture the main sights and must-visits of each state and federal territory. So, save some money by traveling local, and discover the wonders of our beautiful country.
Disclaimer: Not listing specific shopping malls, food stalls, or services available at these locations. That's half the fun of adventuring!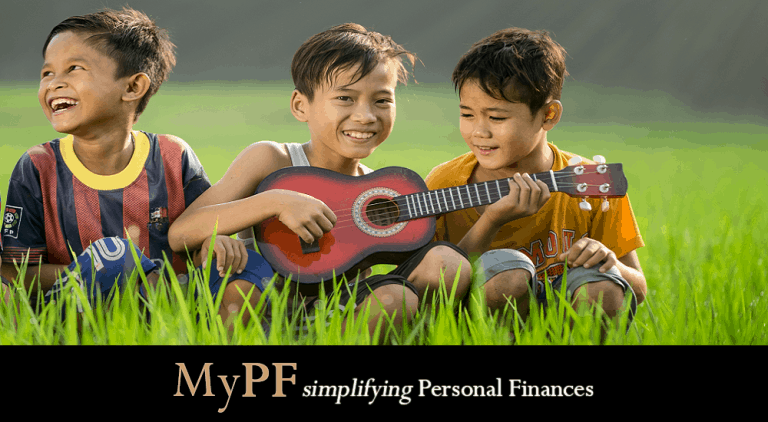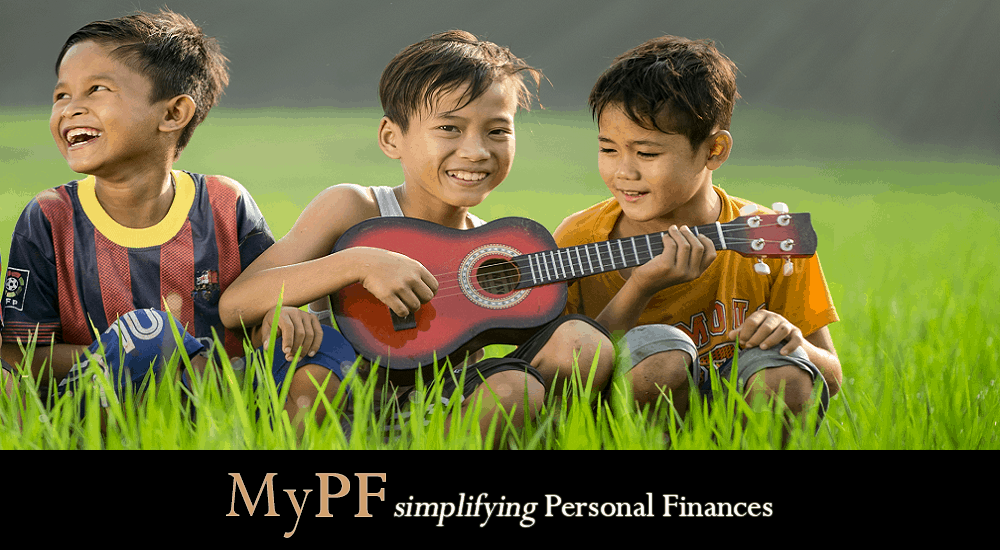 1. Perlis
Starting from up North, we begin with Malaysia's smallest state, Perlis. The only state to have a Raja as the head of state, Perlis is amazing for a time-out to enjoy the scenery. You ought to also take advantage of this border state's proximity to Thailand by arranging for a daytrip across the border, or stay on this side of the border and still enjoy delicious Thai-influenced food. Don't forget to also try the locally grown Harum Manis mangoes (seriously, one of the best mangoes ever) and have some sugarcane. Major towns in Perlis include the capital Arau and Padang Besar. If you're planning on speaking Bahasa Malaysia, locals in Perlis mostly converse in northern lingo ("loghat utara"), so be prepared for a little confusion!
Places of Interest:
Kelam Cave (Gua Kelam)
Kota Kayang Museum a.k.a Perlis State Museum
Tasik Melati Recreational Park
Taman Anggur Perlis
Wang Kelian Weekend Market
Arked Niaga Padang Besar
Padang Waremart Padang Besar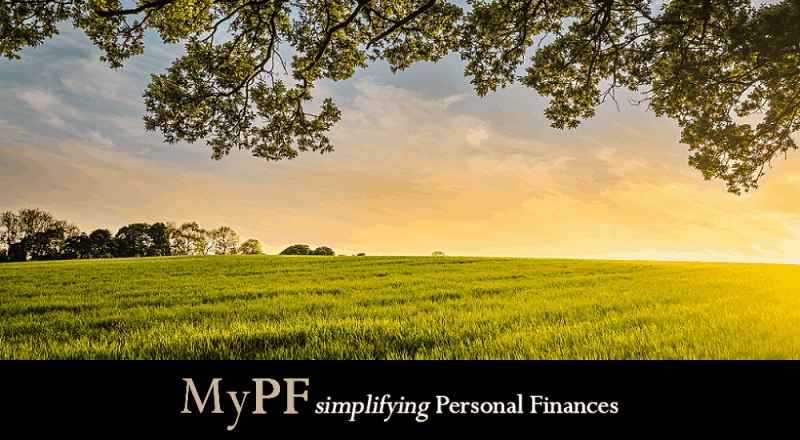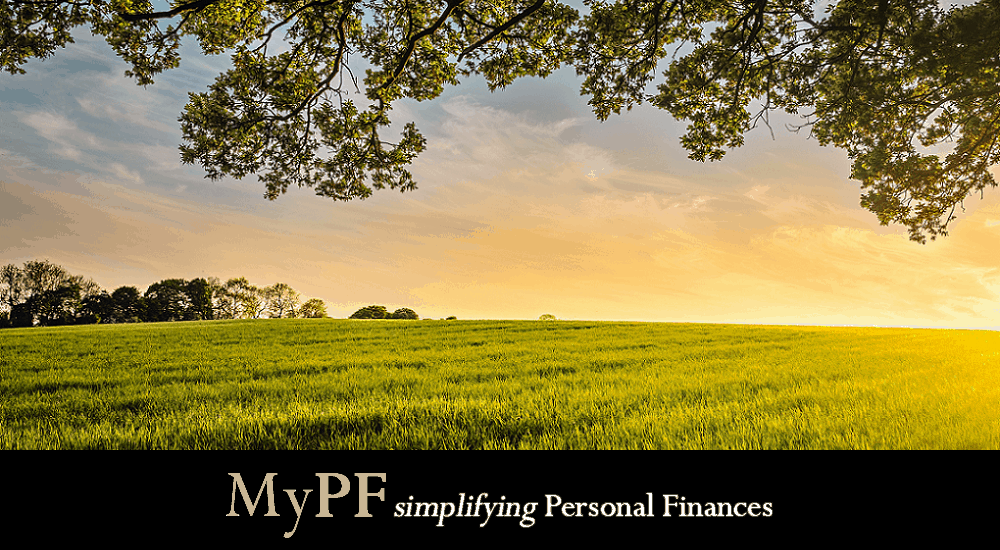 2. Kedah
Kedah is fondly known as the ricebowl of Malaysia. Depending on the season, you can have lovely views of green or yellow rice fields as far as the eye can see. This state also benefits from close proximity with Thailand (they share a border), and Thai food or Thai-influenced food can be found in abundance. Major towns in Kedah include the capital Alor Setar, Sungai Petani, and Kuah on Langkawi Island. Do note that Kedah observes Fridays and Saturdays as their weekends, and Kedahans also speak in northern lingo ("loghat utaraq").
Places of Interest:
Langkawi

Langkawi Sky Bridge
Langkawi Cable Car
Dataran Lang (Eagle Square)
Take a speedboat island-hopping tour
Galeria Perdana
Underwater World Langkawi
Telaga Tujuh (Seven Wells) Waterfall
Makam Mahsuri (Mahsuri's Tomb)
Ayer Hangat (Hot Springs) Village

Alor Setar

Zahir Mosque
Al-Bukhary Mosque
Kedah Royal Museum
Kedah State Museum
Alor Setar Tower
Wat Nikrodharam
Rumah Kelahiran Mahathir
Rumah Merdeka
Rumah Tok Su & Rumah Seri Banai
Kedah Paddy Museum

Others

Lembah Bujang Archeological Museum, Merbok
Ulu Legong Hot Springs, Baling
Beris Lake Vineyard, Sik
Wat Charok Padang, Sik
Gunung Jerai, Yan/Sik
Pulau Bidan, Yan
MnM Home Whimsical Houses, Changlun
Pedu Lake, Kuala Nerang
Darul Aman Park, Jitra
Fantasia AquaPark, Jitra
Carnivall Waterpark, Sg Petani
Silver Jubilee Park (Taman Jubli Perak), Sg Petani
Pantai Merdeka, Kuala Kedah
Terap Pine Forest, Kulim
Sungai Sedim Recreational Forest, Kulim

3. Penang / Pulau Pinang
The Pearl of the Orient is a famous foodie destination. Despite the "pulau" in the name, Penang is made up of both the island as well as the more substantial strip of mainland. With the third largest city in Malaysia, there are plenty of things to see, do, an eat. Tourism is a big thing in the city after George Town (together with Malacca) gained UNESCO World Heritage listing in 2008, as George Town continuously puts efforts into maintaining the balance between heritage conservation and the influx of modern commercialism. As a port city, Penang is historically culturally rich with influences of merchants from China and India. Penang was also a major settlement for the British during the British colonization of Malaya. It's no wonder that Penang brings out the best of the major ethnicities, and this is spectacularly demonstrated in the amazing food. You won't go hungry in Penang, where delicious food of all varieties are available 24/7. Penangites proudly speak in northern lingo ("loghat utara").
Places of Interest:
Island

Pinang Peranakan Mansion
Cheong Fatt Tze Mansion a.k.a. The Blue Mansion
Kek Lok Si Temple
Arulmigu Balathandayuthapani Temple, a.k.a Waterfall Hilltop Temple
Sri Mahamariamman Temple
Wat Chayamangkalaram, a.k.a. The Reclining Buddha Temple
Tg Bungah Floating Mosque
Kapitan Keling Mosque
Goddess of Mercy Temple
Snake Temple
Khoo Kongsi
Penang Botanical Gardens
Tropical Spice Garden
Fort Cornwallis
Penang National Park (there's a turtle sanctuary to visit there too)
The Habitat Penang Hill
Penang War Museum
Penang Clan Jetties
Sun Yat Sen Museum
Interactive museums

Wonderfood Museum
Upside Down Museum
many, many, many more

Batu Feringghi Night Market
Entopia
ESCAPE Adventure Park
Penang Avatar Secret Garden
Countryside Stables

Mainland

Penang Bird Park, Seberang Jaya
St Anne's Church, Bukit Mertajam
Nine Emperor Gods Temple, Butterworth
Sg Kerian Firefly Watching, Nibong Tebal
Frog Hill, Kubang Semang

In between

The Penang Bridge
The Sultan Abdul Halim Muadzam Shah Bridge, a.k.a. the second Penang bridge
The Penang Ferry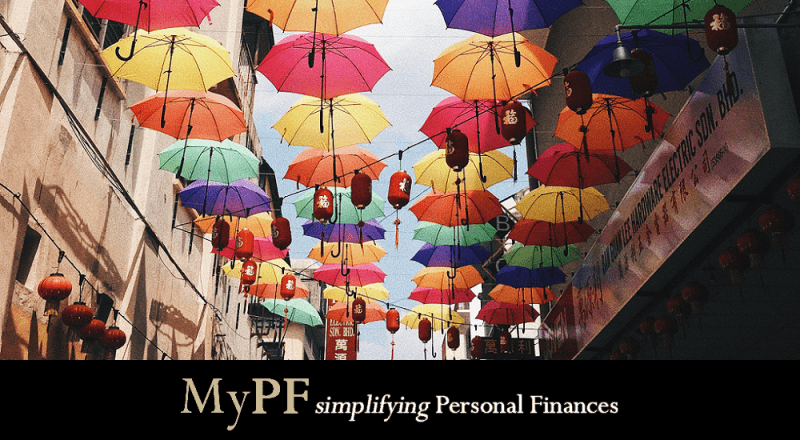 4. Perak
Perak Darul Ridzuan means the Silver Abode of Grace. This state has a rich history and is mostly easily accessible thanks to the North-South Highway and the Malaysian Railway (KTMB) running through this state. Notable locations in Perak include state capital Ipoh, royal capital Kuala Kangsar, Taiping, Pulau Pangkor, Teluk Intan, and Tanjung Malim. Ipoh, in particular, is famous for their crunchy bean sprouts and smooth tau fu fah (soya bean pudding) thanks to the limestone deposits in their water. In fact, it is even said this is also the reason why Ipoh ladies have the softest, fairest, smoothest skin. Believe it or not, you'll have to visit to find out for yourself.
Places of Interest:
Ipoh

Sunway Lost World of Tambun
Movie Animation Park Studios (MAPS)
Kellie's Castle
Sam Poh Tong Temple
Kek Lok Tong Cave Temple and Zen Garden
Gua Tempurung
Concubine Lane
Ipoh Railway Station
Taman Rekreasi Gunung Lang
Qing Xin Ling Leisure and Cultural Village
Japanese Garden
Han Chin Pet Soo
Mirror Lake

Taiping

Taiping Lake Gardens
Taiping Zoo & Night Safari
Maxwell Hill (Bukit Larut)
Taiping War Cemetary
Burmese Pool

Others

Leaning Tower, Teluk Intan
Gaharu Tea Valley, Gopeng
Lata Iskandar Waterfall, Tapah
Dutch Fort, Pulau Pangkor
Lenggong Valley Archeological Gallery, Lenggong
Royal Belum Rainforest, Gerik
Orang Utan Island, Semanggol
Matang Mangrove Forest Reserve, Kuala Sepetang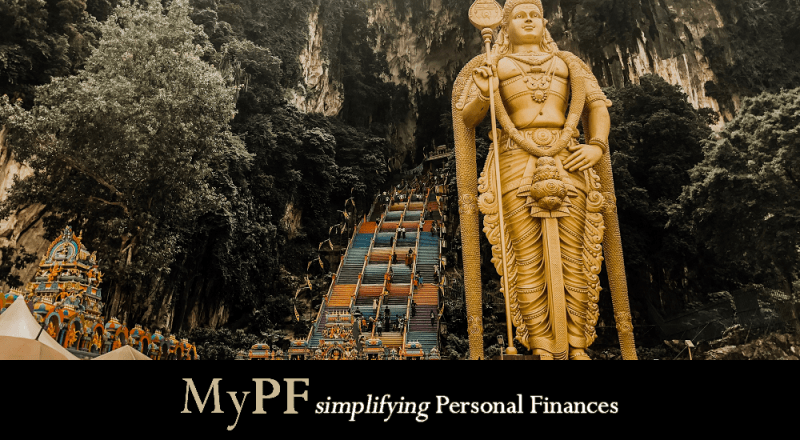 5. Selangor
Selangor Darul Ehsan – The Abode of Sincerity, is Malaysia's most populous state. Located in what it firmly understood to be central peninsular, this state is often times synonymous with neighboring KL to folks from out of town. However, it is indeed it's own state with state capital Shah Alam and royal capital Klang.
Places of Interest:
Theme Parks

Sunway Lagoon, Petaling Jaya
Bangi Wonderland, Bangi
i-City, Shah Alam
Wet World Shah Alam, Shah Alam

Parks

Secret Garden Utama, Petaling Jaya
Shah Alam Lake Gardens, Shah Alam
Taman Botani Negara, Shah Alam
Cyberjaya Lake Gardens, Cyberjaya
Taman Rakyat Klang, Klang
Bukit Jalil Recreational Park, Bukit Jalil
Broga Hill, Semenyih

Zoo, farms, wildlife, nature

Zoo Negara, Ampang
Farm in the City, Sri Kembangan
Malaysia Agriculture Park (Taman Botani Negara Shah Alam), Shah Alam
Ostrich Wonderland, Semenyih
Kampung Kuantan Firefly Park, Kuala Selangor
Kampung Kuantan Fireflies Park, Kampung Kuantan
Kuan Wellness Eco Park, Tanjung Sepat
Paya Indah Wetlands, Dengkil
Titi Eco Farm, Petaling Jaya
Guava Bee Farm, Hulu Yam
Gano Mushroom Farm & Shop, Tanjung Sepat
World of Phalanopsis, Hulu Yam
Forest Research Institute Malaysia (FRIM), Petaling Jaya
Sungai Congkak Recreational Forest, Hulu Langat

Bukit Melawati, Kuala Selangor
Laman Seni Shah Alam, Shah Alam
Paddy Gallery, Sekinchan
Pantai Redang, Sekinchan
Orang Asli Museum, Gombak
Mah Meri Cultural Village, Carey Island
Pulau Ketam (ferry jetty at Port Klang)
Chiling Waterfalls, Kuala Kubu Bharu
Pantai Cunang, Tanjung Sepat
Tadom Hill Resort, Banting
Malay Heritage Museum, Serdang
Batu Arang Heritage Town, Batu Arang
Batu Caves, Gombak
Sultan Salahuddin Abdul Aziz Mosque (Blue Mosque), Shah Alam
Sultan Alam Shah Museum, Shah Alam
Selangor Islamic Arts Park Complex, Shah Alam
Kuan Yin Temple, Klang
Little India, Klang
Sri Nagara Thendayuthapani Temple, Klang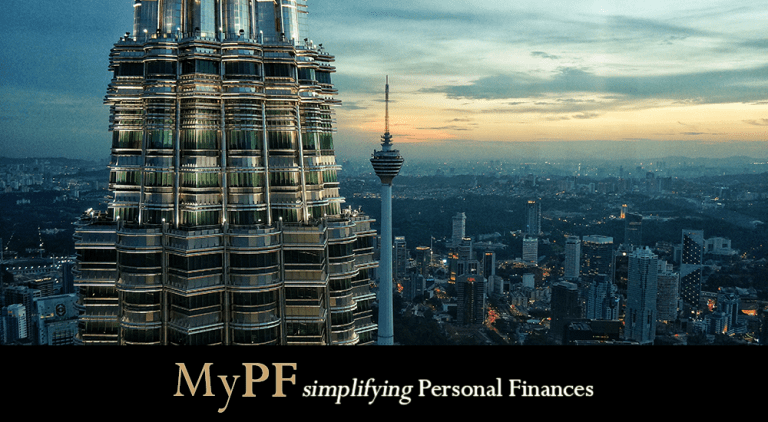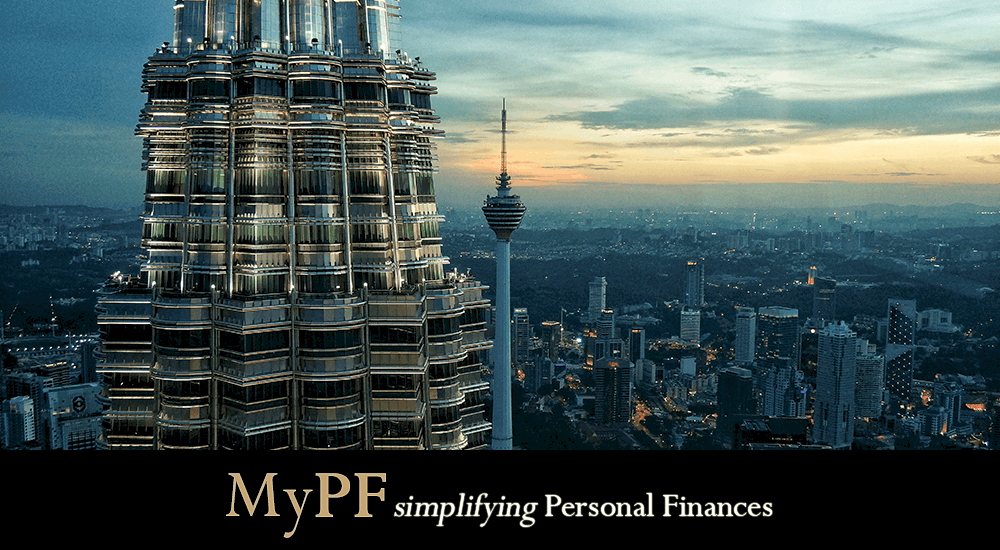 6. Federal Territory of Kuala Lumpur (W.P.)
National capital and largest city in Malaysia, we come to the Federal Territory of Kuala Lumpur, or more commonly known as just Kuala Lumpur (KL). According to Wikipedia, KL is the cultural, financial, and economic centre of Malaysia, and homes the Parliament and official residence of the Malaysian King. Greater KL, a geographical area that determines metropolitan KL, is also known as Klang Valley. Kuala means river estuary and Lumpur means mud so by their powers combined our national capital means muddy confluence. Busy by day and busy by night, KL is a bustling city.
Places of Interest:
Petronas Twin Towers, Suria KLCC, KL
Kuala Lumpur Tower, KL
Dataran Merdeka (Sultan Abdul Samad Building)
Kuala Lumpur KTM Train Station (old KTM station)
Central Market
Kuala Lumpur City Gallery
Jalan Alor, Bukit Bintang
KL Bird Park
KLCC Park
Petrosains KLCC
Aquaria KLCC
Tugu Negara
KLCC Park
KL Forest Eco Park
KL Butterfly Park
Perdana Botanical Garden (Lake Gardens)
Kepong Botanical Garden,
Taman Orkid Kuala Lumpur
Asean Sculpture Garden
Hibiscus Park
National Planetarium
National Science Centre
Old Istana Negara
National Palace
Masjid Negara
Sri Mahamariamman Temple
Thean Hou Temple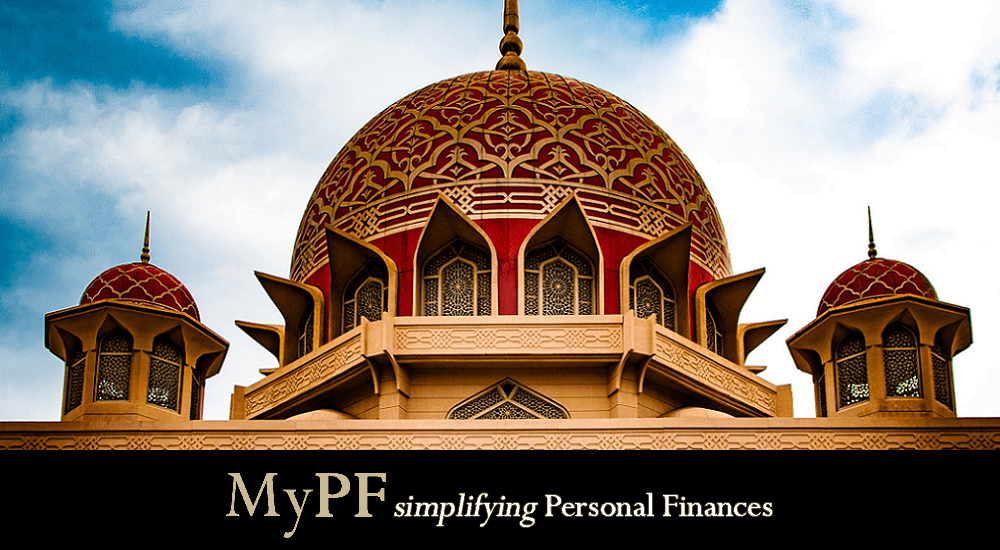 7. Federal Territory of Putrajaya (W.P.)
As the federal administrative centre of Malaysia, this is where the seat of government (not to be confused with national capital, seat of the King, and location of Parliament… which are all in Kuala Lumpur instead) is now located at since 1999. It is the third federal territory in Malaysia after Kuala Lumpur and Labuan, and is named after our first Prime Minister, Tunku Abdul Rahman Putra Al-Haj. As a planned city, Putrajaya is very prettily laid out and well distributed with both concrete jungles and green lungs.
Places of Interest:
Putra Mosque a.k.a. Floating Mosque a.k.a Pink Mosque
Perdana Putra
Putra Square
Seri Perdana
Istana Melawati
Putrajaya Landmark (Mercu Tanda Putrajaya)
Millennium Monument (Monumen Alaf Baru)
Putrajaya Lake
Putrajaya Wetlands Park
Moroccan Pavilion Putrajaya
Putrajaya Botanical Garden
Bridges

Seri Perdana Bridge
Putra Bridge
Seri Wawasan Bridge
Seri Bakti Bridge
Seri Saujana Bridge
Seri Bestari Bridge
Seri Setia Bridge
Seri Gemilang Bridge

8. Negeri Sembilan
Believed to have originated from a settlement of nine villages, Negeri Sembilan is also the only state to have a Yang di-Pertuan Besar as head of state. This state has a rich Minangkabau history, most visible in the architecture of traditional buildings. Notable locations in Negeri Sembilan include the capital Seremban, Nilai, Rembau, and Port Dickson.
Places of Interest:
The beaches in Port Dickson
Seri Menanti Royal Museum, Kuala Pilah
Lukut Fort and Museum, Lukut
Cape Rachado Lighthouse, Port Dickson
Army Museum (Muzium Tentera Darat), Port Dickson
P.D. Ostrich Farm, Port Dickson
Church of the Visitation, Seremban
Kampung Orang Asli, Bukit Kepong
Eagle Ranch Resort, Port Dickson
Then Sze Khoon Centipede Temple, Seremban

9. Malacca / Melaka
Rich in history and culture, it is no surprise when Malacca (together with George Town in Penang) gained UNESCO World Heritage listing in 2008. In school, Malacca is the first Malaysian state to be mentioned in history when founded by Parameswara. A major port in the Spice Route, Malacca was home to many merchants travelling between Arabia, India, and China, therefore successfully creating a local melting pot of many cultures as the merchants settled down and married locals. Eventually colonized by the Portuguese and also by the British, both these invaders have left their mark on the people and the land. Malacca, Penang, and Singapore were once known as the Straits Settlements, and to this day Singaporeans still travel up north to both these states for delicious food.
Places of Interest:
A Famosa Fort
Stadthuys
St Paul's Church
Christ Church
Queen Victoria's Fountain
Cheng Hoon Teng Temple
Tranquerah Mosque
Kampung Kling Mosque
Kampung Hulu Mosque
Baba Nyonya Heritage Museum
Melaka Sultanate Palace Museum
Maritime Museum
Cheng Ho Cultural Museum
Hang Li Po's Well
Malacca River Walk
Jonker Street (Jonker Walk)
Machap Baru Street Walk (Machap Walk)
Malacca Zoo
Melaka Crocodile Farm
Butterfly & Reptile Sanctuary
Coral Wonderland Melaka
Melaka Bird Park
Melaka Botanical Gardens
D Paradise Malacca
Taman Mini Malaysia & ASEAN
Klebang Beach
A' Famosa Resort
Melaka Wonderland Theme Park
Freeport A' Famosa Outlets

10. Johor
Down into the southernmost tip of West Malaysia, we touch down in Johor. This state has borders with Pahang, Malacca, Negeri Sembilan, Singapore, and Indonesia. Notable locations in Johor include the capital Johor Bahru, Muar (yummy otak-otak), and Batu Pahat. Do note that Johor observes Fridays and Saturdays as their weekends.
Places of Interest:
Johor Bahru

Legoland
Puteri Harbour Family Theme Park
Istana Bukit Serene
Sultan Abu Bakar State Mosque
Arulmigu Sri Rajakaliamman Glass Temple
Johor Bahru Kwong Siew Heritage Gallery
Hakka Heritage Gallery
Johor Zoo
Salahuddin Bakery
Hiap Joo Bakery and Biscuit Factory
Cape Cabana

Kota Tinggi

Kota Tinggi Waterfalls
Kota Tinggi Firefly Park a.k.a Firefly Valley Leisure Park
Desaru Fruit Farm
Koref Desaru Lesirue Farm
Desaru Ostrich Farm
South Asia Crocodile Park a.k.a. Teluk Sengat Crocodile Farm
Desaru Beach

Rawa Island
Tioman Island
Gunung Ledang National Park
Gunung Ledang Waterfalls, Segamat
Gunung Lambak, Kluang
Fortune Dragon Statue, Yong Peng
Segamat Hot Springs, Segamat
Grisek Hot Springs, Muar
Don Hu Jurassic Garden, Muar
DIY Playground, Batu Pahat
Wet World Water Park, Batu Pahat
UK Farm, Kluang
Jalan Dato Teoh Siew Khor, Kluang
ZenXin Organic Park, Kluang
Pasir Gudang Kite Museum, Pasir Gudang
Star Fish Leisure Farm, Kulai
Segenting Lover Bridge, Batu Pahat

11. Kelantan
Going back up to northeast of West Malaysia, we have Kelantan Darul Naim – The Blissful Abode. This state is also known for its rustic and picturesque sights of paddy fields, village living, and not forgetting the lovely beaches. Kelantan also shares a border with Thailand, and Thai food or Thai-influenced food can be found in abundance. Local edibles to note include laksa kelantan, nasi kerabu, and keropok ikan. Notable locations in Kelantan include Kota Bharu, Pasir Mas, and Tumpat. Do note that Kelantan observes Fridays and Saturdays as their weekends, and locals of all races speak Bahasa Kelate.
Places of Interest:
Siti Khadijah Market, Kota Bharu
Pantai Cahaya Bulan (previously known as Pantai Cinta Berahi), Kota Bharu
Pantai Irama, Bachok
Istana Jahar, Kota Bharu
Taman Negara (yes, the same one spans across Kelantan, Terengganu, and Pahang!)
Min Fireflies Garden, Kota Bharu
Gunung Stong, Gunung Stong State Park (look out for Jelawang Waterfall)
Kampung Kraftangan, Kota Bharu
Gelanggang Seni Cultural Centre, Kota Bharu
Water and Moon Temple, Gua Musang
Wat Machimmaram, Tumpat
Wat Phoothikyan, Kampung Balai
Wat Mai Suwankiri, Tumpat
Arena Burung Candik (Bird Singing Field), Kota Bharu (Friday mornings only)
Jungle Railway
Muzium Negeri Kelantan, Kota Bharu
Bazar Buluh Kubu, Kota Bharu

12. Terengganu
At the easternmost edge of West Malaysia we find Terengganu Darul Iman – Abode of Faith. The land of keropok lekor, nasi dagang, sata (Editor: Delicious!), laksam, and budu. Known for their long beaches, famous islands, and fishing villages, this slow-paced state is one of the best places for photographers to take scenery photography. Do note that Terengganu observes Fridays and Saturdays as their weekends, and the locals speak in "Base Melayu Ganu/Tranung".
Places of Interest:
Redang Island
Lang Tengah Island
Perhentian Islands
Kenyir Lake
Taman Negara (yes, the same one spans across Kelantan, Terengganu, and Pahang!)
Islamic Heritage Park (Taman Tamadun Islam) / Monument Park (Taman Monumen), Kuala Terengganu
Terengganu State Museum, Kuala Terengganu
Pasar Payang, Kuala Terengganu
Crytal Mosque, Kuala Terengganu
Tengku Tengah Zaharah Mosque, Kuala Terengganu
Sultan Zainal Abidin Mosque, Kuala Terengganu
Chinatown, Kuala Terengganu
Terengganu Drawbridge (Jambatan Angkat Terengganu), Kuala Terengganu
Pantai Pasir Pandak, Kuala Terengganu
Desa Ukiran Kayu Istana Tengku Long, Besut
La Hot Springs, Besut
Kota Putera Paragliding & Xtreme Park, Besut
Pantai Teluk Bidara, Dungun
Chemerong Waterfalls, Dungun
Setiu Wetlands, Setiu
Pantai Penarik / Pantai Rhu Sepuluh, Setiu

13. Pahang
Moving on to central peninsular Malaysia we go to Pahang Darul Makmur – Abode of Tranquility. The third largest Malaysian state and ninth largest by population. Known for being the state with our two famous Highlands, Pahang is also home to the peak of Mount Tahan which is the highest point in the Titiwangsa Range that forms the backbone of Peninsular Malaysia. Notable cities in Pahang include Kuantan (capital), Bentong, Pekan, Rompin, and Temerloh. This state is not only rich with highlands but also has some beautiful beaches, lakes, and islands, truly a magnificent combination of nature.
Places of Interest:
Tioman Island
Cameron Highlands

Sungai Palas Tea
Bharat Tea Estate
Mossy Forest
Time Tunnel Museum
Sam Poh Temple
MARDI Agro Technology Park

Genting Highlands

Resorts World Genting
Chin Swee Temple
Genting Highlands Premium Outlets

Colmar Tropicale, Bukit Tinggi
Fraser's Hill
Taman Negara (yes, the same one spans across Kelantan, Terengganu, and Pahang!)
Taman Negara Endau-Rompin
Beaches

Cherating Beach (Did you know we have a ClubMed in Cherating/Malaysia?)
Teluk Cempedak
Beserah
Batu Hitam
Tanjung Sepat

Lakes
Waterfalls

Sungai Pandan Waterfall
Berkelah Falls
Rainbow Waterfall
Chamang Waterfall

Kuala Gandah Elephant Conservation Centre, Kuala Gandah
Krau Wildlife Reserve
Lao Zi Temple, Kuantan
Sultan Abu Bakar Museum, Pekan
Masjid Sultan Abdullah Museum, Pekan
Sungai Lembing Museum, Sungai Lembing
Bukit Panorama, Sungai Lembing
Bentong Walk, Bentong
Bentong Hot Springs, Bentong
Bilut Extreme Park, Lurah Bilut

14. Sabah
Heading over to beautiful East Malaysia, we start north at Sabah, the "head" of Borneo. Sabah is of course well known for being the home of Mt Kinabalu on the Crocker Mountain Range, and the lush thick jungle filled with many plant and animal species (say hello to eco-tourism). The state is also rich in natural resources and its primary exports include oil, gas, timber, and palm oil. Sabahans consists of many ethnicities including Bajau, Bugis, Suluk, Kadazan Dusun, Lundayet, Murut, and Rungus people to name a few.
Places of Interest:
Mount Kinabalu, Kinabalu National Park
Kinabalu Park Canopy Walkway, Kinabalu National Park
Cultural Villages

Mari Mari Cultural Village, Kota Kinabalu
Monsopiad Cultural Village, Kota Kinabalu
Borneo Cultural Village, Papar

Poring Hot Springs, Ranau
Gomantong Cave, Sandakan
Gaya Street Sunday Market, Kota Kinabalu
Handicraft Market (Philippine Market), Kota Kinabalu
North Borneo Railway, Kota Kinabalu
Desa Cattle Dairy Farm, Kundasang (the New Zealand of Malaysia)
Upside Down House, Tamparuli
Borneo Ant House, Tuaran
Eco-tourism – flora & fauna

Borneo Sun Bear Conservation Centre, Sandakan
Sandakan Rainforest Discovery Centre, Sandakan
Labuk Bay Proboscis Monkey Sanctuary, Sandakan
Sepilok Orang Utan Rehabilitation Centre, Sandakan
Lok Kawi Wildlife Park, Putatan
Tabin Wildlife Reserve, Lahad Datu
Danum Valley Conservation Area, Lahad Datu
Weston Wetland Park, Beaufort
Tambunan Rafflesia Centre, Tambunan

Islands

Sipadan National Park, Semporna
Tunku Abdul Rahman National Park (Pulau Manukan, Pulau Sapi, Pulau Mamutik, Pulau Gaya, Pulau Sulug)
Tun Sakaran Marine Park, Semporna
Pulau Tiga Marine Park
Turtle Island Marine Park
Bohey Dulang Island
Mamutik Island
Manukan Island
Lankayan Island
Sapi Island
Kapalai Island
Mantanani Island
Mataking Island
Mengalum Island
Mabul Island
Dinawan Island
Rusukan Besar Island
Pulau Papan
Layang-Layang Island

15. Sarawak
Moving southwest, we have the big, bold, and beautiful Sarawak. As the largest state in Malaysia, Sarawak covers an area almost equal to that of the entire Peninsular Malaysia! Its nickname is Bumi Kenyalang which means Land of the Hornbills, and did you know it is considered good luck to the community if a hornbill is seen flying over residences? Good thing Sarawak is home to eight of the world's 54 species of hornbills. Sarawak is known for their dense jungles which are home to many kinds of flora and fauna (everyone knows someone who has seen crocodiles in rivers in Sarawak, am I right?), and their famous caves. This state also exports oil and gas, timber, and palm oil. Sarawakians are ethnically diverse with 27 ethnic groups including the Iban, Melanau, and Bidayuh. Don't forget to try a sago worm or two while you are here.
Places of Interest:
National Parks

Bako National Park, Kuching
Gunung Gading National Park, Kuching
Kubah National Park, Kuching
Tanjung Datu National Park, Kuching
Talang Satang National Park, Kuching
Kuching Wetland National Park, Kuching
Santubong National Park, Kuching
Sedilu National Park, Samarahan, Kuching
Ulu Sebuyau National Park, Sri Aman, Kuching
Sampadi National Park, Lundu, Kuching
Batang Ai National Park, Sri Aman
Maludam National Park, Sri Aman
Similajau National Park, Bintulu
Bukit Tiban National Park, Bintulu
Gunung Mulu National Park, Miri
Niah National Park, Miri
Lambir Hills National Park, Miri
Loagan Bunut National Park, Miri
Usun Apau National Park, Miri
Miri-Sibuti Coral Reefs National Park, Miri
Gunung Buda National Park, Limbang, Miri
Pulong Tau National Park, Limbang, Miri
Rajang Mangrove National Park, Sibu
Pelagus National Park, Kapit, Sibu

Nature Reserves

Wind Cave Nature Reserve, Kuching
Fairy Cave Nature Reserve, Kuching
Sama Jaya Nature Reserve, Kuching
Semenggoh Nature Reserve (Semenggok Wildlife Rehabilitation Centre), Kuching
Bungo Range Nature Reserve, Kuching
Bukit Hitam Nature Reserve, Limbang
Bukit Sembiling Nature Reserve, Limbang
Bukit Lima Nature Reserve, Sibu
Pulau Tun Ahmad Zaidi Nature Reserve, Mukah, Sibu

Wildlife Sanctuaries

Samunsam Wild Life Sanctuary, Kuching
Pulau Tukong Ara Tukong Sanctuary, Kuching
Lanjak Entimau Wildlife Sanctuary, Sarikei, Sibu, Kapit
Sibuti Wild Life Sanctuary, Miri

Cat Museum, Kuching
Satok Sunday Market, Kuching
Sarawak Cultural Village, Kuching
Islamic Museum, Kuching
Chinese Museum, Kuching
Brooke Gallery, Kuching
Fort Margherita, Kuching
The Astana, Kuching
Sarawak State Museum, Kuching
Kuching Esplanade (Kuching Waterfront), Kuching
Friendship Garden, Kuching
Sungai Apong Fishing Village, Kuching
Pitcher Plant & Wild Orchid Garden, Kuching
Batu Lintang PoW Campsite Memorial, Kuching
Anna Rais Hot Springs and Bidayuh Longhouse, Kuching
Jong's Crocodile Farm, Kuching
Gunung Gading Rafflesia Centre, Gunung Gading National Park, Kuching
Mount Santubong, Santubong
Santubong Fishing Village, Santubong
Handicraft Heritage Centre, Miri
Petroleum Museum, Miri
Tua Pek Kong Temple, Miri
Miri City Fan, Miri
Taman Bunga, Miri
Miri Crocodile Farm, Miri
Mulu Caves, Gunung Mulu National Park, Miri
The Pinnacles, Gunung Mulu National Park, Miri
Deer Cave, Gunung Mulu National Park, Miri
Niah Caves, Niah National Park, Miri
Rejang Esplanade, Sibu
Tua Pek Kong Temple, 7 Storey Pagoda, Sibu
Sibu Cultural & Heritage Centre (formerly Civic Centre Museum), Sibu
Lau King Howe Hospital Memorial Museum, Sibu
Sibu Central Market, Sibu
Wong Nai Siong Garden, Sibu
Yu Lun San Tien En Si a.k.a Jade Dragon Temple, Sibu
Skrang River Safari & Iban Longhouse, Sibu
Batang Ai Longhouse Resort, Sibu
Pitcher Plant Garden, Kota Padawan

16. Federal Territory of Labuan (W.P.)
The FT of Labuan, or more commonly known as just Labuan, consists of Labuan Island, Daat Island, Papan Island, Burung Island, Kuraman Island, Big Rusukan Island (Pulau Rusukan Besar), Small Rusukan Island (Pulau Rusukan Kecil). It is the second Federal Territory in Malaysia after Kuala Lumpur. Interestingly, the island was once acquired by the British as a naval station with the hopes that it could become the next Singapore. Just like its close neighbor, Sabah, Labuan is ethnically diverse with people of Kedayan, Kadazan Dusun, Bajau, Murut, and many others.
Places of Interest:
Labuan Bird Park
Labuan Botanical Garden
Labuan Marine Museum
Labuan Museum
The Chimney & Chimney Museum
Surrender Point
Labuan War Cemetery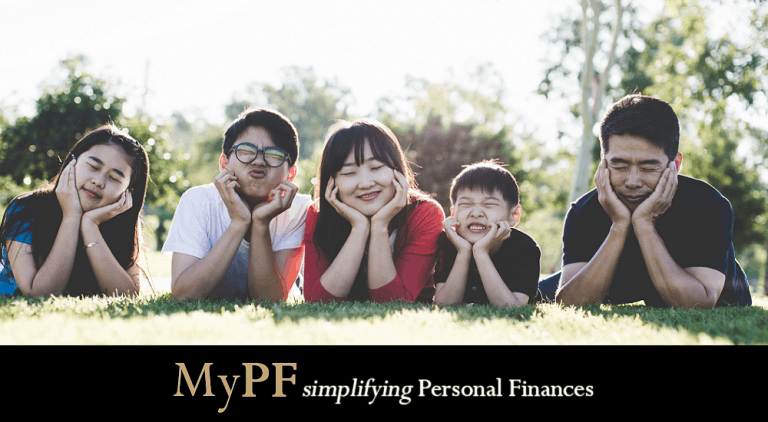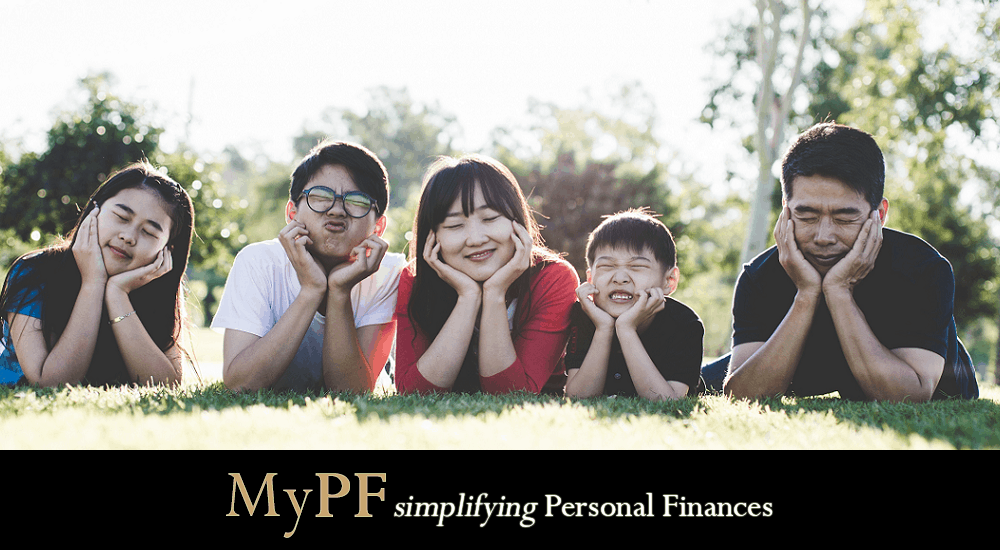 You May Also Like
So many places to go, so many things to see. What have we missed out in our list? Let us know in the comments below.