Get a high yield OCBC 360 savings account in Malaysia that gives you 4.10% returns per annum with total flexibility on withdrawals and not having to hunt for FD promotional rates.
Updated: Jun 15, 2017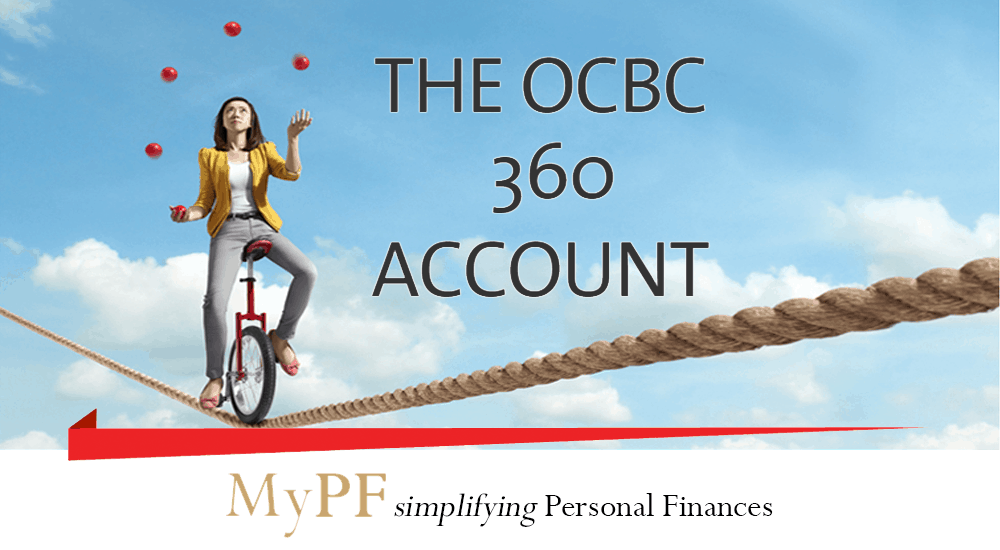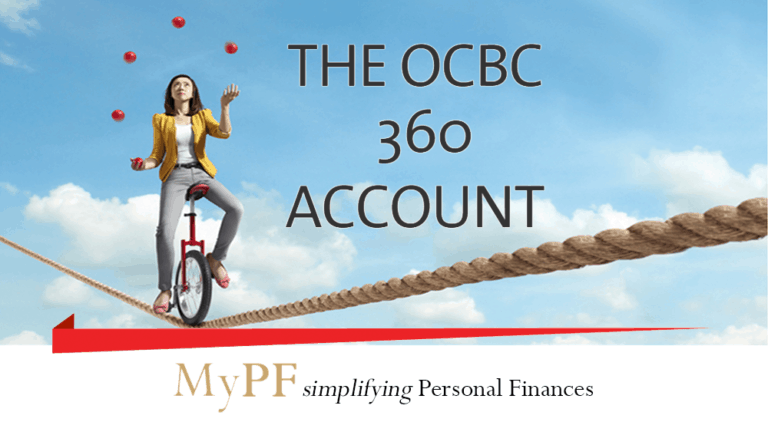 What is OCBC 360?
By signing-up for an OCBC 360 Account, you can enjoy all the benefits of banking with OCBC along with a high-yield interest rate of 4.10% p.a right at your fingertips.

OCBC 360 Benefits & Requirements

Benefits
4.10% p.a. interest returns with a savings account.
Interest paid on entire account balance computed daily and credited at end of month.
Flexible withdrawal savings account with no penalties.
4.10% per annum for up to RM100,000 account balance.
PIDM protection (up to RM250,000)
Requirements
Deposit a minimum of RM500 monthly into OCBC 360 account
Pay at least 3 bills from OCBC 360 account through OCBC online banking/internet banking/standing instruction for credit card or loan payments for OCBC/other banks.
Spend a minimum of RM500 on retail transactions with OCBC credit card(s)
Who Can Apply
Age 18 and above
Malaysian citizens, PR, and non-residents
Documents Required: NRIC or passport
Minimum initial deposit: RM500
Minimum account balance requirement: RM20
Savings account registration fee: RM8
Should I Apply?
Overall, the OCBC 360 account is a flexible way to have very high interest yield for a savings account. This is versus the average savings account yield of below 1.00% p.a., and other banks' high-yield savings accounts of around 2.00% p.a.
However, you will need to make sure that you fulfill all the monthly requirements, including using a OCBC credit card, to enjoy the full 4.10% p.a. interest. If you fulfill only 2 of the requirements, your interest will be at 2.90% p.a.
The RM500 monthly transfer can be easily setup with a monthly recurring transfer transaction OR having OCBC as your account to receive income.
The 3 online bill payments can be made with payments to utilities (TNB/IWK), telcos, broadband, Astro, insurance, credit cards, loans from OCBC/other banks (see full list).
The OCBC credit card spending is a slightly more tricky one especially if you are already using other banks credit cards or avoid using credit cards altogether. OCBC credit cards are decent though with 2 of OCBC's cards making it to our Best Credit Cards list .
In short, if you can fulfill the requirements, the OCBC 360 account is an excellent consideration at 4.10% p.a. rates.
FAQ
Q: When is the bonus interest given?
You will receive this bonus interest by the 14th business day (excluding Saturday, Sunday and Public Holiday) of the following month.
Q: Can I get the OCBC 360 account benefits as a OCBC credit card supplementary account holder?
The OCBC 360 Account and the Principal Cardmember must be in the same name.
Q: After I deposit the RM500, what if I withdraw part or all of the deposited amount in the same month?
Yes, you can. You still qualify for the bonus interest. Do note that your interest will be based on monthly average balance. Also, to not withdraw until the account becomes auto closed.
Q: If I make 3 online payment transactions from OCBC to OCBC credit cards and home loans, does it count as making 3 online payments?
If you pay for OCBC credit card/loan facilities whether your own, your spouse or siblings as long as in list of online billing organization and paid from OCBC 360 account.
Q: Is it applicable for OCBC co-brand credit cards?
Yes, for all Malaysian OCBC co-brand credit cards.
Q: What happens if I decide to close my OCBC 360 Account?
Board rate (0.50%) applied to daily interest balance up to previous day of account closing. No Bonus Interest payable for the account.
Q: Can I have more than one OCBC 360 Account?
You may only have one OBCC 360 account whether in own or joint name.
Q: How can I withdraw funds from the account?
It works like a normal savings account where you can do transfers and ATM withdrawals.
More Info
Apply Today!
Apply for a OCBC 360 account today with no need to walk in physically to a OCBC branch saving you time!
Download and submit signed scanned consent form
How is your experience with the OCBC 360 account?