What should you be prioritizing when you get medical insurance? What exclusions and other important medical insurance related matters should you be aware of?

Updated: Jun 29, 2019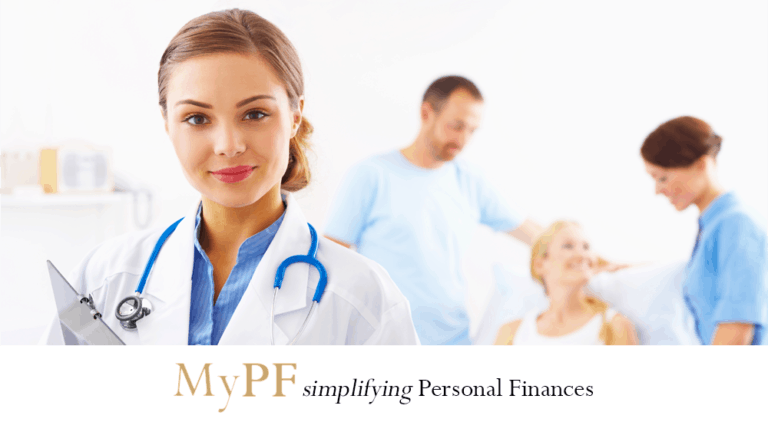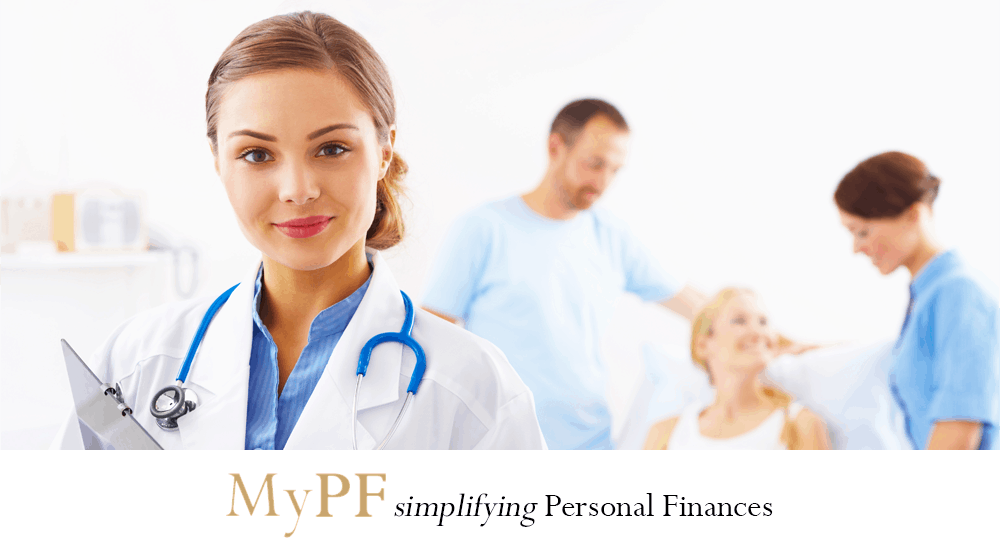 What is covered in medical insurance?
Hospitalization & Surgical Insurance
Coverage pays the hospital & doctor for a hospitalized patient confined for min 12 hours. This also includes specified accident & surgical benefits for accident/illness where there is no hospitalization.
Room and Board Benefit (R&B)
Intensive Care Unit (ICU)
Surgical Benefits
Anesthetist Fees
Pre Hospital Diagnostic Tests
Pre Hospital Specialist Consultation
Daycare Procedures
In Hospital Physician Visit
Post Hospitalization Treatment
Emergency Accident Outpatient Treatment Benefit
Ambulance Service
Emergency Sickness Outpatient Treatment Benefit
Government Hospital Daily Cash Allowance
Medical Report Reimbursement
Outpatient Cancer Treatment, Kidney Failure Treatment
Additional Benefits
Note: Depending on insurer and medical insurance plan
Medical executive second opinion
Why is medical coverage important?
Insurance should low cost (high value) and cover high, unexpected events. One of the highest costs that is covered is namely medical hospitalization and surgery costs.
We often think that we won't fall ill or require hospitalization/surgery but it can indeed happen to anyone.
In fact for many insurance companies, medical coverage is barely breaking even (or even a loss leader) to ensure that you get covered.
Are there alternatives?
Yes there is the government hospital (for Malaysians) which is very low cost comparatively and also in recent years Full Paying Patient services at selected government hospitals.
The trade off is in the often more crowded environment, longer waiting times, and a differing level of care/service you receive.
What should I look for in medical insurance?
There are 2 major choices for medical insurance.
Firstly is a standalone medical insurance which only covers medical hospitalization and surgery.
Secondly is medical coverage which is attached to a life insurance policy (This is also known as a medical rider).
Standalone Medical Insurance
Pros:
Cheaper (when you are young)
Cons
Costs increase dramatically when you get older
Typically lower annual and lifetime overall medical limits
Medical Rider
Pros
Higher coverage for annual and lifetime overall medical limits
Improve medical benefits
Premiums paid remind largely constant even as you age
Cons
Higher cost than a standalone medical insurance
Key Things to Look for in Medical Insurance
Room & Board (R&B)

How much is the room limit per night if you are hospitalized or in Intensive Care Unit (ICU)?
How many days maximum covered in normal room & ICU? (Typically 90 to 180 days depending on insurer)
Recommendation: at least covering 150 days of hospitalization and ICU

Medical Annual Limit: Maximum amount that you can claim from your medical insurance in a year (resets every year)

Recommendation: min RM70,000 as a single medical admission can cost that amount (or higher!)

Medical Lifetime Limit: Maximum amount that you can claim in your lifetime

Recommendation: min RM700,000 overall medical lifetime limit (10x annual limit)
Optimum: Where available, to opt for unlimited lifetime limit as medical inflation keeps growing (15% in Malaysia; 10% globally)

Medical Coverage Age: ranging from 60 – 99 years old

Recommendation: at least covering you until age 80 with higher life expectancy
Optimum: medical coverage until age 99 is increasingly available and affordable

Co-insurance/deductibles: whether do you need to pay for a certain % of the costs (see FAQ for more info)

Co-insurance applies for hospitalisation, surgery, treatment, outpatient cancer and kidney dialysis treatment, and upgrading hospitalisation room & board
Co-insurance does not apply for hospital daily room & board and ICU
E.g. 10% capped at RM500 or 20% if above RM100,000

Co-insurance/deductibles cost less for premiums but you end up paying more if hospitalized
Recommendation: especially when you are below 40, opting for medical coverage with no co-insurance is recommended and costs only slightly more.

Cancer Treatment & Kidney Dialysis treatment limits: Treatment is typically long term & expensive

Recommended: unlimited coverage with no additional/partial payment required from your own pocket
Understanding Exclusions
What is NOT covered in my medical coverage
Pre-existing illnesses
Specified illnesses within first 120 days
– Hypertension, diabetes, cardiovascular diseases
– Tumors, cancers, cysts, nodules, polyps, growths & lumps of any kind
– All ear, nose & throat conditions
– Hernias, hemorrhoids, fistula, hydrocele, variococele
– Endometriosis & disease of reproduction system
– Vertebro-spinal disorders & knee conditions
Medical or physical conditions within first 30 days, except for injury (accident)
Services & supplies not recommended, approved or performed by legally qualified Registered Medical Practitioner
Investigatory hospitalization, purely diagnostic tests, routine physical health check-up or preventive treatments, sleep or snoring disorders, HRT, sex change & alternative therapy
War or any act of war, criminal or terrorist activities, active duty in armed forces, radiation, participation in strikes, riots, civil commotion or insurrection
Suicide, attempted suicide or intentionally self-inflected injury while sane or insane
Nervous & mental conditions, alcoholism or drug addiction, rest cures, sanitaria care or special nursing care
Pregnancy, childbirth, abortion, erectile disfunction & all related complications
Injuries sustained from travel in any aircraft except as fare-paying passenger on regularly scheduled flight
Procurement or use of special braces, appliances, equipment or other prosthetic devices
Dental treatment, eye examinations, eye glasses, eyesight corrections & hearing aids
Sterilization, infertility, circumcision, congenital anomalies, cosmetic & plastic treatment
Non-medical services (e.g. radio, television, telephone, internet)
Medical treatment if Life Assured resides or travels outside Malaysia for more then 90 consecutive days
Note: Guarantee Letter (GL) to hospital may not be issued & pending claims checking if issue is medical insurance is 1 year or less (Meaning you will have to pay 1st then only claim)
Understanding Contestability Period
If there is an omission of material facts or accidental misstatement, contestability period which is usually 1 year will allow the insurer to void the policy due to non-disclosure without having to prove fraud.
Understanding Suicide Clause
If a life assured commits suicide within 1 year from policy start date, no claims will be paid.
FAQ
If I am covered by my company insurance, do I need my own medical coverage?
Firstly would be to cover your medical, life & CI coverage needs. Your insurance costs should be no more than 10% of your total net income.
If budget allows, to get your own personal medical coverage for the following reasons:-
Company insurance may have lower/insufficient limits
Risk losing your coverage if you change companies/lose your job
Customized coverage to meet your needs (e.g. age 99, sufficient limits, etc)
Can I claim from 2 medical cards?
No, you can claim only from 1 medical insurance.
However, if your limit is insufficient/runs out, you can continue with your 2nd medical insurance.
Advisable to claim your company insurance first before your personal medical card.
What is the co-insurance?
Co-insurance is whereby a % of total medical costs are borne by the policyholder.
Co-insurance can be considered if there is a low maximum cap (i.e. RM500/1000) of amount payable by policyholder.
E.g. Co-insurance 10% or capped max RM1000
Scenario A: Total medical costs RM6,000. Policyholder pays 10% * RM6,000 = RM600
Scenario B: Total medical costs RM15,000. Policyholder pays max amount of RM1,000
Scenario B: Total medical costs RM50,000. Policyholder pays max amount of RM1,000
What is a Deductible?
Deductibles is whereby a certain amount is payable by the policyholder before your medical insurance kicks in.
Only some insurance plans have deductibles but it may be considered if you are self funding your medical costs all the while & are worried in case something major with high costs occurs.
E.g. Deductible RM30,000
Scenario A: Total medical costs RM6,000. Policyholder pays RM6,000
Scenario B: Total medical costs RM15,000. Policyholder pays RM15,000
Scenario B: Total medical costs RM50,000. Policyholder pays RM30,000 & insurer pays remainder RM20,000 (RM50,000 – RM30,000)
Do I need to bring my Medical Card everywhere?
While most insurers still issue you a medical card, it is actually not required as you can get admitted to a hospital who will contact the insurer with your IC to confirm your coverage details.
It is a good practice to carry your medical card in case you are unconscious/unable to communicate those details."
Do I need nursing care and hospitalization allowance?
For most of us, nursing care and a hospitalization allowance are additions that while may be good to have are unnecessary. There is no free lunch and the cost of having these additional non-care benefits are charged into the premiums that you will pay for all the years that you have your medical insurance.
I already have existing personal medical coverage. However there is a new medical plan that I really like (or the agent is very convincing). Should I upgrade? How should I do it?
Firstly, many agents use the term "upgrade" very loosely. Unless it is is the same insurance policy with the same policy number under the same insurer before and after, it is actually not an upgrade.
If you have a standalone medical insurance, yes you should consider changing to a life insurance policy with a medical insurance rider for your long term benefit.
If you have a medical rider, most of the time you should continue on with your existing insurance policy as you have already paid for the insurance costs for the medical coverage. However, if your old plan is really not meeting needs with insufficient medical limits and is very poorly designed (often through the agent's fault although sometimes the insurer plays a role as well), then you may consider upgrading if it will save you at least RM50 monthly and/or provide significant benefits upgrades.
There is a period before your new medical policy comes in-force and also a replacement of policy clause for insurance agents. The recommendation would be that you start a new policy first and then only stop your older policy once you no longer need it at least 12 months after the inforce date of your new policy.
How long before I am covered medically?
Immediately once your policy is inforce for accidental cases.
For non-accidental hospitalization, the waiting period is typically 30 days.
Share & discuss on Medical Insurance
Note: For information purposes only. Please check your policy & consult your insurer for detailed information or contact us for inquiries. E&OE.