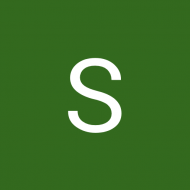 Steven Kiang, is a Licensed Financial Planner and holds a Capital Market Services Representative License (CMSRL) from the Securities Commission of Malaysia and a Financial Advisor's Representative (FAR) license from Bank Negara Malaysia.He has a great passion in helping people with a sincere heart. He strongly believes that one's finances are closely related to their family and roots. This affects one's personality and how one makes life decisions. With his strengths in listening, analytics and empathy, he is able to help uncover the hidden facts behind the figures. This leads to coaching to help people realize potential problems and avoid making future mistakes.Steven helps clients to achieve their financial goals by providing holistic and end-to-end financial services using process driven implementation and execution. He is client-centric and strives to provide his best service to client. And he is passionate on educating Malaysians with financial knowledge.
This user account status is Approved
This user has not added any information to their profile yet.