Review for Great Eastern's Great 110 Legacy which was launched in June 2018 celebrating Great Eastern's 110th anniversary in Malaysia. Create a legacy and provide for for your family while confidently embracing all of life's possibilities.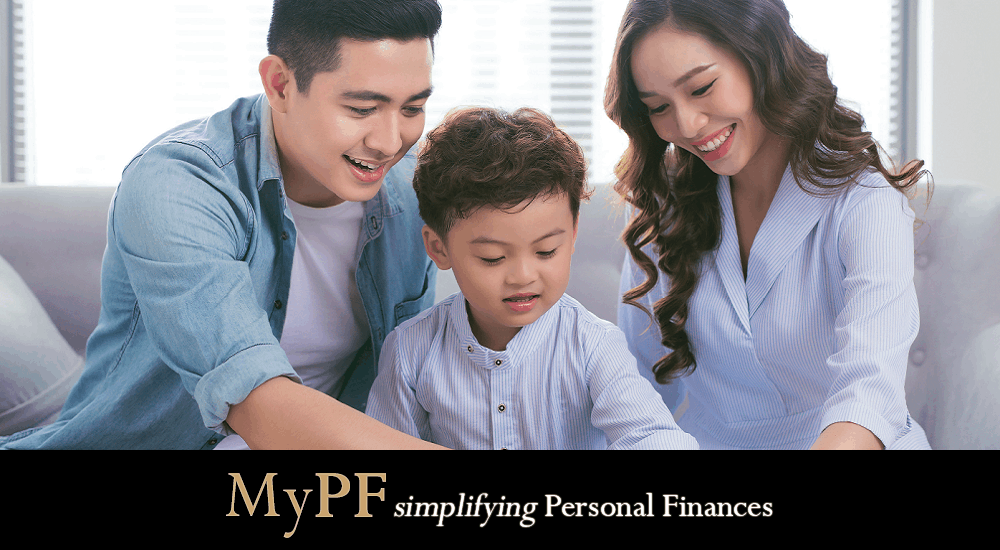 Great 110 Legacy
Securing the future of your loved ones is one of the greatest gifts that anyone can bestow. By creating a priceless legacy for them, you can ensure that your family will be well provided for, today and tomorrow. Although life is filled with uncertainties, we can help ensure that your legacy will not only be protected but will also be enhanced – through Great 110 Legacy.
Providing added protection against the unexpected, the plan is specially designed to endow you with extra benefits for a greater future. With Great 110 Legacy, you can confidently embrace all of life's possibilities with a legacy that lets you go further towards realising your dreams.
There is no greater legacy than inspiring endless possibilities
What is Great 110 Legacy?
Key Facts
Launched Jun 5, 2018
Endowment plan without participation in profits
Maturity period 30 years or age 80 next birthday (whichever later)
Great 110 Legacy Benefits
Death benefit: 2x protection (200% basic sum assured).
Total and permanent disability benefit: 2x protection (200% basic sum assured).
Accidental death benefit: 4x (400% basic sum assured).
Accidental death benefit on public conveyancing: 6x (600% basic sum assured).
Guaranteed survival benefits: every year for the last 10 years of policy until death or surrender of the policy.
Guaranteed returns of 110% total premiums paid OR basic sum assured (whichever higher) upon policy maturity.
Premium rates guaranteed throughout.
Survival Benefits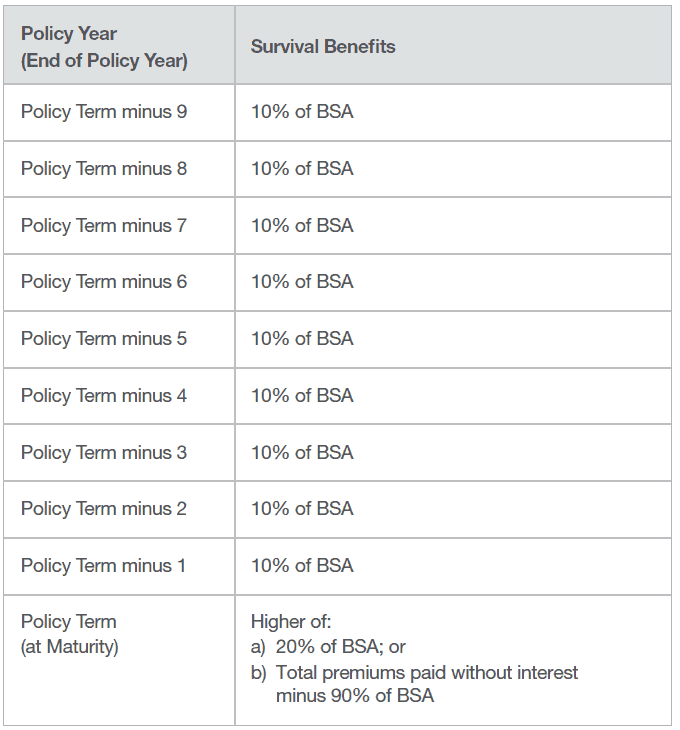 Survival Benefit Options
Receive each survival benefit when payable.
Apply survival benefit when payable to pay any loans or premium due, with remainder (if any), left on deposit with insurer.
Leave all survival benefits on deposit with insurer.
Great 110 Legacy Application
Age 30 days – 55 years next birthday.
Minimum coverage sum assured RM100,000.
Promotion: 20% lower premium rate until September 5, 2018
Infographic
Great 110 Legacy Review
Pros:
Reasonably entry level at basic sum assured from RM100,000.
Increased protection with 2x payout for death and disability, and 4-6x for accidental death.
Guaranteed premium rates maintained throughout (level costs).
Guaranteed 110% premium returns (or basic sum assured if higher).
Cons:
Being an endowment, costs per RM of protection to premium are higher compared to non-endowment life policies.
No option for Critical Illnesses coverage. If you need CI coverage, you need to get CI coverage separately.
Survival benefits only given out in last 10 years of policy (i.e. age 70 until maturity at age 80).
Coverage only until age 80 (although you would have gotten back the full maturity benefit). However, may impact planning if you were counting on 2x death benefit payout for estate planning purposes.
Overall: The plan should not be looked purely as an endowment for returns but as a life protection product with guaranteed returns components. It can fulfill a need to cover for estate/legacy planning needs for your family, children education planning, debt cancellation, and charitable giving especially if you're looking at guaranteed returns.
FAQ
Q: What is the difference between Great 110 Legacy VS Great 110 Legacy Special?
A: Great 110 Legacy Special is available only to pre-selected Great Eastern customers whereby you may purchase the plan without any medical requirements.
Q: What are the optional premium waiver riders available?
A: Payer benefit rider on disability, payer benefit rider on disability/critical illness, and premium waiver on critical illness.
Q: Is this policy subject to taxes?
A: No.
Q: What is public conveyancing?
A: Upon accidental death resulted while traveling in a public conveyance (other than a cable car, taxi, hired car or any form of transport chartered for private travel) or while riding as a passenger in an elevator or in electric lift or in consequence of the burning of any theatre or cinema, hotel or other public building in which the Life Assured shall be present at the time of commencement of the fire; and within the policy term and prior to the policy anniversary of age 70 years next birthday, the insurer will pay an additional amount of 400% of basic sum assured.
Q: Is there a difference between paying annually, half-yearly, quarterly or monthly?
A: Yes it will cost more than annually if paying half-yearly, quarterly or monthly.
Tip: apply for a OCBC-GE Credit Card to convert your annual payment automatically to 0% monthly payments.
More Info
Get a FREE quotation for Great 110 Legacy!
Queries on Great 110 Legacy?