PRS was launched as a long term investment as the government is worried about the majority of retirees who increasingly have very little in their EPF & funds for retirement. Does it make sense to invest in a PRS?
Updated: Oct 24, 2018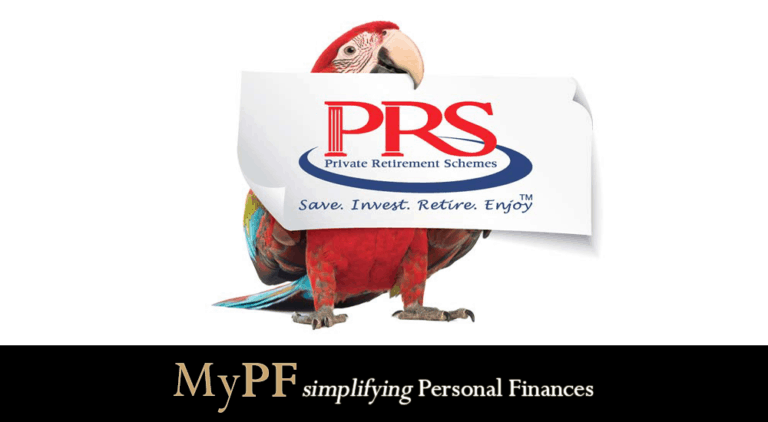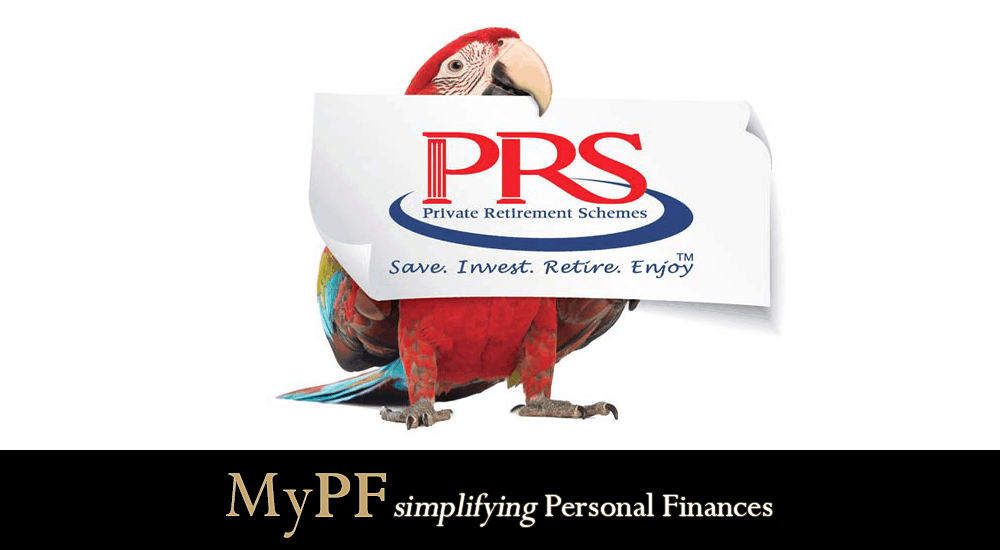 What is PRS?
PRS is short for Private Retirement Schemes launched in 2012 as a voluntary long-term investment scheme designed to help individuals accumulate savings for retirement.
PRS Youth Incentive
In 2014, the government will contribute RM500 into the PRS accounts of youths, who have accumulated RM1,000 within a year.
In 2017, the incentive has been increased to RM1,000 for those who contribute at least RM1,000 in a single PRS fund from 2017-2018.
The incentive is paid into a specific PRS-GOV sub-account A.
Applicable only for Malaysian youth aged between 20-30 years old (based on birth date as long as you haven't turned 31) with min RM1000 contribution to approved PRS.
The youth incentive is applicable once only anytime from 2014-2018.
This means that if you have received the RM500 PRS incentive previously, you will not be eligible for the new improved RM1,000 youth incentive. :(
More info on PRS Youth Incentive
RM3000 Tax Relief
As long as you pay individual taxes, there is a tax relief of up to RM3,000 a year for investing in a PRS.
Currently approved for 10 years from 2012 – 2021.
Withdrawals
As it is a retirement scheme, restrictions are put into place for withdrawal.
You can only withdraw under the following circumstances.
After the day the member reaches the retirement age, withdrawals may be made in part or in full;
Following the death of a member, only full withdrawals may be made;
Prior to the member reaching the retirement age, withdrawals from sub-account B may be made in part or in full;
Permanent departure of a member from Malaysia, only full withdrawals may be made.

Sub-AC A: 70% (only withdrawal upon retirement)
Sub-AC B: 30% (withdrawal with 8% tax max 1x p.a. if before retirement age)
Investing in PRS
There are a number of PRS providers available and you can purchase at a lower cost through a discounted brokerage.
Funds are divided (by government directive) to conservative, moderate & growth – with supposedly conservative being the lowest risk & growth the highest risk.
Sales charges depends on the provider selling (as low as 0% sales charge). There are however annual management charges (~1-1.5%) & trustee fees (~0.01-0.05%) which are hidden as directly factored into the pricing.
Should I invest in PRS?
If you qualify for the youth incentive, incentive investing is a great idea as technically you would be getting RM1,000 (100%) on a RM1000 investment. Additional due to compounding, this would net you an final 30-50% higher returns compared to without the incentive.
However, if you do not qualify for the PRS youth incentive, you may want to look around for other investment alternatives as if your funds are going to be tied up, you should be getting superior and/or guaranteed returns (which is not the case with PRS).
The RM3,000 tax relief is good to have if you are at a high tax bracket although you do not actually realise the entire tax savings at the highest tax rate as our taxation system is on a tiered progressive rate.
Application Process
1. Open an account with PPA
2. Open an account with the specific company offering the PRS
More Info
Approved PRS Providers:
Insurance providers that provide annuities also qualify for the PRS/annuity tax relief category.
Which PRS should I invest in?
Read the following articles on returns:
FAQ
Q: Can I switch an existing PRS to a different PRS provider?
Yes you can switch between from one PRS provider to another.
Transferee Provider Fee: RM0
Transferor Provider Fee: RM25-75
PPA Fee: RM25
Minimum Transfer: RM100
Minimum 1 year after subscription start date
1 transfer once a calendar year for each PRS Provider
Q: Can I switch an PRS fund within the same provider?
Yes. There is no transfer fee.
Q: I have read through the info in your web-page & on the PRS provider's page. It does not mentioned the annual return. And it seems that it works similar with KWSP. Can you clarify on it?
A: A PRS is similar to EPF (KWSP) funds in that it is meant for retirement & the EPF investment is a form of unit trust.
However, EPF is a government/public fund while a PRS is private. PRS qualifies for the PRS youth incentive while EPF doesn't.
Also you can withdraw PRS investments earlier (with a penalty) while for EPF you will in most cases need to reach age 55.
Q: How can I check my PRS account balances?
A: You can check your account balances including incentives via your PRS provider or via the PPA PRSmember website.
Q: When is the Youth Incentive given?
A: Payment will be made on a bi-annual basis and PPA will notify the members once the incentive payout is made into the members' qualified PRS Fund.