A simplified payroll calculator to calculate your scheduled Monthly Tax Deduction (aka Potongan Cukai Berjadual).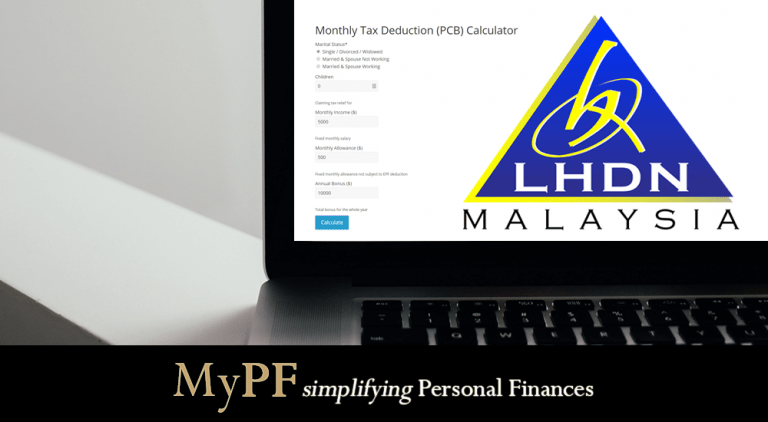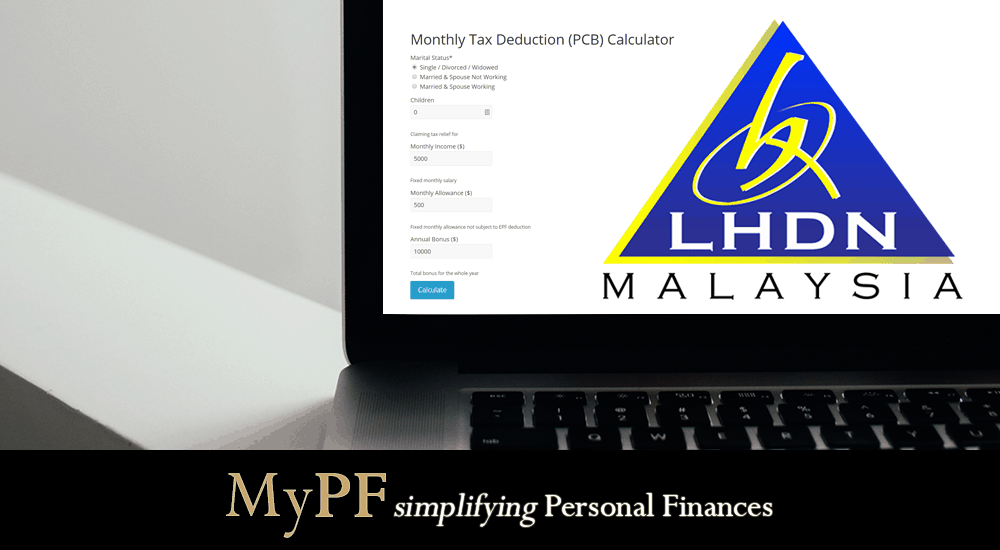 Monthly Tax Deduction (PCB) and Payroll Calculator Tips
Calculator based on Malaysian income tax rates for 2019.
All married couples have the option of filing individually or jointly. With a separate assessment, both husband and wife can separately claim tax rebates/reliefs. With a joint assessment, the tax rebates/relief are claimable only once but there is an additional spousal tax relief.
Children based on claiming tax relief for. For example, if 2 children with both parent claiming, then input 1 child each.
EIS at 0.2% employer + 0.2% employee contribution capped at eligible monthly salary contribution RM4,000 (RM16 per month).
Monthly Net Income based on regular month (non-bonus month).
For PCB on Bonus month, add both Monthly Tax Deduction (PCB) and PCB on Bonus.
Article with explanation and manual calculation for PCB available here.